She is the one who loved us, raised us, scolded us, and made herself a permanent place in our hearts. Mothers day is a day where a simple and generic Whatsapp message just won't cut it. It is a day to reminisce and connect with our mums, and what better way to do that than to give her a mother's day present that conveys your love for her. So to get you inspired, we have put together our top 15 mother's day gift ideas that will surely showcase your love towards your mum:
1. Custom Photo Cushion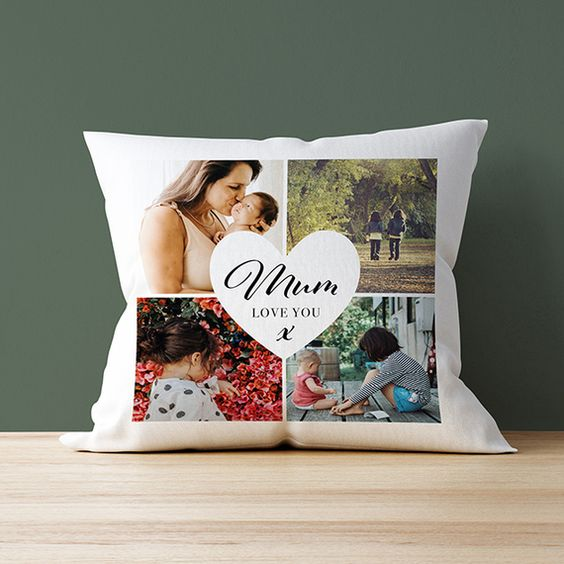 When it comes to mom's gifts, a custom photo cushion is a memorable gift that never gets old. Create a photo cushion with some of your most memorable photos with you and your mom. She can use it as a part of the decor of her home, and more importantly, it will remind her of all the great times you'll have spent together.
2. Classic Photo Frame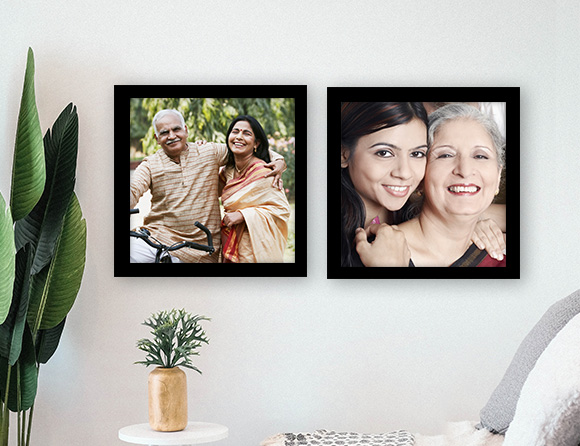 If you are looking for something simple and classic. Get your mom a wall photo frame with some memorable photos of you and your mom together. There is always room for one more wall photo frame and mom will surely love it.
3. Spa in a Jar Kit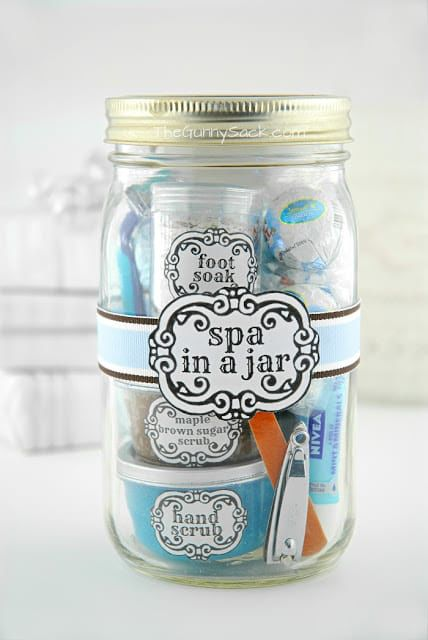 As mothers day gift ideas go, this one takes the cake. Put together a mason jar with some pampering facial scrubs, face masks, nail polish and remover, scrubs and so on. You can either get nifty and make it yourself and purchase one ready-made online. This is a gift your mum will surely enjoy.
4. Mothers Day Shadow Box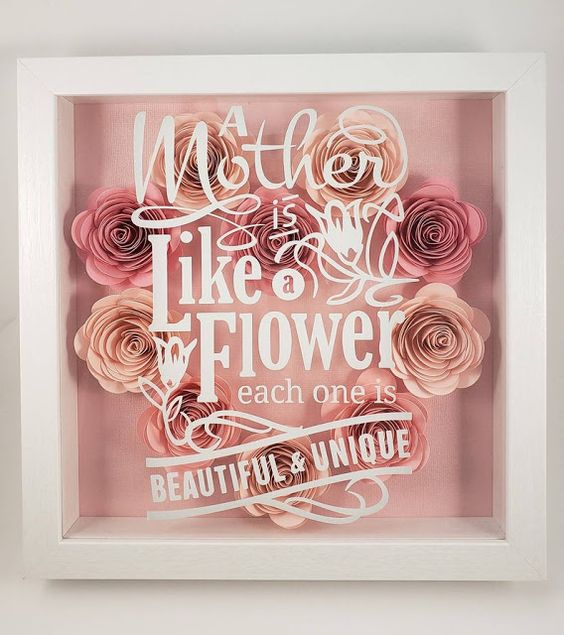 If your mum is into novelties and showpieces, then a shadow box makes for an excellent mothers day present. Pick a shadow box that has a lovely quote and colour combination that will match her home. You can make these yourself or get them made online.
5. Rustic Best Mom Pot Holder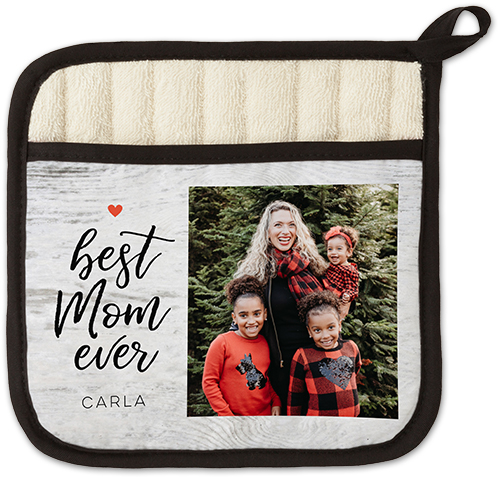 If your mum is your favourite chef, then this makes for a great mothers day creative gift. Create a personalised pot holder with pictures of the most memorable moments you've spent with your mum. It will be a nice addition to your mum's kitchen and she will love you for it.
6. Photo Mug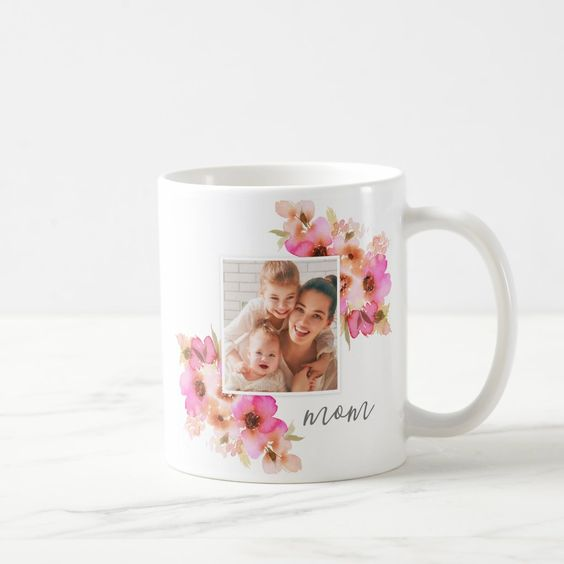 If your mum loves to sip on tea or coffee then give her a custom photo mug printed with a photo of you and her together. Personalise it with a few decorative elements and add a little sweet message too.
7. Best Mom Coaster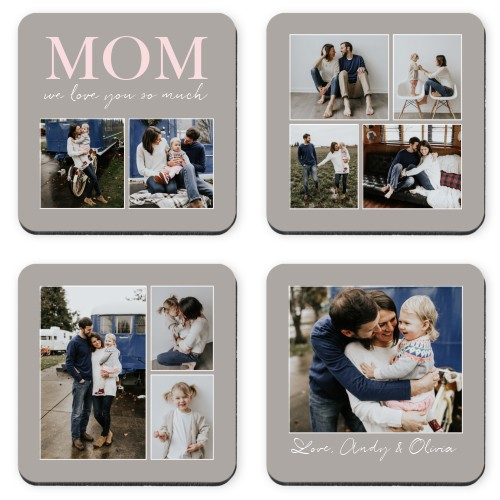 A thoughtful gift that pairs well with the custom photo mug. You can buy them online ready-made to custom make a photo coaster with some memorable family photos. It really makes for one of the best useful mothers day gifts.
8. Mothers Day Custom Candle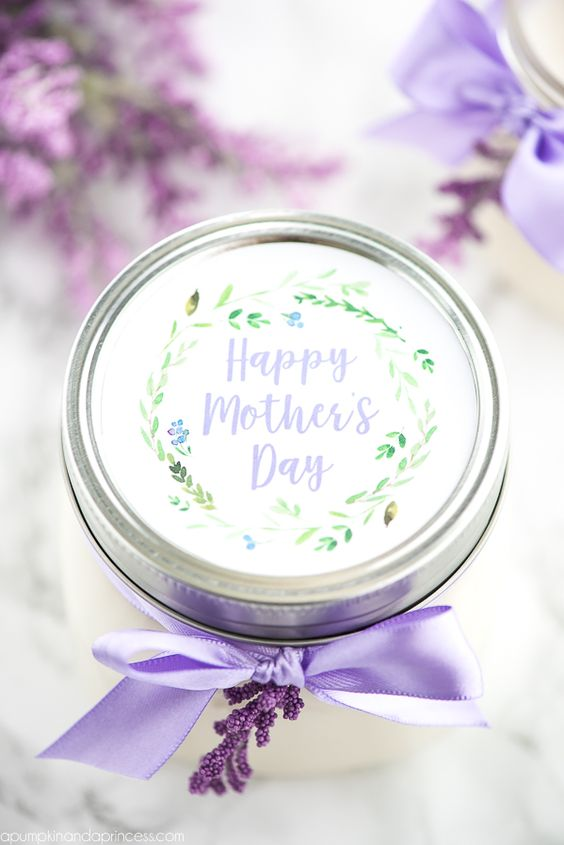 Get your mum a custom made scented candle made with some of your family photos and add a sweet little message too. This custom made candle is the perfect way to shower her how much you appreciate the light she brought into your life growing up.
9. Custom Photo Keychain
If you are looking for simple and small mother's day gift ideas, a personalised photo keychain will surely do the trick. Not only will this be a gift that is stunningly made with some memorable photos, but also one that she can use every day.
10. Photo Collage Poster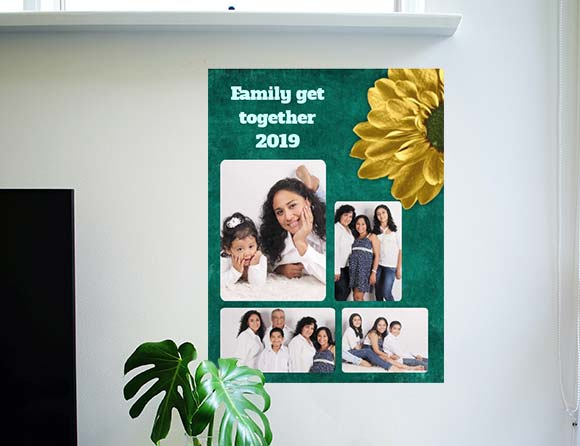 If you have some old family photos lying around, bring them to life with a funky photo collage poster that your mum will surely appreciate. You can add a touching note to her too.
11. Plant Pots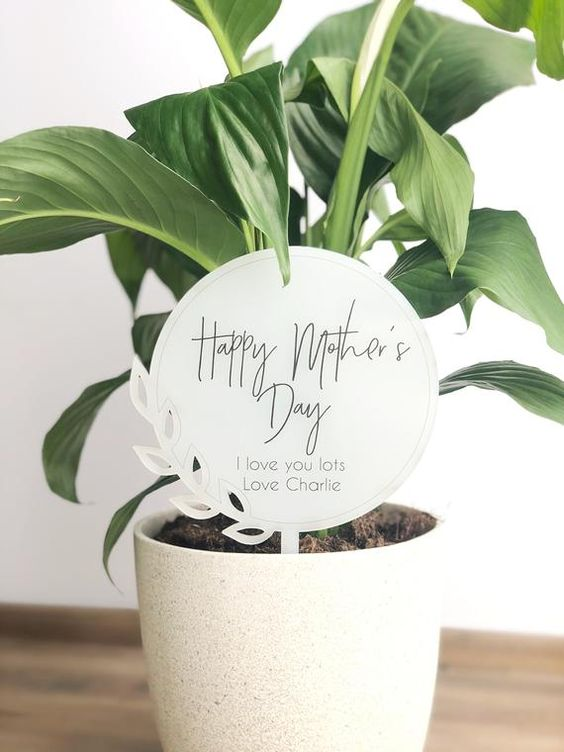 It can sometimes be hard to find the right gift that your mum will love. But plant pot is something that always brings joy since it is something that requires care and nurturing just like we all did from our mums growing up. Get your mum a plant pot and add a little note to mum.
12. Retro Prints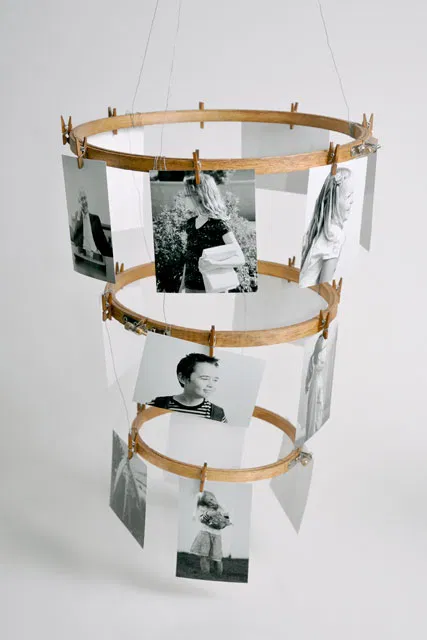 If you are interested in going the DIY route by creating easy handmade gifts for mom, then retro prints are a great place to start. You can use them to create custom scrapbooks, posters or clip them on some wooden rings to create a retro print chandelier that can be used as decor.
13. Canvas Print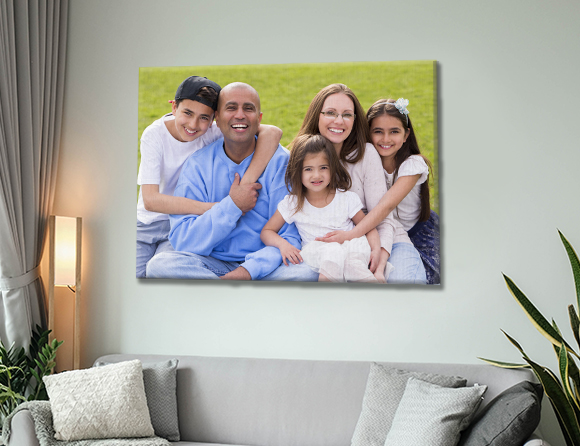 This one is a special gift that will not bring a smile to your mum's face, but one that will bring the family together. Get a canvas print of the best family photo you can find, and put it up in the home you grew up in. It will surely make you and your family reminisce about all the good times you have spent together.
14. Bookmark Photo Strips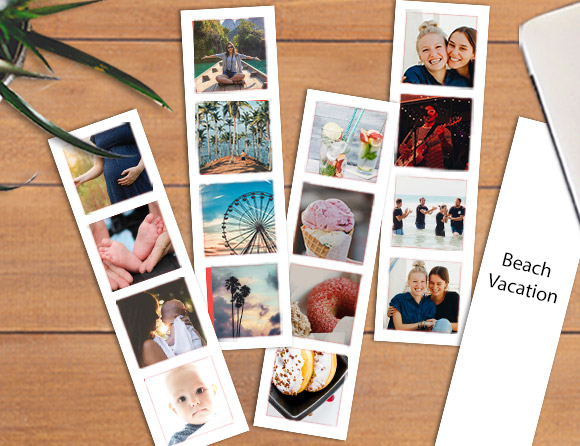 If your mum loves to read books, then there are no better mothers day gift ideas than this. Get her custom photo bookmark strips with photos of you, your dad and your siblings and add a message to here too.
15. Custom Made Photo Apron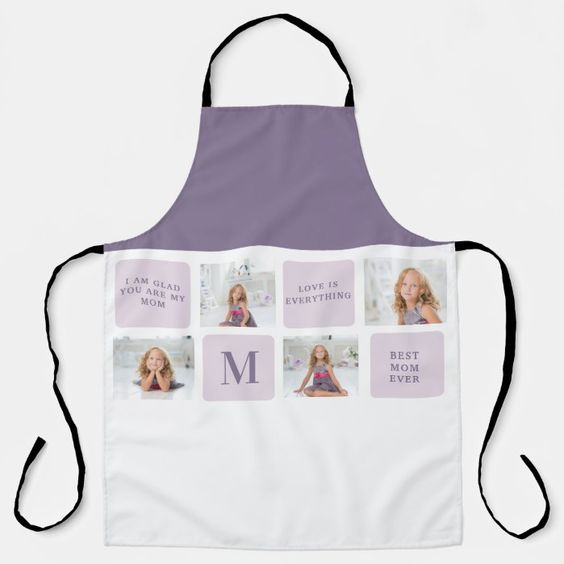 Create a custom made kitchen apron with some memorable photos and some sweet messages too. This one is always a mum's favourite and we are certain she will love it.
Remember, your mom's love for you is beyond any material thing, so no matter what you choose, she will certainly love you. So don't overthink it and keep it simple and more importantly memorable.