Sometimes, we all can become a little clueless about what makes a perfect baby shower present, especially when it is in just a few days. Read through our picks for the best baby shower gift ideas that will surely inspire you.
Introduction
If you were recently invited to a baby shower, you are probably wondering what a great baby shower gift looks like and whether your parents-to-be will appreciate it. If there is a gift registry provided by the family, then you're in luck. Otherwise, it is time to get creative. Well, to lend a helping hand we have compiled a list of 40 baby shower gift ideas that are useful and might even have a personal touch. This list is a great way to get started if you need some inspiration or you just don't know where to begin.
1. Crib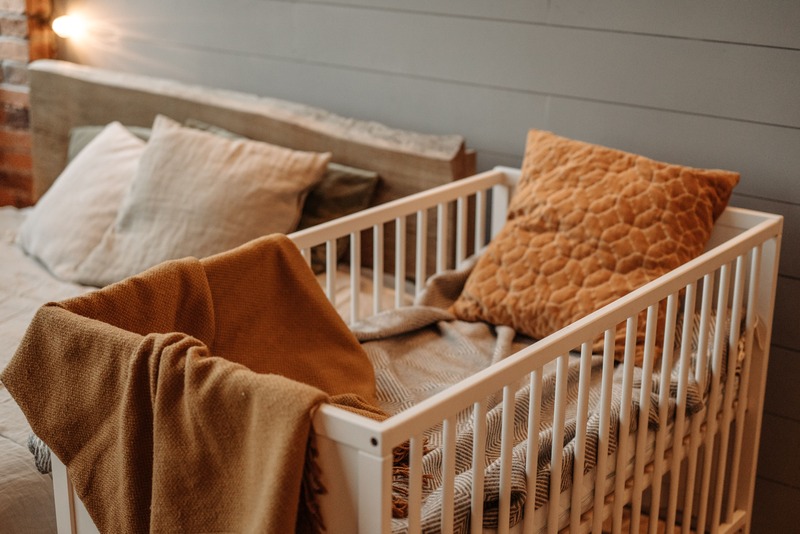 When it comes to a newborn baby, this one is an obvious nursery essential. There are several cribs available in the market, both online and in nursery stores. If you do decide to purchase one as a gift, there are plenty of factors to consider. So do some research and try to find out what type of crib the parents would like, and just pick that. However, if they already have a crib, then pick out some accessories such as a mattress. It will still be a very generous and considerate gift.
2. SuperHero Onesie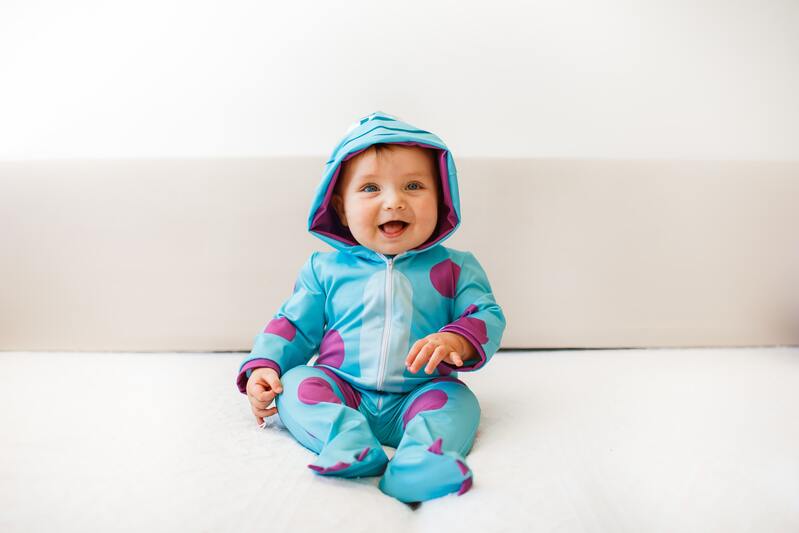 Probably one of the most common and mainstream gifts, but one that never gets old. You cannot go wrong with a cute onesie as a baby shower gift. They are available in a variety of colors, designs, and accessories, with each one cuter than the other. You can even create your own custom onesie and add cute messages for the baby as well.
3. Changing table
A changing table makes for a good baby shower gift since it is a nursery staple that can be put to good use. As with the crib, the soon-to-be parents might prefer a specific style for a changing table. So it is important to find and buy a changing table that they would like.
4. Baby naming book
As a baby is on the way, it can be a stressful task to pick out baby names. This is why a baby naming book makes for a great baby shower present. A baby name book usually comes with a list of names to help inspire you to decide on a name for your baby. Additionally, it also comes with brief descriptions of the meanings behind the names which speak about their history or backstory.
5. Baby shower gift basket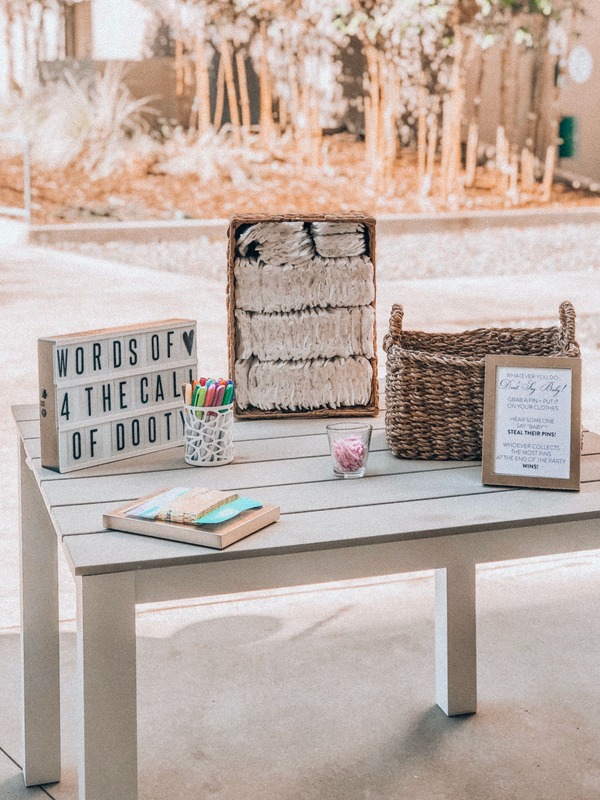 After the baby has been born, the parents will need a set of necessities. Put together a nice gift basket with all the necessities that the parents will need when their baby is born. You can even personalize the basket by adding baby-themed wrappers and decorations with a sweet and personal letter.
6. Stuffed toys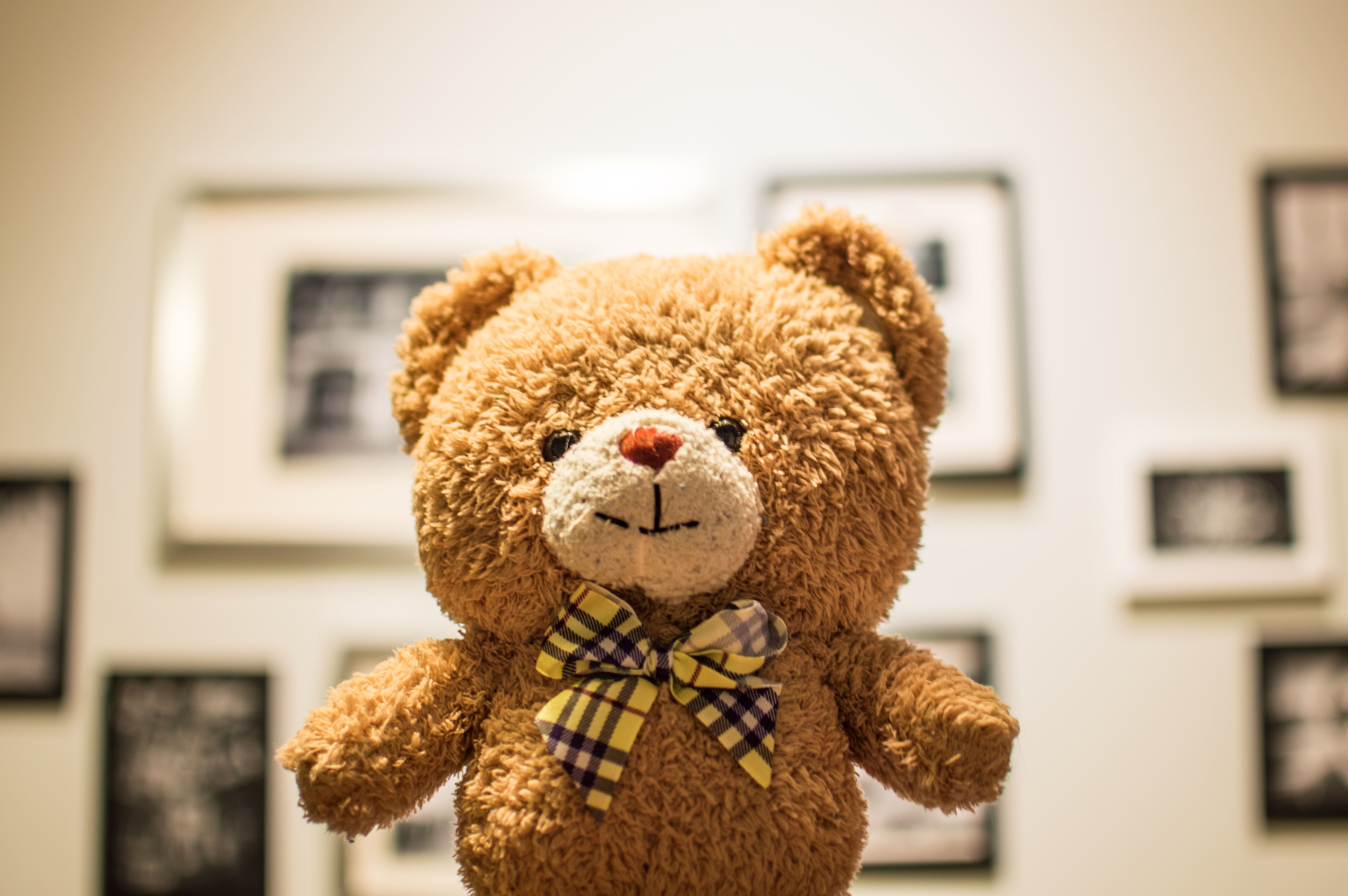 You can never go wrong with a nice and soft stuffed toy. A stuffed toy is a baby shower gift that the parents and the baby, when he or she is born, will really appreciate. The toy can be a cute animal, a Disney character, or a ballerina.
7. Cute costumes
When it comes to cute baby shower gift ideas, this one takes the cake. Get a cute or funny costume that is made with comfortable fabrics that will keep the baby warm. Additionally, the costume can also come in handy during the baby's photoshoot.
8. Rocking chair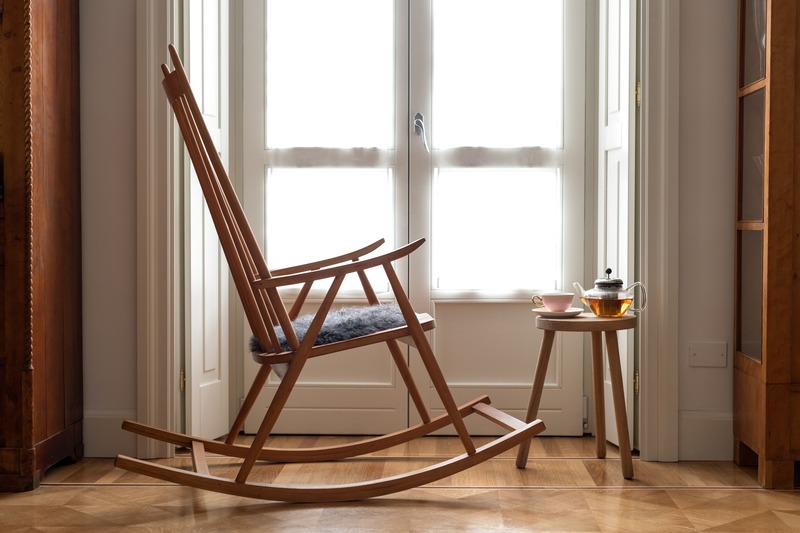 This one is a gift that the mother will never expect. A solid and sturdy rocking chair can be useful since it can keep mom comfortable as she comforts her baby. The gentle back and forth motion of the rocking chair can also help her little one fall asleep.
9. Baby radio monitor
Looking after a newborn baby can be a dream come true. But at the same time, it can also be a stressful task. This is why a baby radio monitor can be a top baby shower gift for a couple since it can help alleviate the stress associated with caring for a newborn.
10. Burp cloths
Burp cloths are essential when it comes to a baby's feeding routine. They protect mom and dad's clothes and are also very helpful in wiping the baby's mouth, hands and also cleaning up any mess. To add to this, a burp cloth can be a great addition to a gift basket.
DIY Baby Shower Gift Ideas
If you are the type that likes to get hands-on with gift-giving. Here are some DIY baby shower gift ideas that will surely get you inspired.
1. DIY Diaper cake
A DIY diaper cake is a gift that is both fun to make and useful to give as a baby shower gift. This is a gift that is nifty and takes a lot of creativity to make, so consider using different diaper sizes and use a variety of different ribbons and other decorations.
2. Handmade artwork
If one of your hobbies is arts and crafts, you may create a creative art piece for the nursery. Not only will this elevate the overall look of the nursery, but it will also remind the couple of you when they step into the nursery.
3. Handmade Sweaters and Clothes
Another great DIY gift would be to knit or sew some clothes for the baby. You can go the extra mile and make some handmade kittens, socks, or hats.
4. Miniature medicine cabinet
A newborn baby is likely to be required to take quite a few medicines for quite some time after being born. Gift the couple a handcrafted medicine cabinet. All you need is some crafting paper, a marker and some decorations. Although the couple may not use it in the long run, it sure does make a useful baby shower gift.
Creative Baby Shower Gift Ideas
Here are a few creative baby gift ideas that are smart and will surely stand out:
1. Baby Books
We all know that babies can't read, but that does not stop their parents from reading to them. Get your hands on a baby book with large illustrations that can be visually stimulating for the child.
2. Building Blocks
Not only are building blocks fun and challenging, but they are also beneficial in developing the motor skills of a child. Additionally, they also allow children to put the pieces together about their own creative abilities as they grow older.
This is probably one of the most creative baby gift ideas. The hand and footprint frame makes for a great gift since it allows mom and dad to capture and preserve the imprint of the tiny little hands and feet of their little one. The frame comes with a clay roller, double-sided tape, and a stencil kit with letters and numbers to make the frame stand out even more. Parents can use the clay to take and hand and footprint of their baby and frame it with some cute pictures of the toddler.
4. A 9-month Photobook
Take pictures of the mom and dad every step of the way during the course of the pregnancy. These can be pictures of those memorable days when both mom and dad were actually preparing to become parents. Compile the photos and make a creative and personalized photo book that narrates the 9-month storyline with pictures. This will be a gift that will be preserved for a very long time.
5. Mom and Dad Mug
A great baby shower gift for any couple. Mom and dad deserve a cup of their favorite coffee after all the tireless hours with the baby. Gift them a personalized photo mug with some of their most memorable pictures and add a sweet message to them too.
6. Closet Dividers
A great set of closet dividers are not only useful but also provides a stylish and simple way of arranging the baby's wardrobe. They can be used to categorize the baby's clothing, pajamas, and diapers making it easy for mom and dad to find them.
7. Sonogram Frame
There is no greater joy than seeing your unborn child on a sonogram screen for the first time. A great gift would be a sonogram frame. Made with a wooden finish, it will allow you to display a sonogram image. The frame usually also comes with an acid-free mat which protects the sonogram for a very long time.
Practical and Thoughtful Baby Shower Gift Ideas
1. Door Knob Cushion
We all know that a child's deep sleep can be instantly awakened at the sound of a doorknob locking into the door frame due to pets or noisy husbands. Gift the couple a lovely door knob cushion to prevent such a noisy scenario from ever being repeated. Not only is it a thoughtful gift, but it also allows the little one to sleep peacefully.
2. Stroller Phone Mount
A stroller mobile phone mount makes for a very thoughtful baby shower gift since it allows mom and dad trips with the baby to be much safer. They will be able to keep an eye on their child while simultaneously looking at their phone.
3. Baby Carrier
A good baby carrier makes it convenient for mom and dad to carry their baby around when running errands at the supermarket or at home. It is also very comfortable and soothing for the baby too.
4. Travel Crib
A travel crib is a great baby shower present that will keep the baby safe and happy no matter where he or she is. Look for a travel crib that is easily portable, lightweight, and simple to set up. Find a travel crib that is big and safe enough for the baby to play and sleep in.
5. Travel Changing Mat
This one is a great baby shower gift for parents-to-be who love to travel across the world. When they travel with the baby, a travel changing mat will allow them to easily change their baby's diapers on the go.
6. Stroller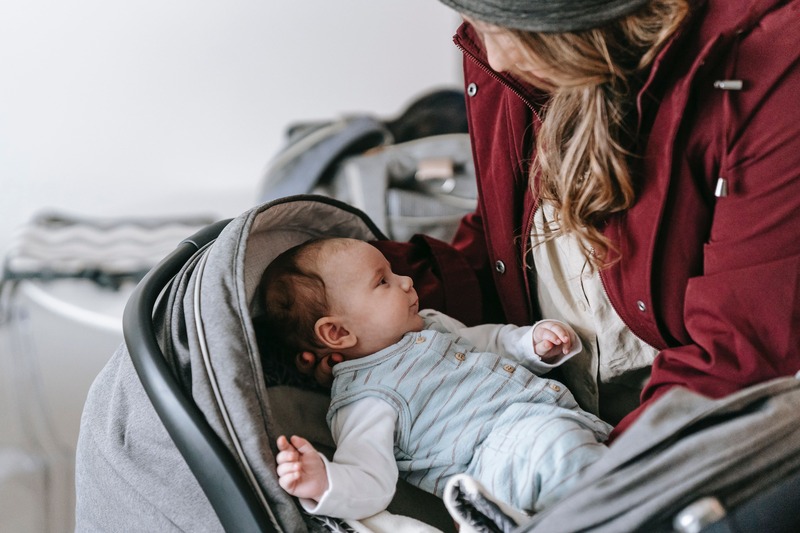 A stroller is something that parents generally would like to pick out themselves. However, knowing about a stroller that they will love will make for a great baby shower gift. Additionally, they will also appreciate you for knowing their tastes and preferences too.
7. Organic Baby Cookbook
Cooking nutritious meals for a newborn baby can be a challenge for any couple. An organic baby cookbook makes a great baby shower gift since it can help mom and dad prepare meals that are healthy and nutritious for their newborn baby.
8. Baby on Board Vehicle Sign
If the parents-to-be have their own personal car, this would have probably slipped out of their minds. A baby on board sign is a thoughtful baby shower present since it can help keep the family safe when traveling in their vehicle.
Inexpensive Baby Shower Gift Ideas
If you are on a tight budget but still want to make an impression at the baby shower, here are a few wallet-friendly baby shower gift ideas:
1. Photo Album
If your friend or relative is old-fashioned and prefers to keep photos in print instead of Facebook or Instagram, a photo album makes for a great baby shower gift. There are different types of photo albums. Some of them even come with a baby theme and are quite affordable.
2. Baby Neck Pillow
This is arguably one of the most important requirements for any newborn baby. This gift will help the baby sleep without mom and dad having to worry about their heads being positioned at an awkward angle. There are a variety of baby neck pillows differing in size, shape, and design.
3. Babysit for them
Although this may not technically be a baby shower present, offering up some time to look after the baby can really help mom and dad during their busy lifestyles. You can even create a homemade babysitting gift certificate with paper and some decorations, making the gift even more priceless.
4. Custom Photo Prints
This is a fairly simple yet elegant gift. Get the parents-to-be some personalised photo prints with one of their most memorable pictures. It can be from the first time they met or the pictures from their wedding day. A photo print will make for a great baby shower gift and they will love you for it.
Baby Shower Gift Ideas for Mom
If this is baby number two, then mom would have all the baby essentials that she needs. So here are some great baby shower gift ideas that will remind her that she deserves a treat too.
1. Reading Material
She probably has all the books about baby care, so why not give her a selection of grown-up best sellers or some of her favorite magazines, or maybe even an e-reader which she can download on her phone which she can use to download some e-books.
2. A Crocheted Blanket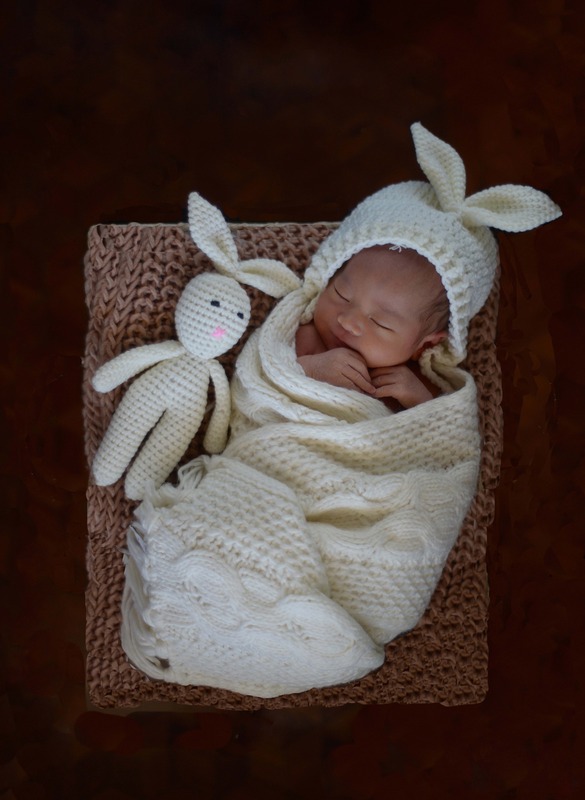 This blanket is useful for mom when she is resting. It will undoubtedly be used for a long time and she will surely remember you for it for many years to come.
3. Spa Treatment Session
Book a pampering session for the mom-to-be at the nearest spa. Make sure you book the full treatment including a massage, pedicure, and also a facial. Not only will it make her feel relaxed and rejuvenated, but she will also appreciate you for it.
4. Streaming Services
It may have been a while since mom has spent some time on the couch to watch a movie or a TV show binge. Entice her to do so with a gift card from Amazon Prime Video or Netflix.
5. Personalized Jewelry
This need not have to be too expensive, but something that conveys your congratulations to the family. Gift them a custom necklace with a pendant that has a small message or an inside joke engraved onto it, or just a photo of the couple. After several years, it can potentially become a family heirloom.
6. A Self-Care and Soothing set
Preparing to become parents may have taken a toll on them, so why not help them unwind by gifting them a set of soothing lotions, creams, and bath salts. This baby shower present is one that they will appreciate and truly enjoy.
7. Pregnancy Pillow
With pregnancy comes a gradual change in the shape of the body which may make it difficult for her to sleep comfortably and in the right position. A pregnancy pillow can help alleviate any back pain she may experience and help her relax and sleep comfortably.
8. Maternity Clothes
It is quite common for moms-to-be to not spend a dime on maternity clothes when they know that they will not be wearing them for a lot of time. That said, a great baby shower gift would be some trendy maternity clothes that they will love to adorn.
What is the Most Useful Baby Shower Gift?
When it comes to useful baby shower gifts, it is important to remember that there isn't just one. A newborn baby comes with many things to look after, and accessories to help do just that. Ideally, you can give them a basket of all the essentials that mom and dad would require after their baby is born to make their lives more convenient.
What are Good Gifts for a Baby Shower?
If you have absolutely no clue about what gift you should get, then you are better off getting a present that is practical and useful. Try not to wing it, your lack of baby knowledge may put you at disadvantage and you may end up buying the wrong gift. Do some research earlier on and you may find that essentials such as a stroller or a baby essentials carryback may be something worth considering.
Now that you are overwhelmed with ideas, it's time to break out your credit card and log into some nursery shopping websites. Remember, a baby shower is a celebration of the arrival of a new family member into this world, so make sure you get the most amazing gift wrappers too. Regardless of what gift you decide to get, we are certain that the greatest gift for the parents-to-be will just be your presence at the baby shower.