After the vows have been exchanged and the tears of joy have been shed, it is evident that you will be left with thousands of wedding photos to sort through to make your perfect wedding photo book since they are a must-have. But why stop there? A great way to relive your memories is to turn them into custom photo frames.
The best way to get started is to understand the aesthetics of your home. Look for walls that have sufficient lighting and stunning wall paint. Moreover, you need to find a wall that is not hidden from view, but rather, visible to everyone who comes over. Arguably, the most important part is to choose the right wedding photo frame design and how to hang them. So to help you get inspired, here are our top 10 ideas for a wedding photo frame that will get you inspired:
1. Frame your wedding reception photos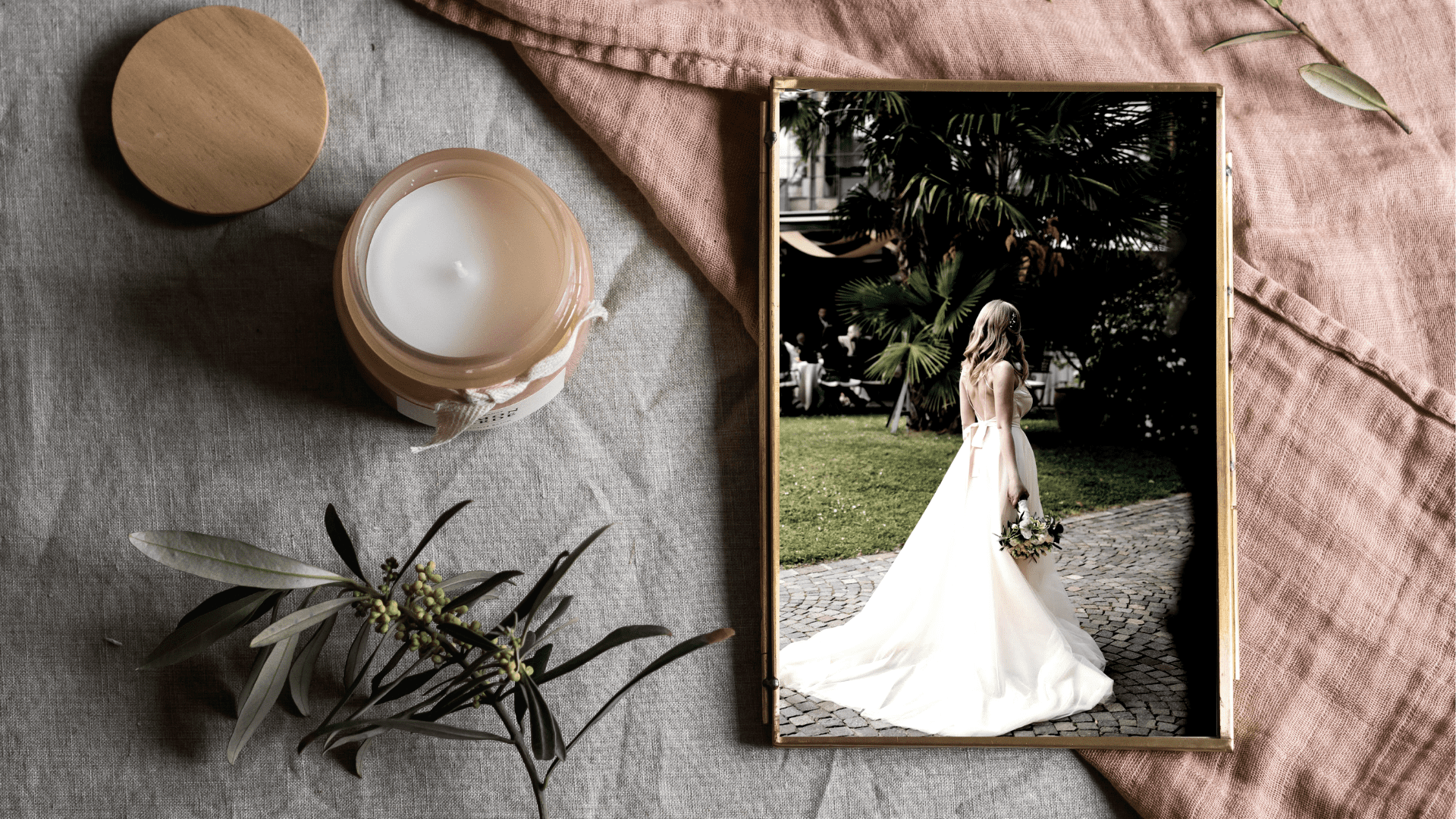 When selecting the wedding photos for your wedding frame, you need to choose the ones that capture the emotion of the event such as the reception, the crowd, and also the decorations. You don't want to keep the theme of the frames strictly around you and your spouse. Try to incorporate moments such as the toasts from the loved ones, or the bouquet toss.
2. Consider using engagement photos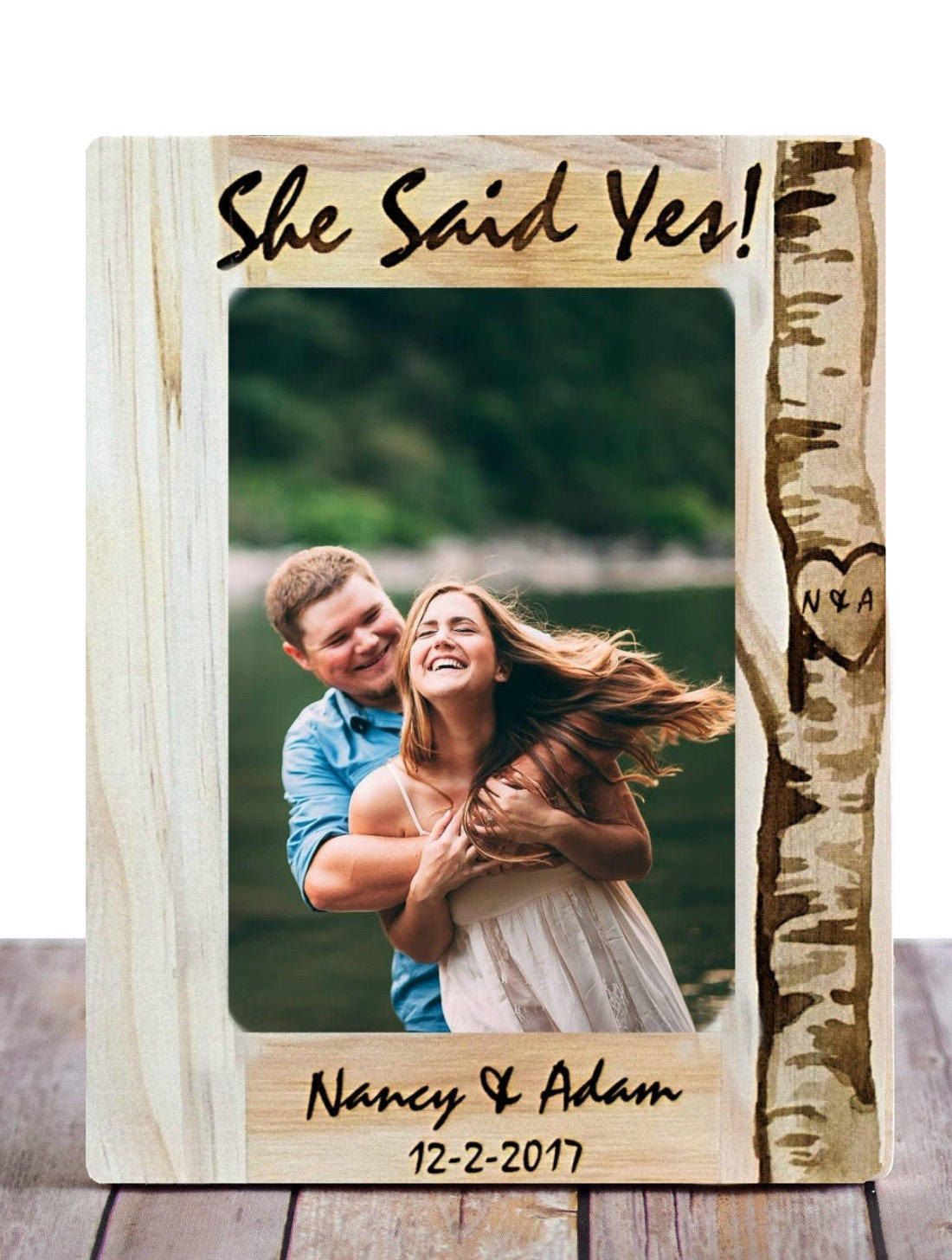 No one ever said that you must only use photos from your wedding day. Create a timeline themed wall photo frame that showcases the transition of your relationship. You can custom design these frames by adding your photos that work in chronological order and numbering the dates of the photos accordingly.
3. Turn your photos in black and white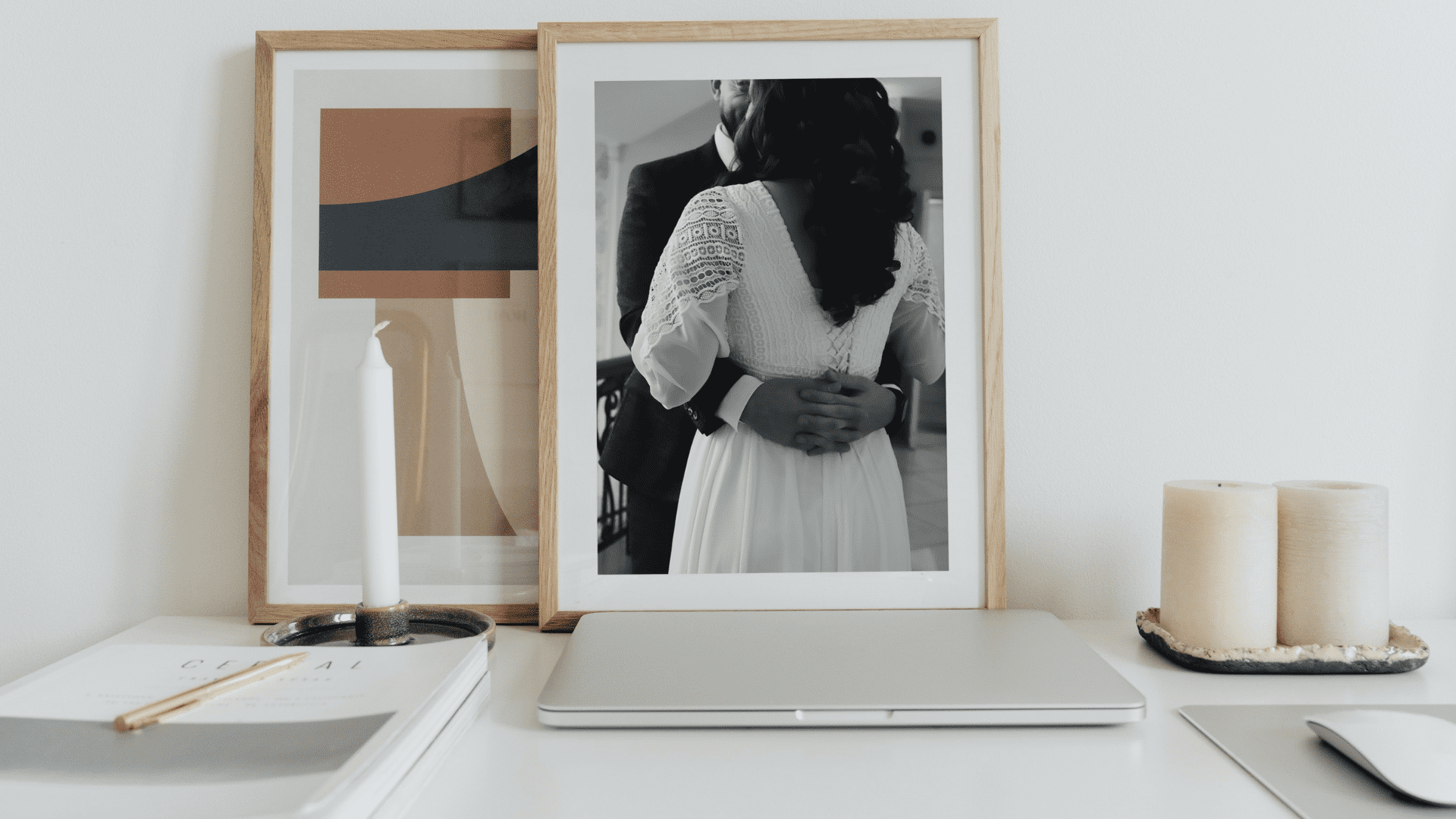 If the walls in your home are painted white, then the best way to frame your wedding photos is to turn them black and white. Not only is it a classic way to display your wedding photos, but it will also simply blend really well with your home.
4. A Retro Print Collage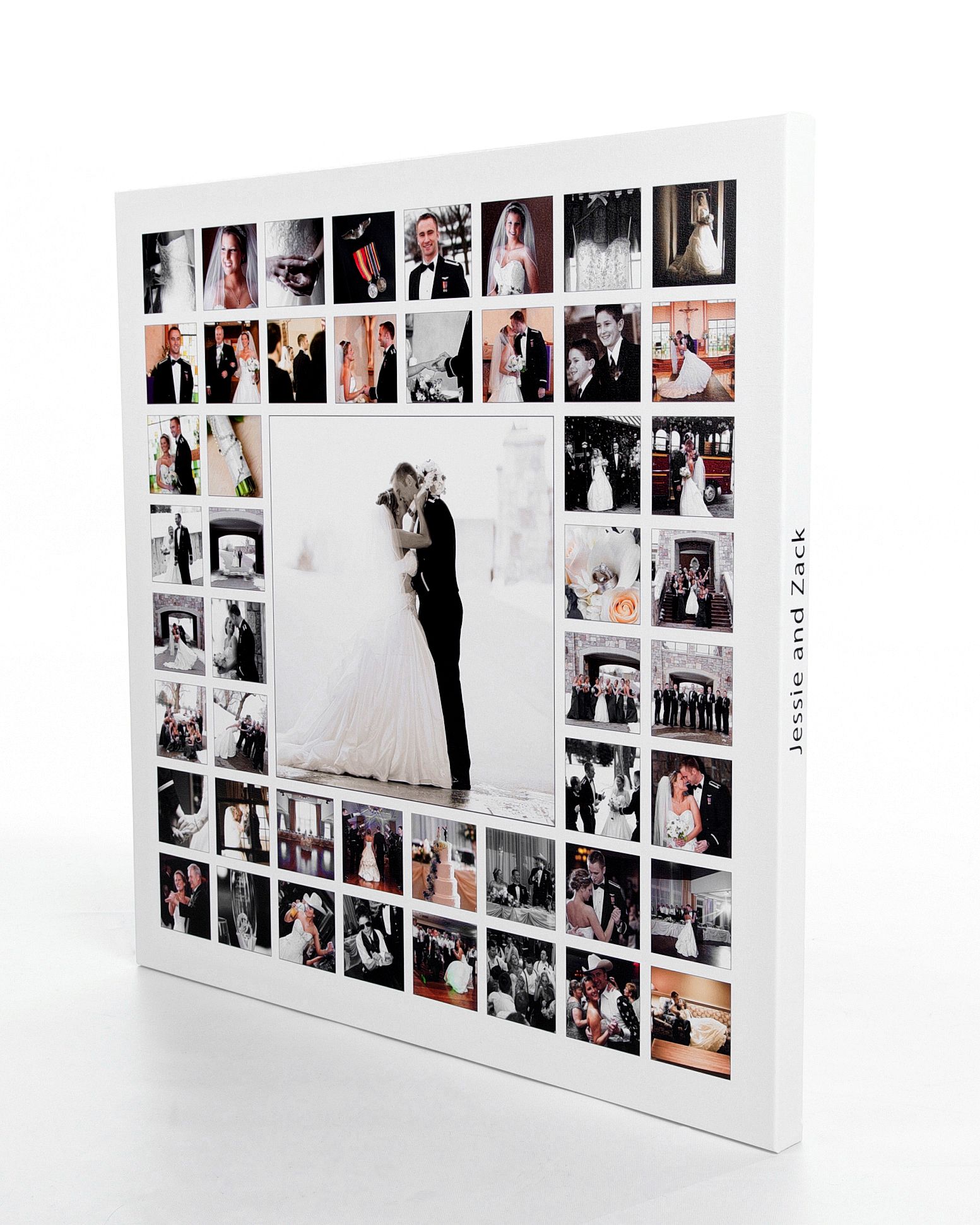 If you are in the mood to showcase your wedding photos in a creative and unusual way, then a retro collage makes for a great wedding frame idea. Simply turn your wedding photos into some stunning retro prints and then simply arrange and stick them into a large frame with preferably a white background. This frame will surely be glanced upon by those who visit your home.
5. Hexagon Shaped Frames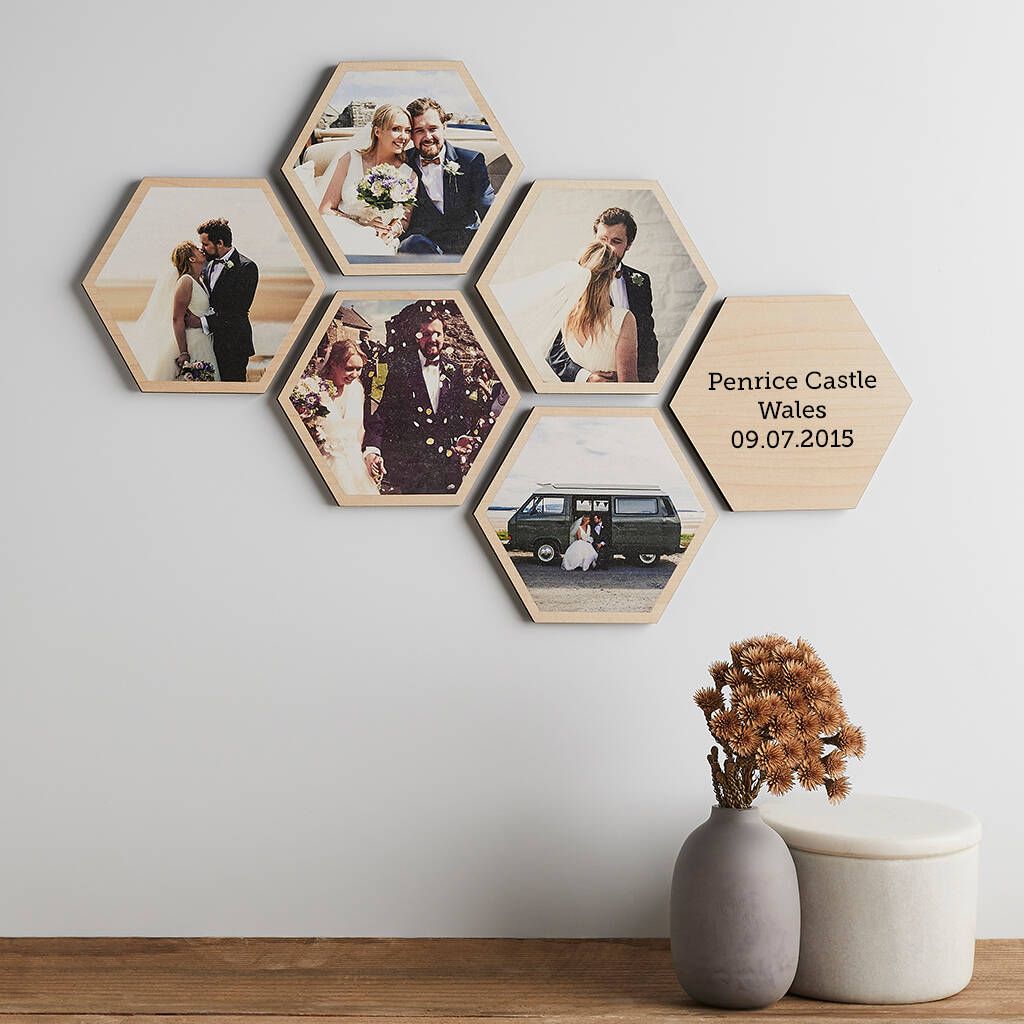 Rectangular and square-shaped frames have been quite common for some time, so why not do something different? Put up your wedding photos with these stunning and unique hexagon frames. They usually are made with a wooden platform and their hexagonal shape can easily blend well with the decor of the room.
6. Classic Canvas Prints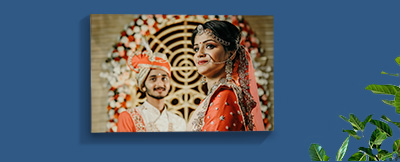 Go borderless by turning your wedding photos into stunning borderless canvas prints. They give your photos a more weighted feel and make the colours look more vibrant. No matter where you choose to hang your canvas print, it will surely brighten up the walls.
7. A Floral Frame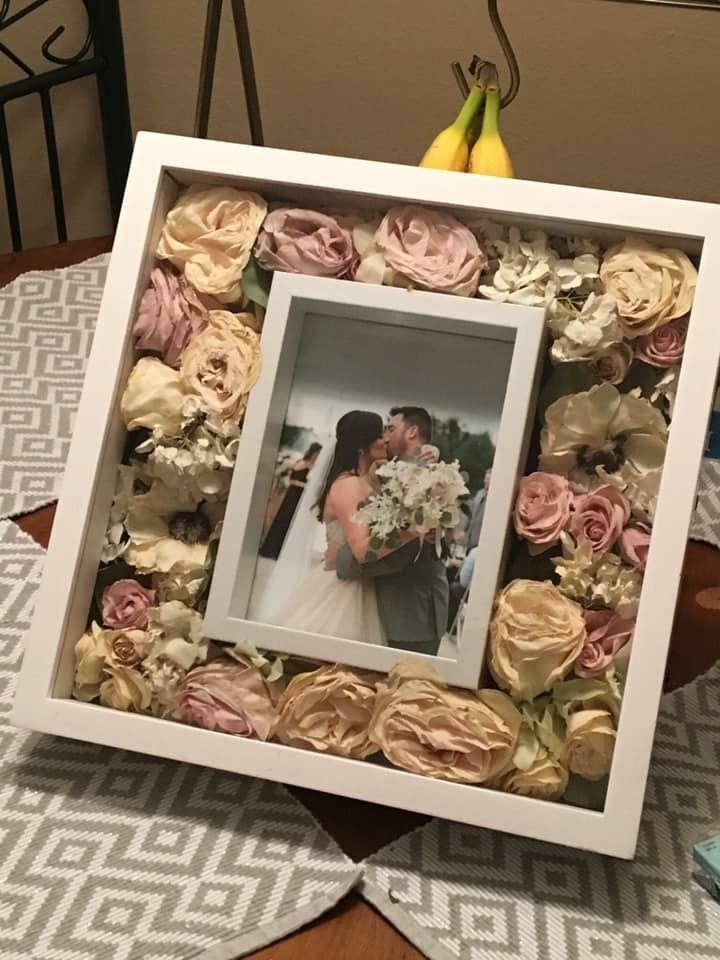 Give your walls a floral theme with a stunning floral wedding photo frame. Sure, these flowers may not, unfortunately, be the ones from the bouquet from the wedding since keeping them fresh can be a challenge, but using similar-looking silk flowers doesn't hurt.
8. Wedding Invitation Frame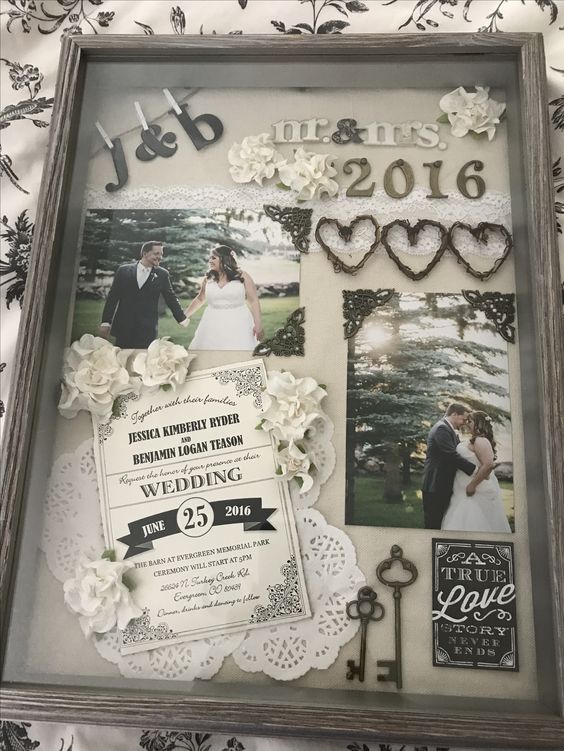 If you want to switch lanes and take your wedding frame in a creative direction, frame your wedding invitation. This makes the frame even more memorable since the invitation card will have the date when the marriage knots were tied.
9. Signature Frame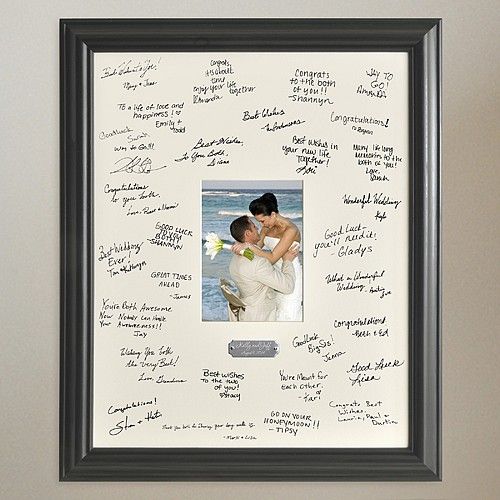 If you are looking for a photo frame idea that is truly memorable, a signature frame is the best way to go. Put up all the sweet messages written and signed by your loved ones in a large frame with a romantic wedding photo of you and your spouse. This frame will surely make any room look elegant and classy.
10. Match showpieces with your frames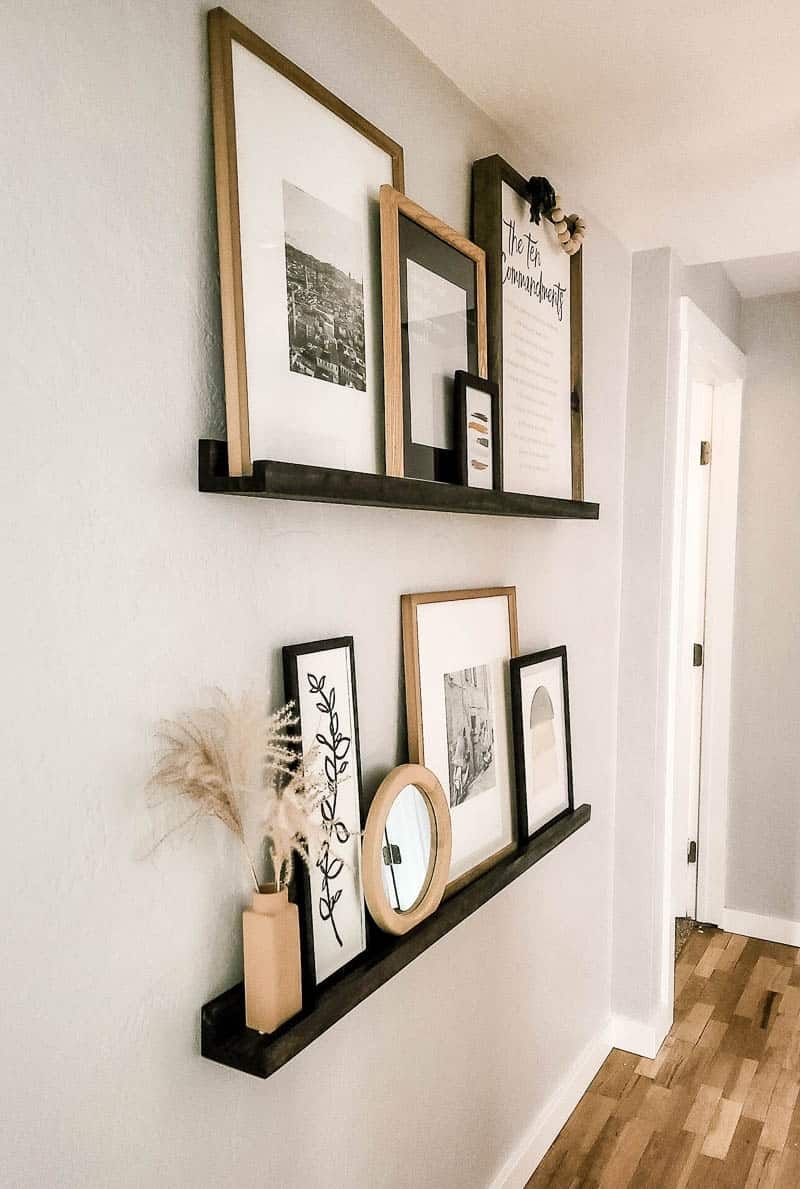 If you are planning on keeping your photo frames on a table or a standalone or wall-mounted shelf. A great idea would be to pair your wedding table photo frames with other decorative showpieces such as a vase, miniature toys, plant pots, or candles. This really helps create a warm and pleasant atmosphere in the room when you are enjoying your wedding photos and reminiscing on those cherished moments.
Remember! Don't overthink it. Just keep it simple. Whatever frame design or style you choose for your wedding photo frame, make sure it blends well with the room and gains a sufficient amount of light so that it cannot be missed.