Beautiful Wedding Photography Tips for Brides
As brides and grooms-to-be, there is a lot of pressure for the big day, and many couples worry about how things will work out. One of the things couples are usually stressed about is wedding photography, as wedding photos are the biggest keepsakes after the wedding.
There are many ways to ensure you get the best results possible, while still being able to relax and enjoy your day. Here are a few wedding photography tips for brides to help you get stunning wedding photos.
1. Know your preferred wedding photography style
Every photographer has different styles, and it's important to know what style you're after. Talking about the visual aspect, do you want the photos to look romantic and intimate, or glamorous like fashion editorial? Do you prefer classic or artsy wedding photos?
For the storytelling aspect, choose how you want your wedding to be documented. Many people choose the photojournalistic approach of documentation, while others prefer fashion reportage approach. It's all up to you! The last thing to consider is the editing style.
Choose what you like best, from the tone (warm or cool tone? Soft or vibrant colors?) to the look (vintage or sleek modern?). These all seem like a lot of things to be considered, but it's actually a lot easier than you think once you know your preference. This way, you can narrow down the search for photographers and focus on the ones who can deliver your vision.
2. Choose amazing photographers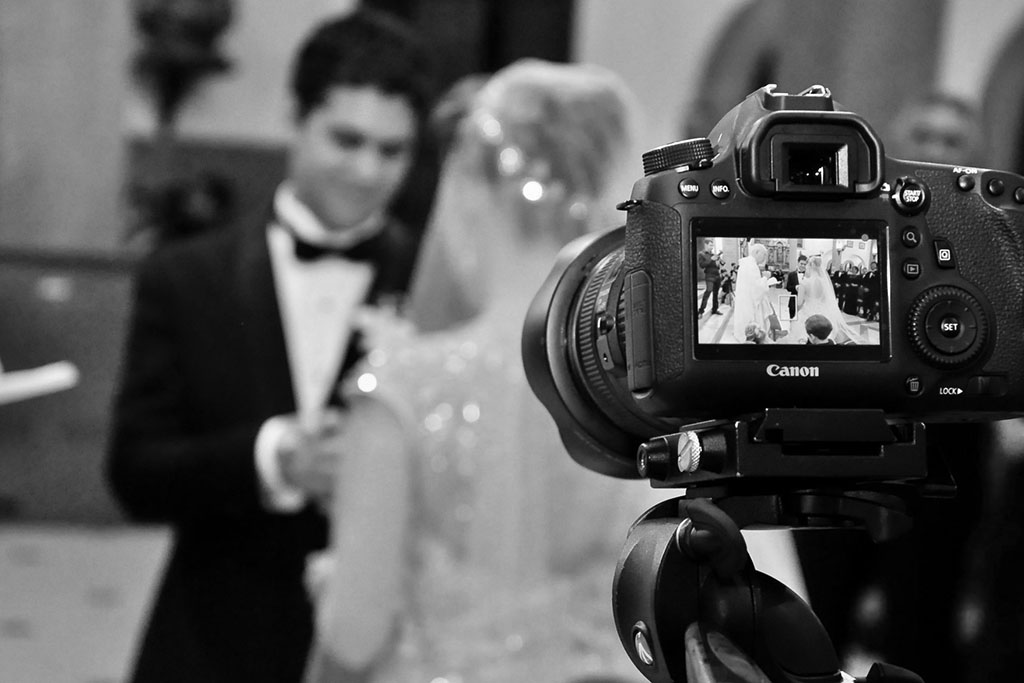 Once you have decided on your preferred wedding photography style, now it's time to find the photographers. While there are obvious things you should think about when choosing photographers (prices, packages offered, location, availability), the technical aspects are often overlooked by couples.
Pay close attention to their ability to capture candid and fleeting moments, the angle and composition of their photos, and the photo quality, especially in low light
3. Ask your photographers' opinions
Your photographers' opinions can be very valuable since they can give you technical suggestions for your wedding based on their expertise to make sure things will go smoothly on the day. For example, you can ask their opinion about the lighting (very important!), and whether additional lighting would be needed at the venue. Some couples also ask their photographers' opinions for venue décor, or even dress!
Basically, your photographers will mostly be able to visualize things, so getting their two cents can be a huge help. Eliminating a few potential complications on the day will surely help put you at ease, won't it?
4. Have an engagement photo session with your photographers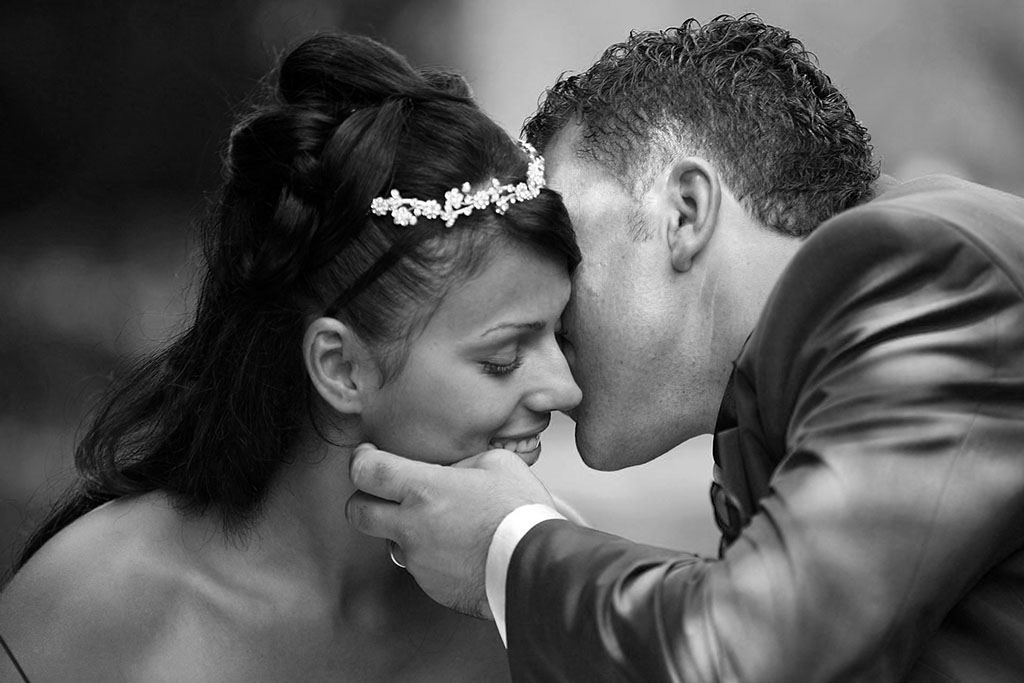 For some couples, an engagement shoot is not a top priority. However, if you're not used to being in front of the camera, an engagement shoot is your best chance to practice. This is also an opportunity to get comfortable with your photographers and get feedback to prepare for the big day. And don't forget the bonus: all the cute photos of you as a couple, which can be used for your save-the-date cards, or as a part of your wedding décor.
5. Send an invitation to your photographers (plus the wedding day timeline)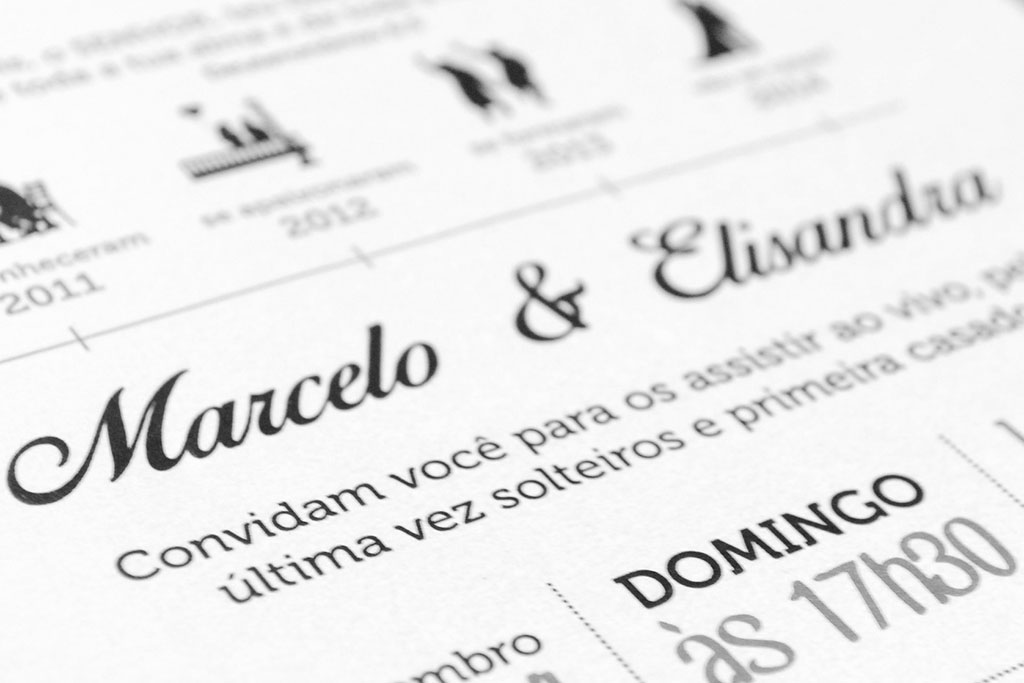 Sending a wedding invitation to your photographers allow them to be seated with the guests, ensuring they won't miss any moment that needs capturing. This will also allow them to eat with the guests (photographers need to eat as well, and people don't need to be photographed when they're eating), plus they can get nice shots of the invitation before the hectic wedding day.
Once you have a fixed timeline, send it to your photographers so they know the sequence of events, allowing them to have a better visualization and planning for the day.
READ: Wedding Invitation Ideas: Which Theme Fits Your Personalities?
6. Make a shot list
What are the things you don't want your photographers to miss? Is it the details of the handcrafted decorations? Or your bridesmaids getting ready for the day? Although photographers have a list of essential things they will capture at a wedding, every couple is different and it's always best to communicate what you want. If you don't know where to start, this wedding photography checklist can give you an idea of moments you might want to get captured in the wedding. Having an Indian wedding? These Indian wedding photography details can give you an idea of what to ask your photographers to capture for your wedding.
If needed, you can also give your photographers a shot list for group portraits. Just don't keep it too long!
7. Note important moments for your wedding photographers to capture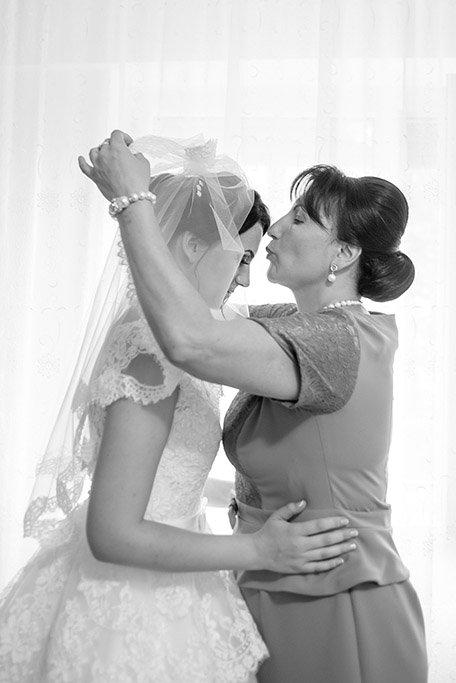 There will be important moments that your photographers need to know, Giving them notes will help both of you in ensuring a smooth day. For example, you might want to let your photographer know to be ready for your mother's reaction when she sees you the first time in your wedding dress. Or to be ready to take a photograph of your grandpa when he's standing near you if he has a bad hip and can't stand too long.
8. Have a meeting with your wedding photographers before the day
Set up a meeting with your photographers before the wedding, and discuss your expectation for the day. The things you want to focus on, the possible difficulties, the shot list and notes, and so on. This is also the chance for the photographers to familiarize themselves with the couple (if you haven't done so already at the engagement shoot) and learn more about their families and bridal party.
Families and bridal parties are also a big part of the wedding, so make sure your photographers know them as well.
9. Have friends & family members help organize the group shot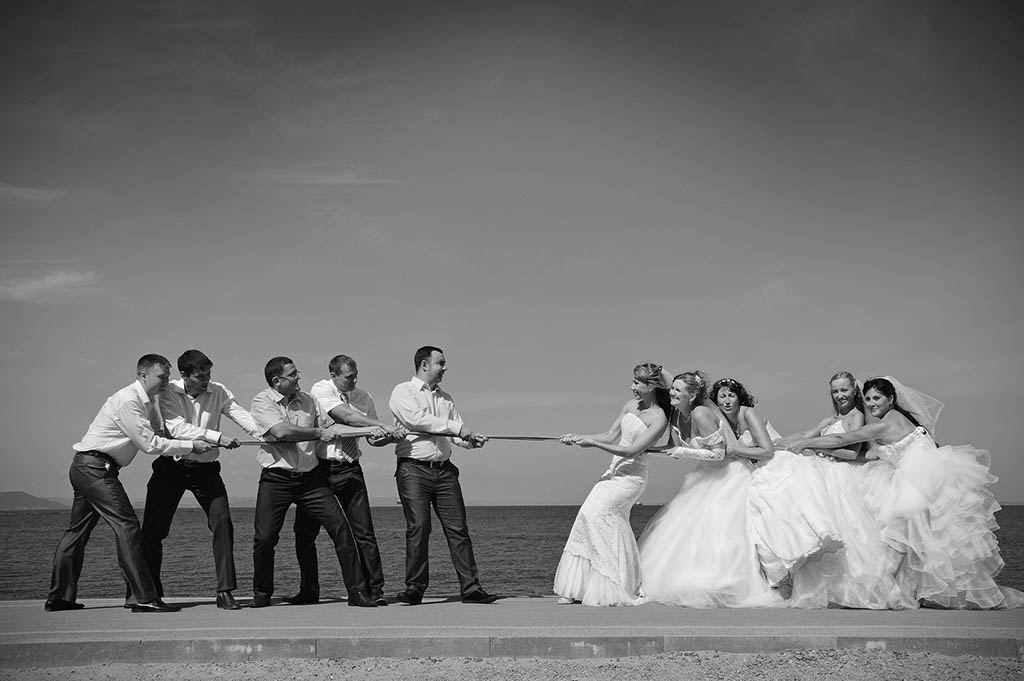 Ideally, the group shot is done immediately after the ceremony to make it easier to gather people. But even with notes, your photographers can't know all your family members, especially if you have big families.
Before the wedding, ask a friend or family member to help the photographers organize the groups. Not only will this be a huge help for your photographers, but it will also save a lot of time.
Brides will be extremely worth creating the Indian wedding album to store the whole marriage process.
10. Plan the ceremony carefully
Before the wedding, make sure the registrar/officiant/vicar allows photographers to capture the ceremony, and check the limitations (for example, how close the photographer is allowed to stand). You want to keep it sacred while still having it captured beautifully.
If you want, you could ask your guests to refrain from taking photos during the ceremony, as sometimes it could be distracting and might potentially ruin the professional photos. If you have an outdoor ceremony and you want to go the extra mile, plan the ceremony to be 2-3 hours before sunset, as this is the best time that the sunlight falls evenly on the skin tone without the harsh shadows.
11. Use cafe lights to make it all the prettier
Lighting can be very tricky, especially if your wedding is outdoor and the reception is in the nighttime. If you need to have additional lighting, consider cafe lights (also called festoon lights, market lights, or globe lights) as a part of your decoration. It looks stunning, and with enough lighting, your photographers might not need to use their flash, which can be very distracting sometimes. These lights don't cost a lot too, and as a bonus, you can keep it after the wedding.
12. Consider the backdrop
Many brides put a lot of attention to little details but forget to plan the backdrop.
While wedding bits and pieces can help to create the theme and look for your wedding, they won't make as many appearances in your wedding photos as the backdrop. Especially in the ceremony where space is limited for your photographers to move around, having a gorgeous backdrop works wonder to your wedding photos.
13. Be careful with the bridal makeup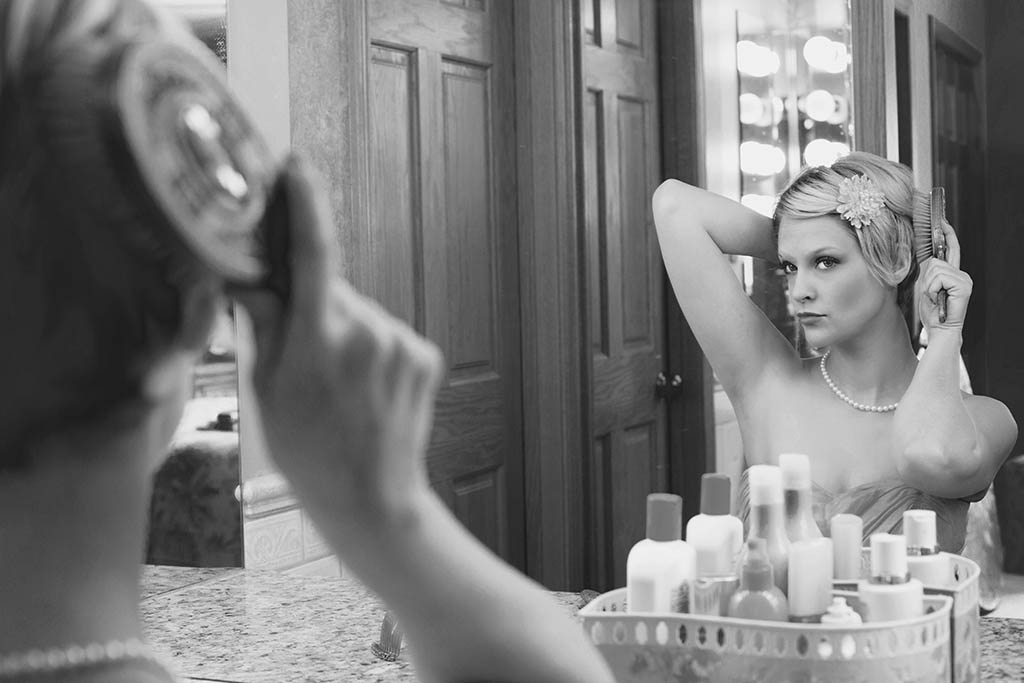 There are some things you might want to avoid for your bridal makeup, as they won't look good on camera. For example, while orange makeup can give you a gorgeous bronzed, tanned skin look, it usually doesn't look very well for a wedding.
Wedding lighting usually uses yellow bulbs to create a warm glow, and having orange makeup can look harsh on camera. You might also want to avoid glitter and sparkles, as they reflect lights back toward the camera, resulting in white spots on your skin in the photos.
14. Have all the details in one place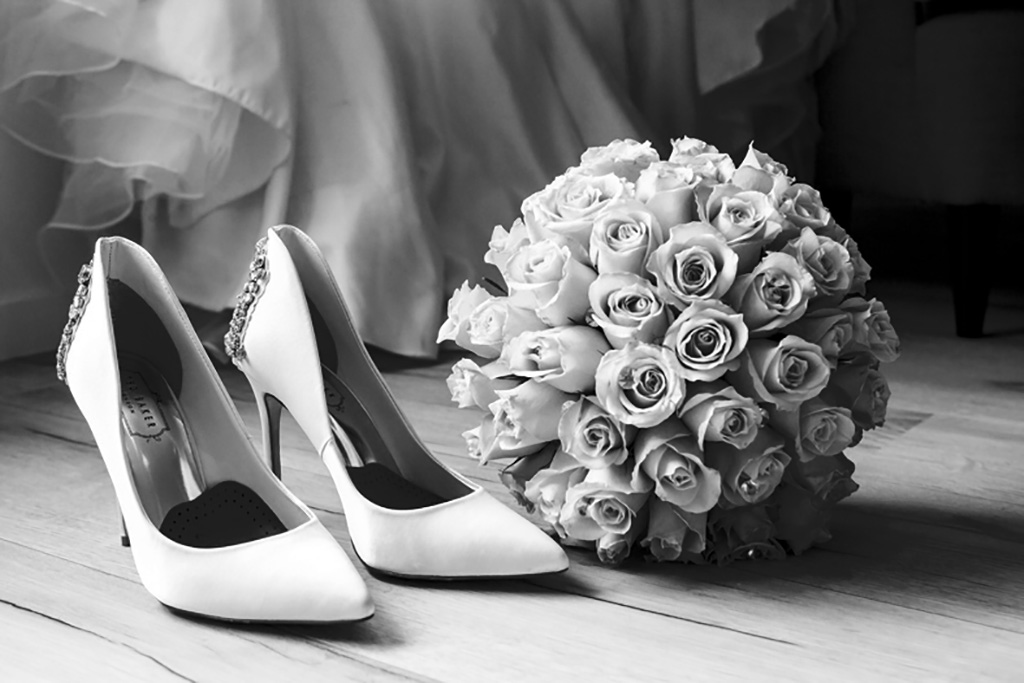 On the wedding day when everything is hectic, photographers will arrive in a chaotic state of the room(s) where everyone is rushing to get ready. Help your photographers save time and energy by having all the details in one place. For example, you can hang your dress and its special hanger in the room, with the shoes, rings, accessories, garter, and flowers nearby.
15. Before the wedding, practice for different poses
On your wedding day, you don't want to be worried and stressed all the time about whether you look good on camera. That said, there are a few poses that can make you look flattering on camera, and try to practice and get used to these poses way before your wedding day, so on the day, you can strike a good pose naturally.
Before your wedding, you should get used to stand up straight, shoulders back, and chin up (you can apply this when you have your engagement shoot so you know how you look on camera). You can also practice for these classic bridal poses to help smoothen the photo session on the big day.
16. Set aside time for creative portraits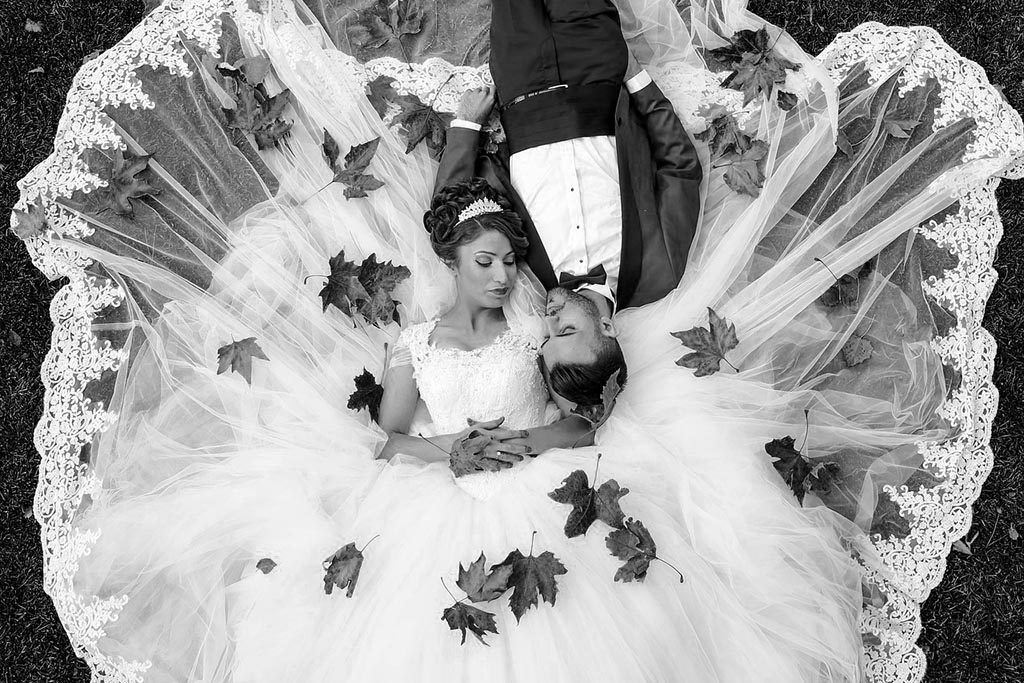 Creative portraits are another important part of wedding photography. It is time for the photographers to get amazing shots of the bride and groom without anybody else in the frame. Newlywed couples reflect that this is one of the times they enjoy the most on the day since it's their opportunity to be away from the crowd and enjoy private moments as husband and wife after the ceremony.
Depending on your venue, set aside 30-60 minutes to do this. Your photographers will most likely have scouted a few spots for the shoot, but it doesn't hurt to plan along and tell them your preference to be included.
17. Smile a lot
As a bride and groom, it's very natural to feel nervous and tense, so always remember to smile, even during the idle moments. Make sure you look good in all those candid photos!
18. Show off the love
Nothing makes a better couple photo than genuine love and connection between them. So on your wedding day, be together and create those intimate moments. Look at each other, smile at each other, dance together, and share lots of hugs and kisses. Keep in mind that space looks farther in photos than in reality, so get closer than what feels natural to avoid the photo looks like it's lacking the intimacy.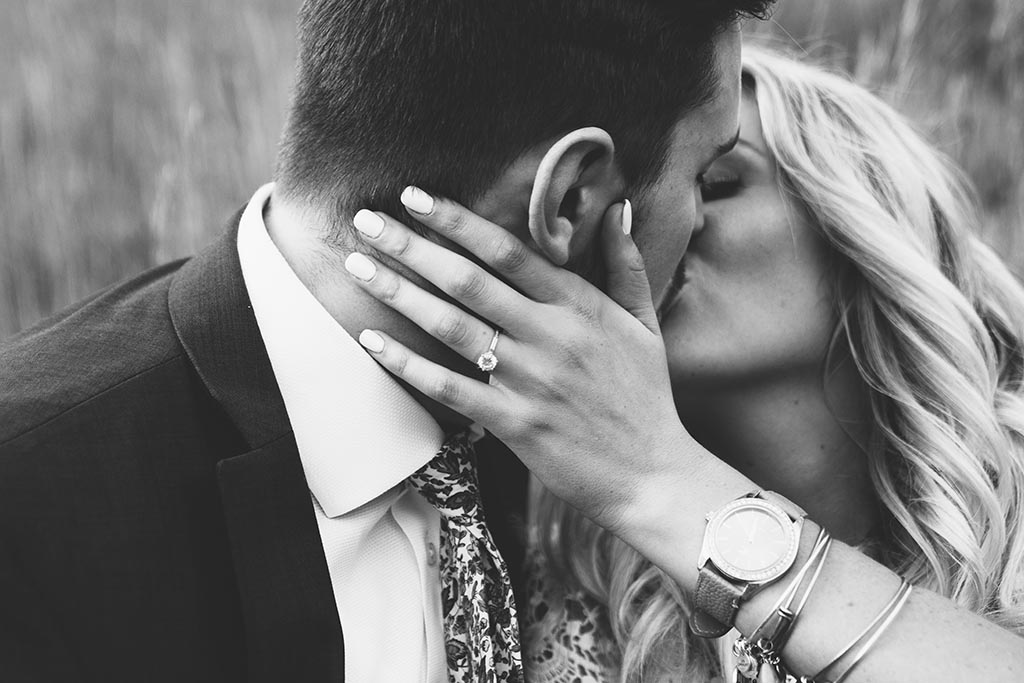 19. Once it starts, forget the camera
Once the ceremony begins, ignore the camera and forget about it. The best photos are the ones that capture the moment and let it come naturally. Don't think too much about how you look on camera. Your photographers will capture the moments (in many clicks, actually), and choose the one that looks best.
So relax, be yourself, and have fun!
20. Trust your photographers
And finally, trust your photographers! After painstakingly considering the styles, approach, editing tone, and technical aspects, you must have trusted your photographers' skills and ability by this point to let loose and let them do the work. Savor the moment and enjoy your day!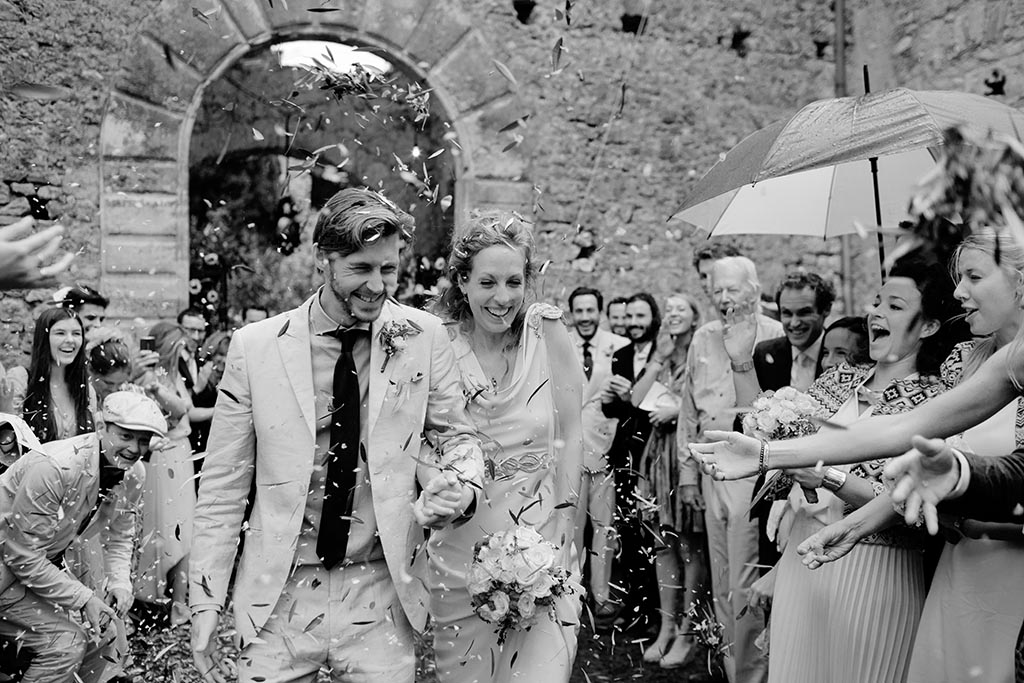 Hope these wedding photography tips and tricks will help you get beautiful wedding photos! If you'd like to have a keepsake for your wedding, check out this guide to design your own wedding album. We at Photojaanic would love to help you.