Photo booths have become essential for any party these days. It's a good way to start the fun, and the guests will have photo prints as keepsakes to remind them of all the good times they had.
People usually hire a photo booth service for their parties, but this hire often comes with a hefty price tag. So we thought, why not help you with some creative DIY photo booth ideas? They're easy to make and affordable, with materials that you can find anywhere.
Whether it's a birthday party, baby shower, or a wedding party, you can use any of these ideas to set up your photo booth.
Let's get the party started!
1. Chalkboard photo booth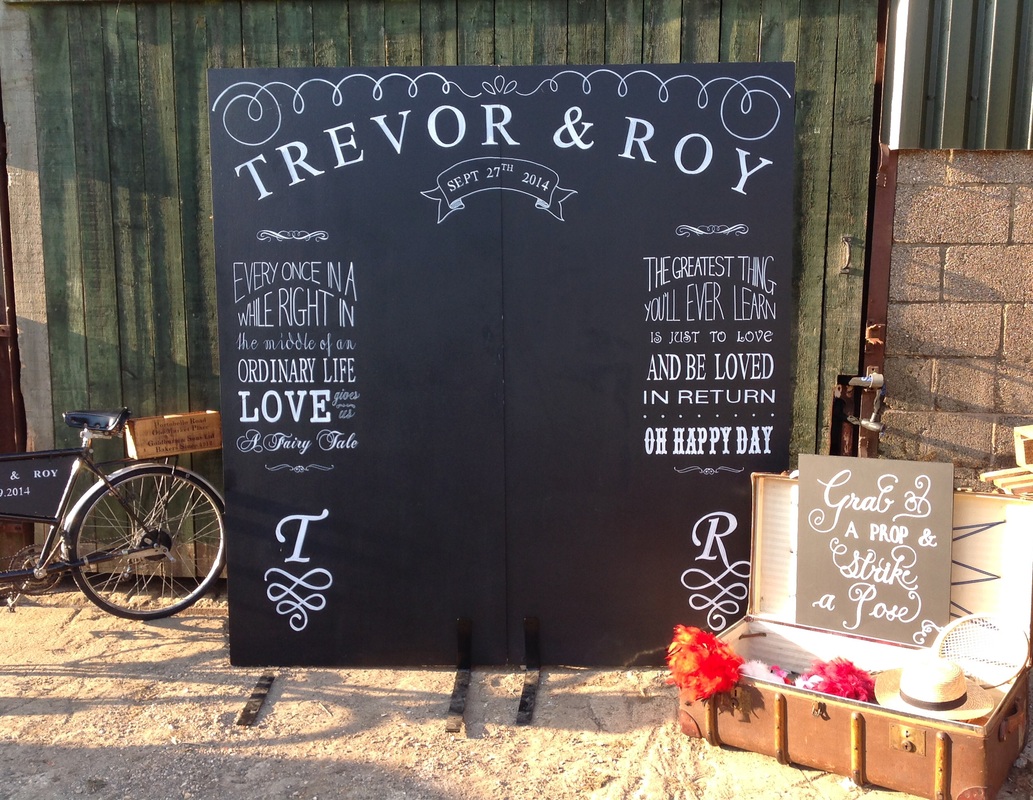 Image credit: Nerissa Eve Weddings
If you've got the creativity and skills to transform a blank canvas into something that could potentially be the centre of attention in your party, this is for you.
Arm yourself with a blackboard and chalks, and start doodling! Put memorable quotes, draw illustrations, or throw some jokes to make it remarkable. Make sure when people see the photos of them in the photo booth, they'll instantly remember of your party.
Tip: Start drawing from both of the vertical sides and the top horizontal side. You don't have to cover every inch of the surface. People will stand in front of it, so it's okay to leave the centre blank. Just make sure the edges are well-decorated.
2. Cupcake foils wall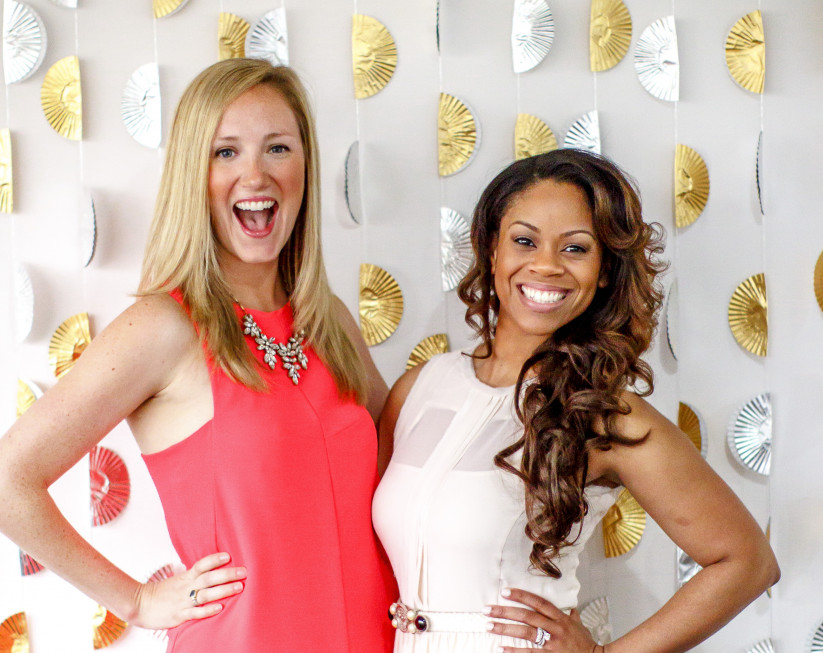 Image credit: Wedding Wire
It turns out you can get a glam look for your photo booth without spending a lot. Using humble cupcake foils and silver cords, you can create a sparkly backdrop. Simply flatten the foils, fold them in half, and put the cord in between each fold. Glue the folds together, hang the cords, and you're done!
You can check this DIY cupcake foils backdrop tutorial for more details.
3. Tassel garlands backdrop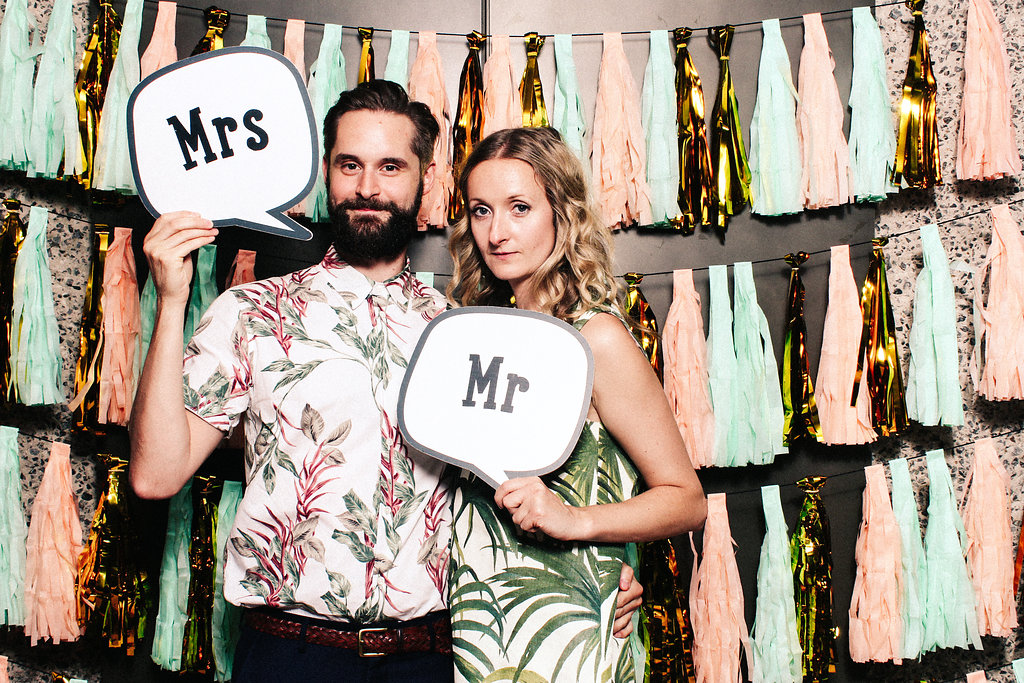 Image credit: The Photo Booth Guys
Using tassel garlands for your photo booth is a good way to add a lively vibe to your party. You can create the tassels from either crepe paper, tissue paper, or metallic paper if you're feeling bold.
You can follow this DIY tassel tutorial to create the garlands.
4. Hanging frames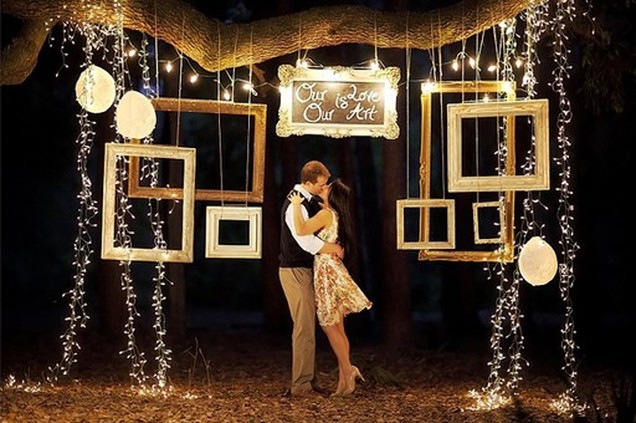 Image credit: Wedded Wonderland
A photo booth that serves as the party decor? Why not!
A hanging frame photo booth certainly wins many points for DIY; it's simple, easy to make, and it looks amazing. You can either use open back picture frames, make your own with poster boards, or you can buy photo frame online shopping.
Get creative and decorate your frames to go with your party theme! You can paint the frames, wrap fabric or crepe paper around it, or glue flower decorations to make them look more lively.
5. Cloth-draped string lights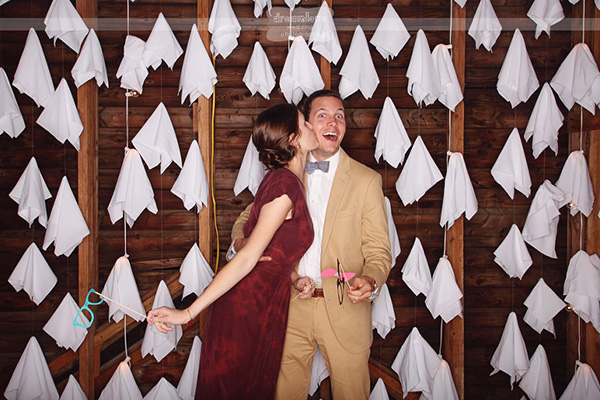 Image credit: Dream Love Photography
Not many people think of using string lights and cloth to create a backdrop for a photo booth, which is a shame since the results are amazing for a minimal effort!
All you need to do is hang the string lights vertically, and hang the cloth on top of each light. You can be creative with the colours, although pastel colours are best to keep the background subtle, so the guests can shine.
6. Balloon wall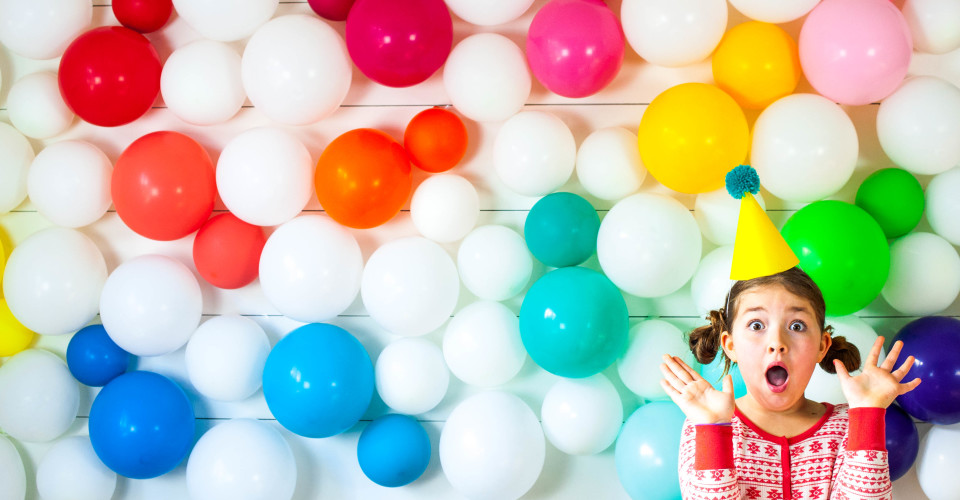 Image credit: The Sweet Lulu Blog
For kids, a bunch of balloons is sure to be a crowd pleaser. But for adults, it can be the hack for a fabulous photo booth with minimal effort. All you need is balloons in your party theme colours, a pump, and threads.
When the balloons are inflated, tie a few of them together, and scatter the 'groups' horizontally along your photo booth. Your guests will have so much fun getting their pictures taken in between the balloons!
Crepe paper party streamers backdrop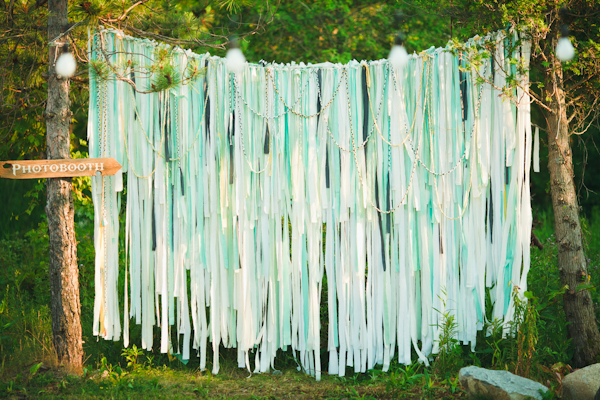 Image credit: Ruffled Blog
This one is so easy, it feels almost like a cheat. Not only they're cheap, these versatile crepe papers are also easy to find.
To create this, you need crepe paper party streamers with colours that go with your theme, cut into 20-ft strips. If you can't find party streamers, you can make some manually using a crepe paper.
Drape the streamers around a dowel and tape them. Hang the dowel, and you're done!
Tip: Choose 2-3 colours (not more!) with similar hues. It's best to keep the focus on the people that are going to take photos in front of this backdrop.
7. Paper rosette backdrop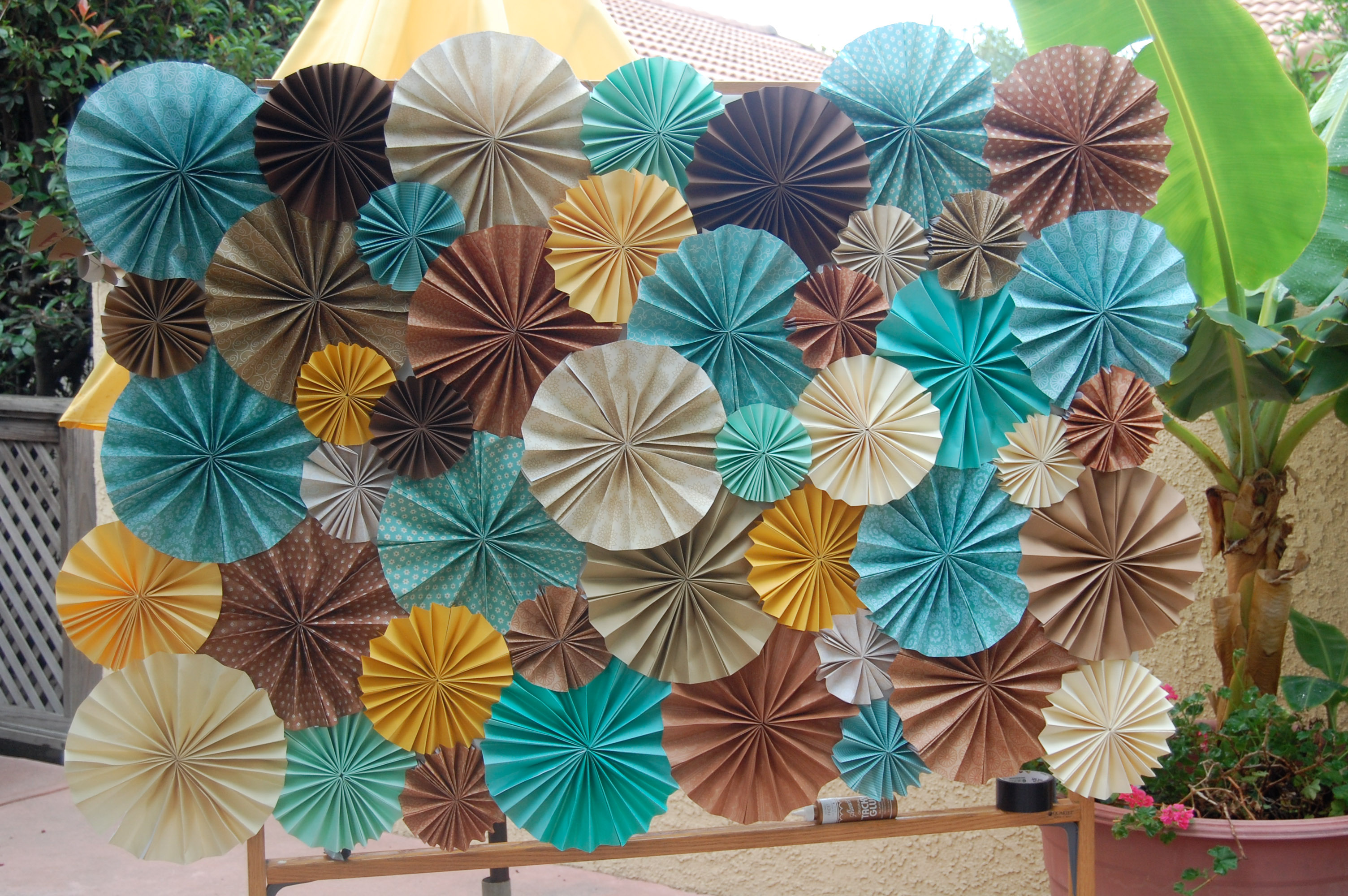 Image credit: Fan of the World
You can still have fun and an amazing photo booth with a limited budget, and this paper rosette backdrop is the testament to that. It doesn't need a special type of paper, you can make this backdrop with any type of paper you have to spare.
Although they look complicated, the process is actually simple and straightforward. Paper, hot glue gun, and scissors are all you need. The rest is about folding and sticking the paper together. You can follow this paper rosette backdrop tutorial for more details.
Tip: Play with various colors and sizes to make it interesting. Also, use as many collage making ideas as you can to combine photos afterward.
---
Have you got other simple DIY photo booth ideas? Let us know in the comments below!