For engagements, weddings, birthdays, or any other occasion. Photo print gifts are a thoughtful and sentimental way to preserve some cherished memories and share with others. If you find giving photo gifts tricky, you're in luck! Here are 17 of the most creative and thoughtful gift ideas that you can use to create the best photo gift.
Introduction
In this fast-moving world, we are never short of gifts to give our loved ones. There are various gift items in the market and all of them are competing for the title of the 'best gift' to be given. It's never hard to find a gift for someone, but more often than not, it's actually hard to convey the message behind the gift.
This begs the question, does a mass-produced gift really symbolize how you feel about the recipient? Is it something that is really going to show joy, value, and how much you care about them? Clearly, the answer is a big no!
Personalized gifts these days are being talked about and considered the most. They have become something of a household name and there is no surprise why. One main personalized gift idea that always comes to mind is photo prints and frames, and also photo books.
They are cheap, affordable, and can be purchased online. More importantly, they are perfect for anyone and for any occasion throughout the year, showcasing some heart-warming memories.
So if you are looking for photo gift inspiration, you're in luck! Here are some of our best photo print gift ideas, so you only have to think about who you are going to surprise! Some of these gift ideas are handmade, while the others we are sure you will find online.Best photo gift ideas for birthday.
Custom Photo Bookmarks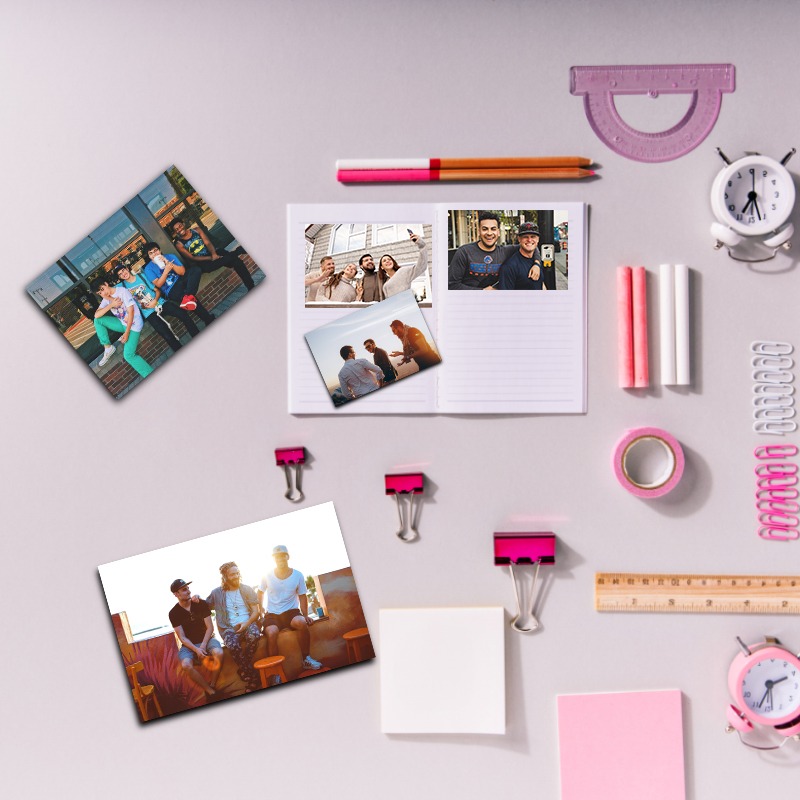 It's cheap, affordable, and makes for a unique photo gift. If you are planning to gift a loved one a book, a custom photo bookmark can be a nice addition to the gift. They can potentially encourage your loved one to read which is a calming and stress-reducing activity. To make these, you can get creative with any memorable photograph, and your loved one is a bookworm, why stop at giving him or her just one.
Design Your Own Photo Book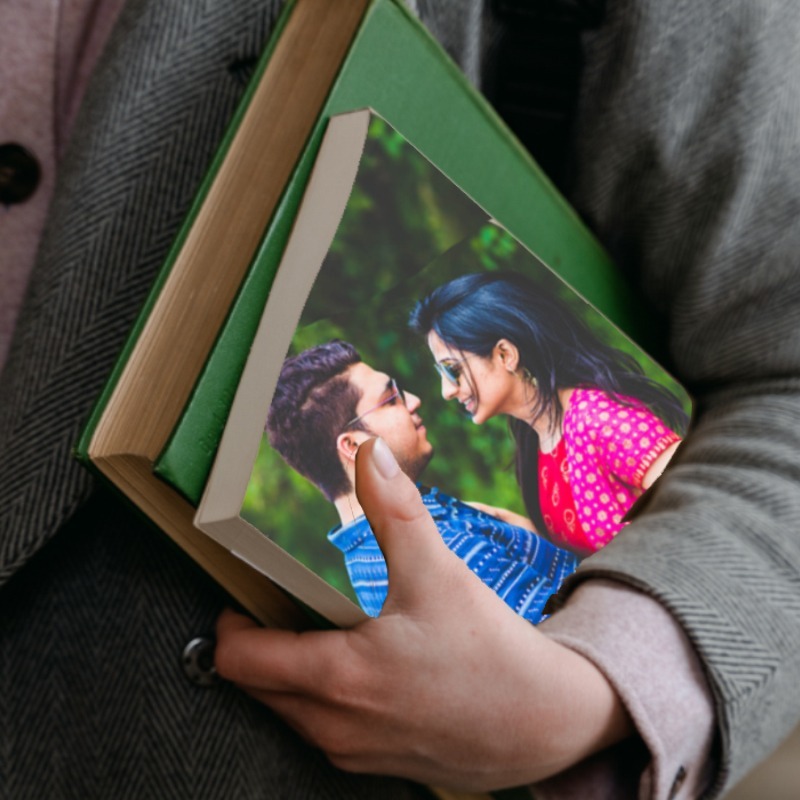 One of the best photo print gift ideas is a personalized photo book. As personalized photo gifts go, photo books make great gifts for your family or friends. They are elegant and beautiful and can be a nice addition to your loved one's art book collection. If you are wondering how to get your hands on them, contact a photo book printing service online or visit a photo studio.
To create your own photo book, you can use numerous family photos and add your own creative touch to the photo book. Also, if you are a person who has difficulty keeping photos organized, you can keep a copy for yourself.
Create A Special Photo Album
This was something that was really popular before the dawn of digital photography. It is something that grandparents these days want to see more of since they do not have to zoom into the photos with their fingers to see them clearly.
So don't be scared to go a little old school and give your loved one a photo album. Buy a flamboyant album, print a few photos, and just place them in there with a personal message and maybe little decorations. It's a classical and evergreen gift that can be flipped through for years to come.
Design and Print A Beautiful Photo Calendar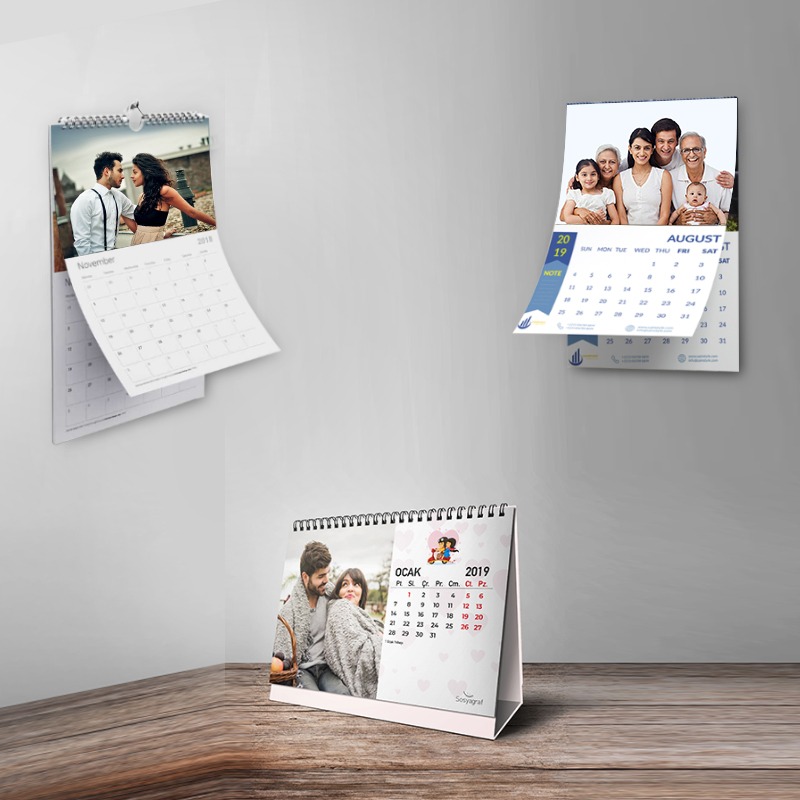 A photo calendar is something people look at all year round, so why not gift them a photo calendar to make their year more interesting. Grandparents, family, and friends, all of them are going to love it. At first, you may feel that a photo calendar is basic, but you can surely get creative with designing it. Not only are they great for decorating the home, but they are also practical too.
You can mark important and memorable dates, such as birthdays, anniversaries, and more, before giving them to someone. And obviously, you can add pictures of yourself with your family and friends to make it really memorable.
Get A Colorful LED Strip Light With Photo Clips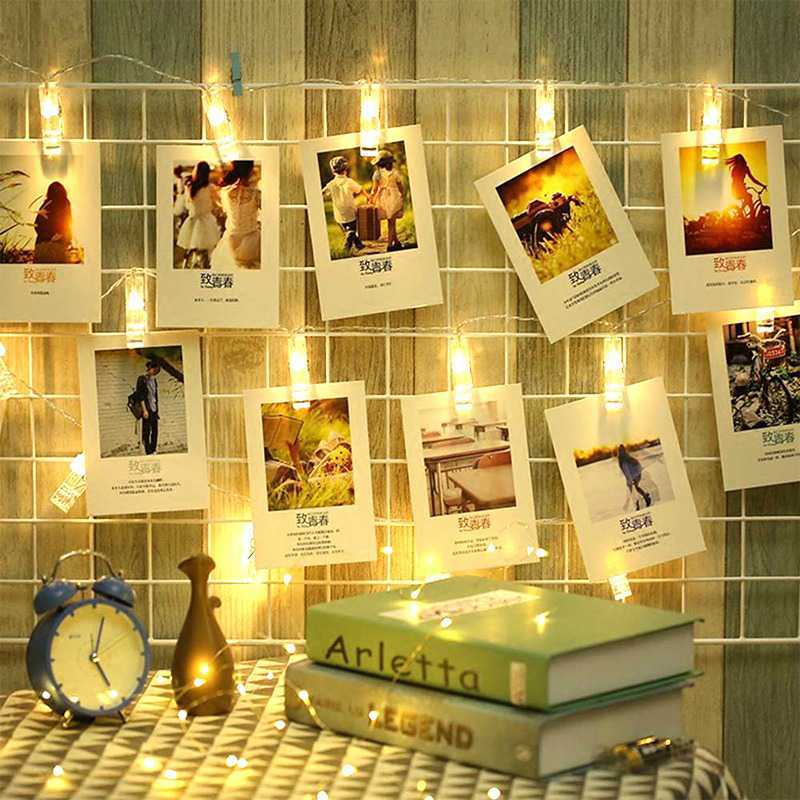 This is probably one of the easiest and most youthful gifts. It's always fun to hang LED lights in your bedroom, especially when you take it up a notch by adding some memorable photos. As a gift, you can make them yourself.
Just order some LED lights and some clips, get some awesome pictures of you and your loved ones printed in a polaroid format and clip them onto the wire strip of the lights. It makes for a great housewarming gift since the first thing people do when they move in is decorate their walls.
Turn Your Digital Photos Into Photo Prints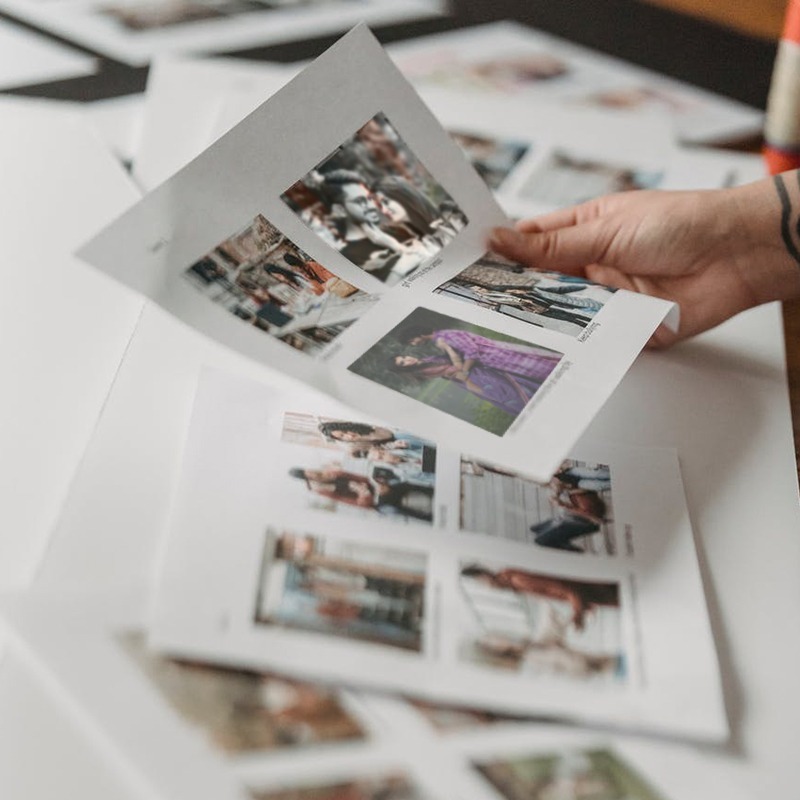 Photo prints are perfect for every occasion. They can be given as a housewarming gift, birthday gift, Christmas gift, and also as a graduation gift too. The best way to make timeless photo prints is to use the memorable and funny images that you and your loved ones have shared. Pick a nice format and get them framed.
Since photo prints for wall hanging can come in a variety of forms, your choices are almost endless. You can choose to go with framed photo print gift ideas that are simple and can be hanged, and made in different materials such as wood, acrylic, and also, you can get them in a variety of sizes and colors. Best photo collage ideas for gifts to loved ones.
Make a Custom Mug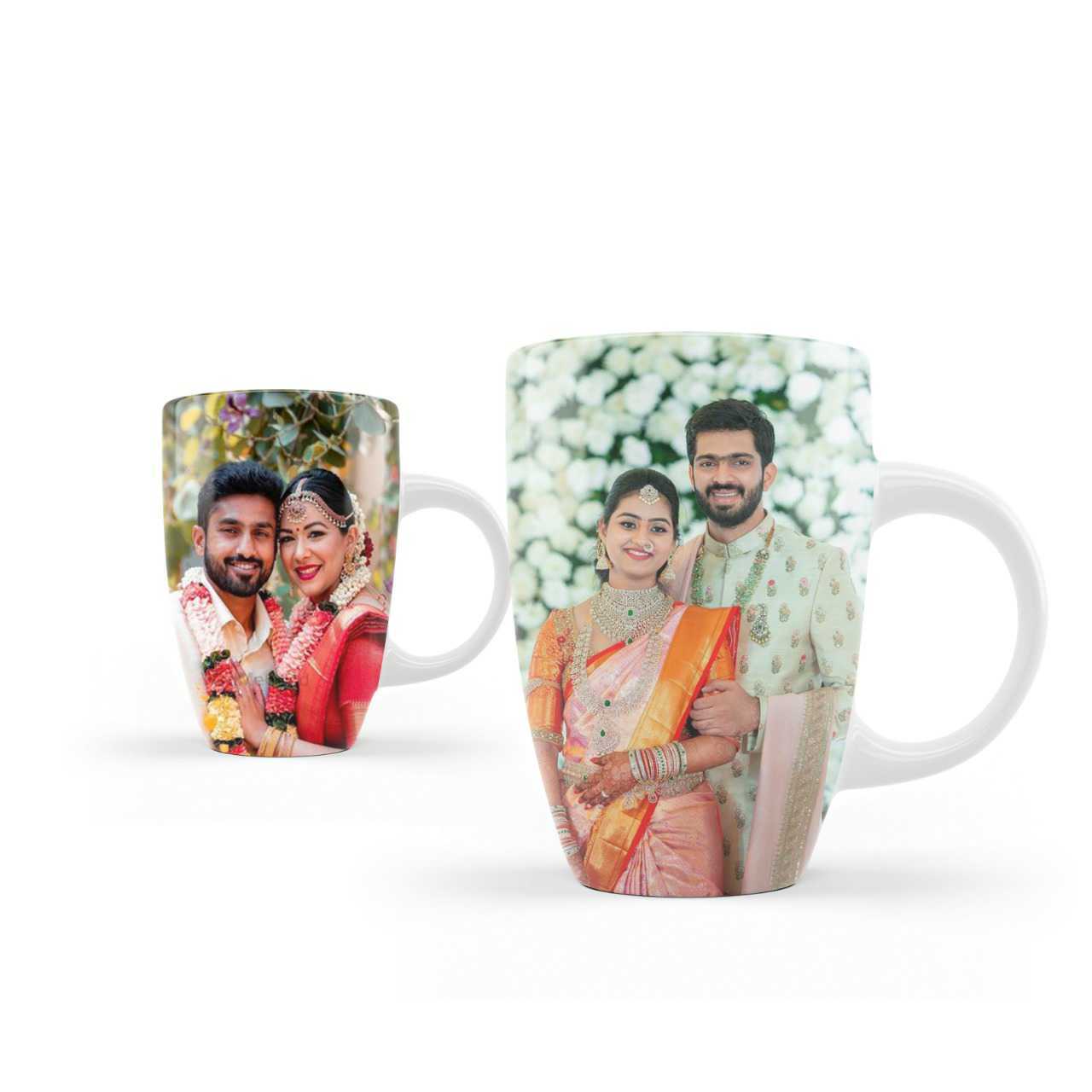 Photo-printed mugs are a simple, affordable, and popular gift that can be personalized with your favorite photos. A mug makes for a fun gift for friends, family members, and even colleagues. You can customize it to your liking by adding text, photos, colors, and other designs.
What makes it even better is that you can pair the gift with your loved ones' favorite organic tea or coffee as an additional gift. To take it up a notch, trying getting a mug with a heat changing option and add a secret message which reveals itself when a hot beverage is added into it.
Put Your Photos on Wood
A personalized gift that's quite easy to make and unique. You can transfer your most memorable photos into a wood template and there are two ways to do it. The first one is a modge podge method and the other is a back-stick label method.
A wood slab photo print makes a great gift for someone who loves to decorate their home in a creative and personal way. What's more, the wooden texture adds another elegant layer to your already amazing and memorable pictures.
Experiment with Printed Clothing
Photobooks and photo albums are great, but sometimes, a photo you can actually wear can be even more awesome. If you print a picture of your loved ones on a t-shirt, that's fun, but if you transform that image into something unique and creative, it can be something even more special.
Depending on how well you know the receiver, get some information earlier on about their size and fit. Remember it's a gift, so you need to get this right. No one said you need to stick to the basics, try printing on a hoodie, socks, or a baseball cap. Additionally, there are photo printable onesies that are available these days, and they can be the perfect gift for new parents.
Create Personalized Photo Cards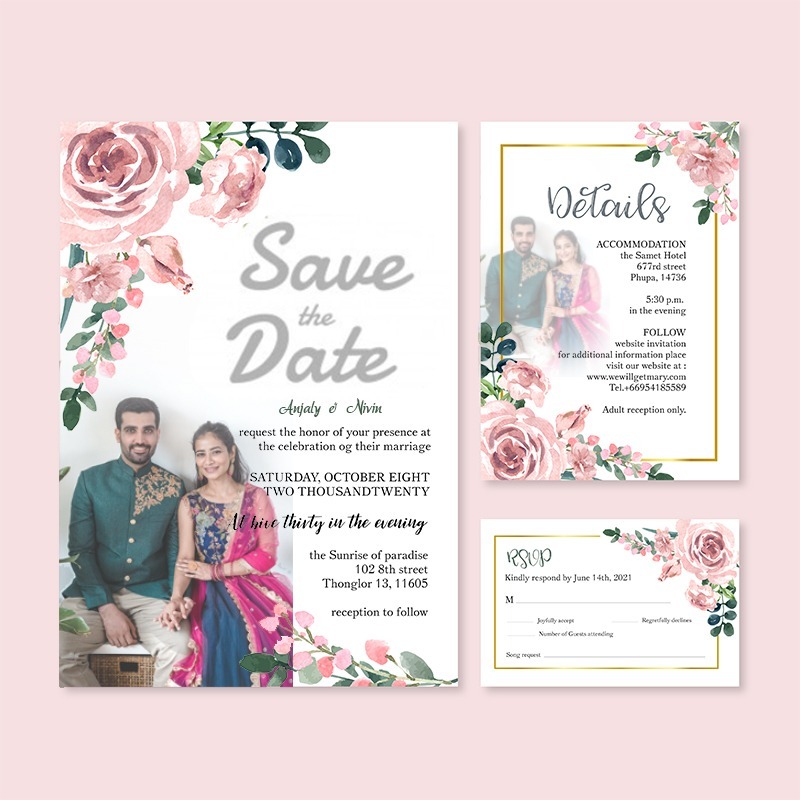 This may seem obvious and mainstream but photo cards are never going to get old. You can customize them, and add them as a complement to any gift. To make your photo greeting special for any occasion, use the most memorable or funny images of you and the person you are giving it to.
Try to get creative with it by adding some meaningful quotes or signs, or using your own artistic images.
Photo Memories on Magnets
Whether it's the places they have traveled or memorabilia they collected while vacation, a lot of people love magnets and this is exactly what makes it a great gift. Even those who do not collect them will be heart warmed to receive them as a gift.
Magnets are available in different shapes and sizes. You can even create a small and cute magnet calendar. Add a few signs or quotes to them and use a few images to make them even more special.
Create a Custom Notebook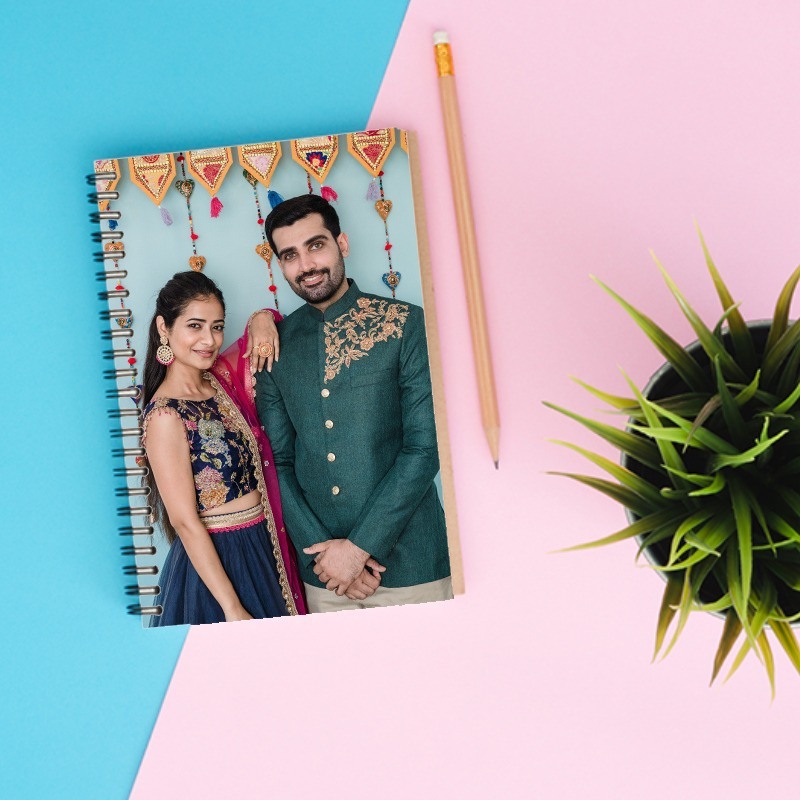 If you have a loved one who loves taking notes on paper, a custom photo print notebook can be a great present. If you know someone who loves to pen it on paper, gift them a personalized notebook. To make it stand out, use some memorable images and try to get creative by using texts and decorative designs.
Custom Photo Blanket
If you are in search of something creative and useful, you cannot go wrong with a personalized photo blanket. It can be greatly customized with text, images, and other design features. Photo blankets can be given to your friends or family during the winter holiday season and they will surely love them.
Turn Photos to Fabric
When it comes to photo print gifts, this one is unique. If you didn't know already, you transfer your photos into the fabric from the comfort of your home. The best way to go about this would be to create a one-of-a-kind tote bag. All you need is a printed photo, fabric, water, a clean brush, transfer gel, a hairdryer, and an iron. At first, it may be daunting, but it can turn out so cool that it might just become a hobby.
Create a Home-made School Yearbook
We all know that school yearbooks can be boring since they only consist of a passport-size photo with a little quote from the students mentioned below them. A great idea would be to create your own personalized yearbook with images that you may have taken with your smartphone.
These pictures can be of some of the most memorable times you had shared with your friends in school, and the book can be spiced up with custom designs, messages, signatures from other friends, and so on. A custom yearbook can make a great present for a schoolmate you connected with after a long time. Also, it can also be given to kids.
Create Your own Coloring Pages
In recent times, color pages have been gaining popularity amongst adults. This is because they have proven to have a great and positive impact on our mental health by helping us relax. So, what better gift than a color book filled with images of your friends or family's favorite images that can be colored on? This way, it's not only a gift but a great motivator for your loved ones to keep their mind at ease.
Custom Photo Playing Cards
If you know anyone who loves playing cards, this one makes for the perfect photo gift. They are available in a variety of designs and you can personalize them by adding your pictures. Additionally, this gift also serves as an excuse to spend more time with your loved ones to play cards. It's a win-win.
What Items can you put Your Pictures on?
Well, it's safe to say that in terms of photo gifts, your options are almost limitless. These days you can put your images on almost any object or piece of fabric, such as mugs, t-shirts, key chains, carry bags and so much more. Additionally, you can add custom designs and other decorative items to make your photo print gift stand out.
How do you Decorate a Picture on a Wall?
When it comes to using pictures to decorate your wall, photo print frames are the best and simplest way to go for photo frame gift ideas. They are available in so many different types, materials, and sizes and can be personalized to your liking. You can even get your photo prints framed online. All you need to do is pick and compile your favorite snaps, upload them to a reputed photo printing service online, and get them delivered to your doorstep.Best photo frame ideas for gift to loved ones
We personally recommend using PhotoJaanic, one of the best online photo printing and framing services anywhere on the internet. Its Innovative and robust online photo frame design tool allows you to choose from a variety of templates for any occasion, and are made using the highest quality materials and delivered to you in the shortest time.
What do you put on a Photo Wall?
When planning a photo wall, you need to first pick out images that are memorable and have something genuine, such as graduation ,photo frame ideas for birthday gifts or wedding engagement photos or your child being brought home for the first time after being born.
Photos of such events should always be cherished and showcased to remind you how the years fly by. It goes without saying that such photos should be framed, but you also need to make sure that they are placed on the wall in such a way that it's impossible for someone to not notice them.
How to put Unframed Pictures on the Wall?
Are you one of those people who find wall photo frames boring and old school? Worry not! There are plenty of ways you can hang photos on your wall without getting them framed. A fresh way is to use a photo hanger. They are simple and trendy looking and are usually made of lightweight wood.
They come with strings where you can attach your favorite images, after which, they become a great showpiece for your wall. Another way is to get your hands on some unused Christmas series lights, hang them in a flamboyant manner across your room wall, and clipping your images onto the wire using laundry clips.
How Much Does A Photo Print Cost?
The prices of photo prints vary depending on the design, type, and size. However, these days they are pretty affordable and easy to make online with your preferred customizations. Additionally, you may even receive discounts on bulk orders, that is if you have a very happening social life and a large group of friends or family. That said, you may also have to pay a shipping fee depending on your location.
Photo gifts are the most popular gift that almost everyone appreciates, and the possibilities of personalizing them are almost endless. Whether you made them at home or ordered them online, your family members are surely going to love them. If you have finally decided to buy a photo gift for someone, make sure you are buying or making something that fits their personality.
Don't just buy any photo print gift if you don't know how it will look in their home. They may never put it up on their walls if it's not their style. Finally, if you are absolutely not sure what to buy for them, pick a smaller gift like photo books, a photo print frame, or maybe just a mug.