Looking for the perfect wedding wishes ideas for the happy couple on their special day? Or perhaps you are the happy couple looking for the perfect wedding quote for your wedding invitation. Well, whether you're the former or the latter, we've got some amazing quotes on love and wishes for marriage that is perfect for adding a touch of magic to both, your wedding invites as well as some great ideas for wedding wishes for your cards or wedding gifts to the bride and groom.
Quotes for a Happy Married Life!
Use these quotes or a combination of them as inspiration for making invitation cards, wedding cards, marriage wishes and more. You can even use them to start your wedding album cover design or photobooks by customizing each page to have a quote or a caption that's meaningful to you!
1. "A great marriage is not when the 'perfect couple' comes together. It is when an imperfect couple learns to enjoy their differences."
2. "The highest happiness on earth is the happiness of marriage."
3. "There is no more lovely, friendly, and charming relationship, communion or company than a good marriage."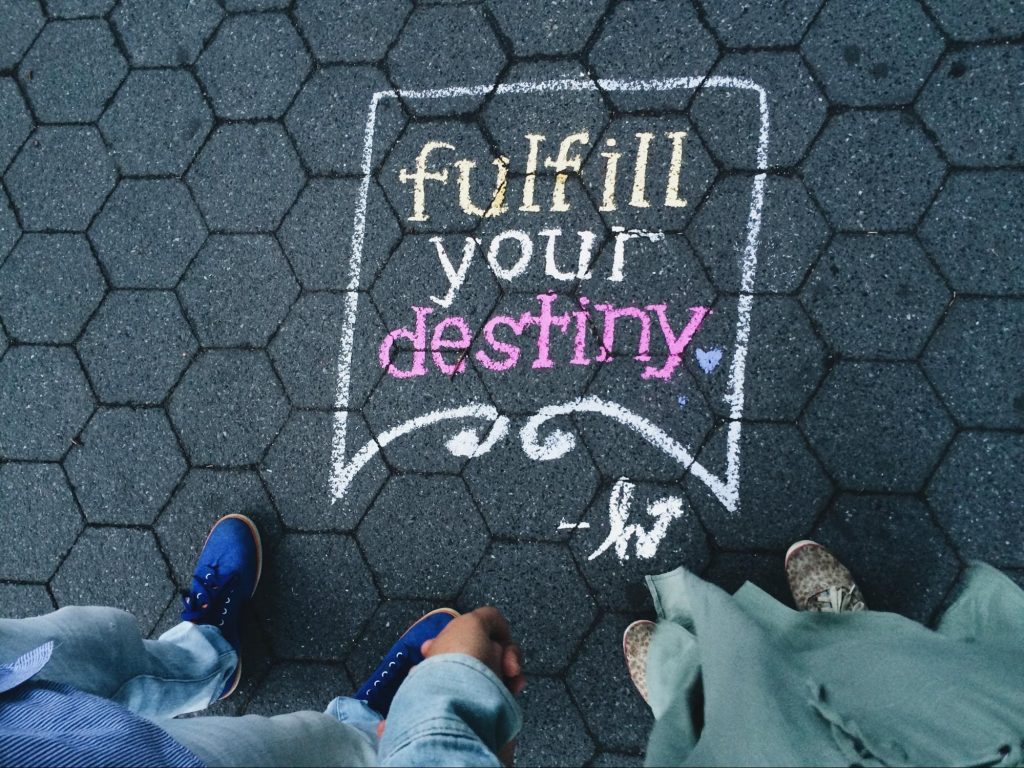 4. "It is such a happiness when good people get together—and they always do."
5. "When you trip over love, it is easy to get up. But when you fall in love, it is impossible to stand again."
6. "Love is patient, love is kind. It does not envy, it does not boast, it is not proud. It does not dishonor others, it is not self-seeking, it is not easily angered, it keeps no record of wrongs."
7. "To love is nothing. To be loved is something. But to be loved by the person you love is everything. What you say flows from what is in your heart."
8. "I would rather share one lifetime with you than face all the ages of this world alone."
9. "Happy marriages begin when we marry the ones we love, and they blossom when we love the ones we marry."
10. "Differences of habit and language are nothing at all if our aims are identical and our hearts are open.
11. "And over all these virtues put on love, which binds them all together in perfect unity."
12. "A successful marriage requires falling in love many times, always with the same person."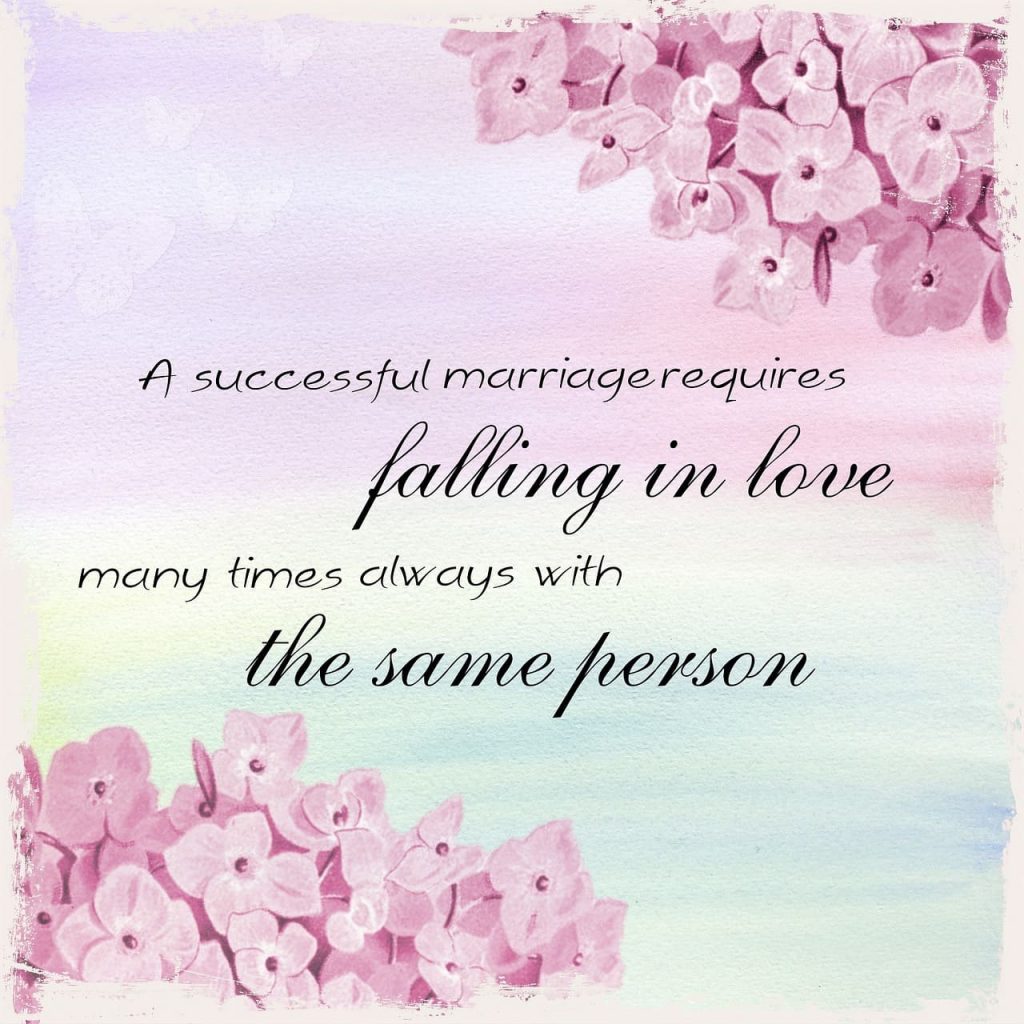 13. "True love stands by each other's side on good days and stands closer on bad days."
14. "Where there is love there is life."
15. "Love recognizes no barriers. It jumps hurdles, leaps fences, penetrates walls to arrive at its destination full of hope."
16. "We loved with a love that was more than love."
17.  "Love doesn't just sit there, like a stone, it has to be made, like bread; remade all the time, made new."
18. "There is no remedy for love but to love more."
19. "No one has ever measured, not even poets, how much the heart can hold."
20. "When you realize you want to spend the rest of your life with somebody, you want the rest of your life to start as soon as possible."
21. "A wedding is an event, but marriage is a life."
22. "Love is that condition in which the happiness of another person is essential to your own."
23. "So, I love you because the entire universe conspired to help me find you."
24. "Once upon a time there was a boy who loved a girl, and her laughter was a question he wanted to spend his whole life answering."
25. "Whatever our souls are made of, his and mine are the same."
26. "For the two of us, home isn't a place. It is a person. And we are finally home."
27. "It was love at first sight, at last sight, at ever and ever sight."
28. "When love is not madness, it is not love."
Pedro Calderon de la Barca
29. "Love is a lot like a backache. It doesn't show up on X-Rays but you know it's there."
30. "Love is composed of a single soul inhabiting two bodies."
Choosing the Right Wedding Day Wishes
Take your pick from some of the most romantic married life quotes by your favorite authors, poets, writers, thinkers and more. If you know the couple has a love for literature, or a love for a particular movie, consider borrowing wedding quotes to make it more personalized wedding greetings.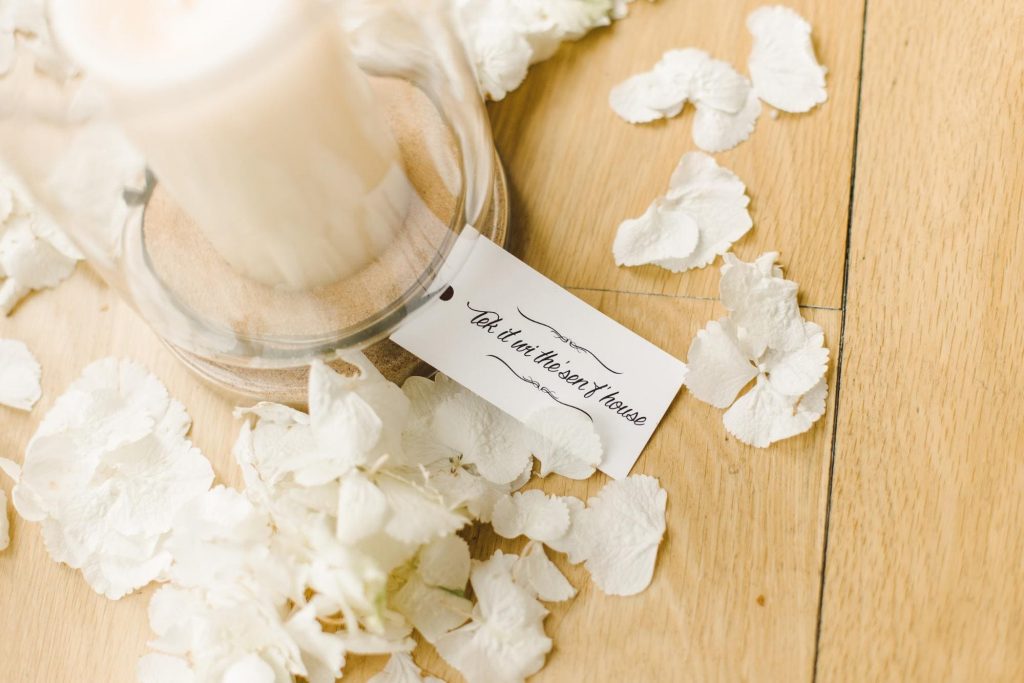 Don't Overthink It!
If you're having trouble choosing the right wedding day quote or love caption, or you still can't find the right wedding wish idea, know that you can't overthink it. Sometimes simplicity is your best bet.
Simply saying something like this, picking wedding card quotes or wishes could also be just as heartfelt.
"May your journey together be marked with love, compassion, compromise, and adventure.
Wishing you nothing, but the best.
Congratulations!"
Or if you're looking for a quote for your wedding creative design invitations, you can opt for: "Love triumphs, always." It's simple, sweet and conveys the message in just a few words. Just make sure that whatever you say is genuine and truly comes from your heart. If this holds, you have nothing to worry about!
Like what you read? Explore more of our creative invite ideas to design the perfect wedding invitation for your special day!