"There is an endearing tenderness in the love of a mother to a son that transcends all other affections of the heart."
– Washington Irving
Photo Credits: i.pinimg.com
The bond between parents and children is always special. No matter what differences surface as both grow older, the warmth and comfort they find with each other cannot be explained in words. Whether a son or daughter, parents love their children equally. Here we present some of the most heartfelt and coolest mom and son photoshoot ideas by Photojaanic.
Beautiful Beginnings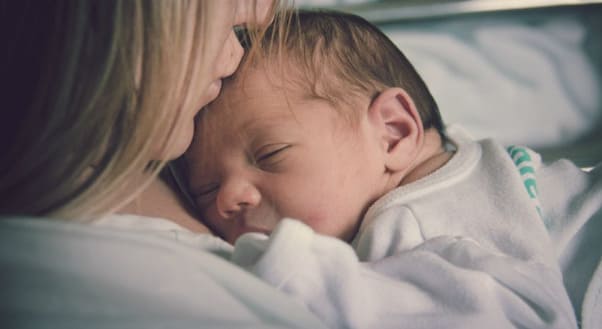 Photo Credits: d279m997dpfwgl.cloudfront.net
The arrival of the baby is one of the most affectionate moments for a mom and she wants to capture and treasure all the 'first-time' moments. So, a mother and son's photoshoot would cover every tender moment. A mother holding her new-born son for the first time, her smile on seeing the baby, her tears of joy, coming back home from the hospital with her son warmly wrapped in her arms, and everything that follows will certainly make for the most amazing photographs ever.
These moments are not just precious, they are priceless. Having it all safely preserved in baby photo albums is guaranteed to make the duo nostalgic, every time they see it, even 20-30 years later.
Like mom, like son!
When children are in their toddler phase, they try to imitate things that their parents do, especially that of the primary caregiver i.e. the mother. During this stage, a lot of similarities can be noticed in the gestures and postures of a mother and her children.
Won't it be fun to capture separate, but similar candid pictures, or a photo of kids with their mothers, particularly when the mom and son are sitting in identical positions, or gesturing at something with the same mannerisms?
And flipping through a photo book or just looking at some of those moments framed and hung on the wall will certainly reinforce the warmth and comfort of this special bond.
Let's do it together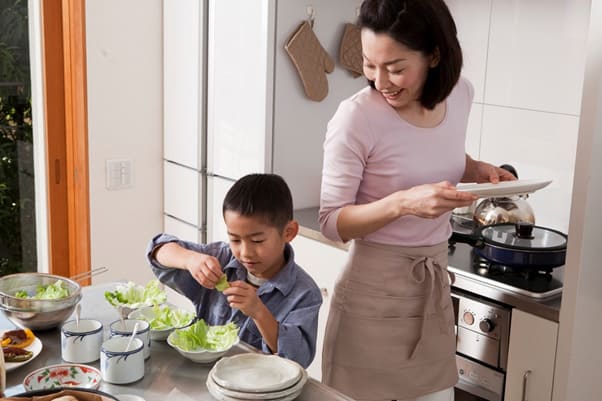 Photo Credits: blog.lakeside.com
Children engaging in activities with their mom is truly a joy to witness. Things like helping mom in the kitchen, baking cakes, and cookies, prepping for dinner, doing the laundry and other household chores not only teaches children the virtues of responsibility, caring for each other, and sharing work, but it also makes for great candid shots, which can be stored on table photo frame.
On a lighter note, moms can keep these mother-son bonding photos as evidence to engage in some playful banter when their sons grow too lazy to help or leave the couch!
We are a team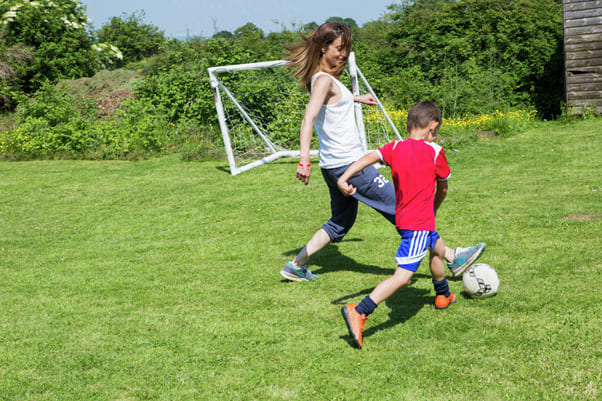 Photo credit: cdn6.dissolve.com
Could there be a more exciting moment than watching mom and son play a sport together, strike the perfect harmony of chords as musicians or enliven a canvas with shades and colors?
They are more than moments because it creates the foundation for a strong and beautiful bond – something to be lived and relived, over and over again. It's a great idea for mom and teenage son photoshoot ideas too. These ideas for kids photo books, frames, posters, and more to preserve the memories of the child growing up!
The perfect pair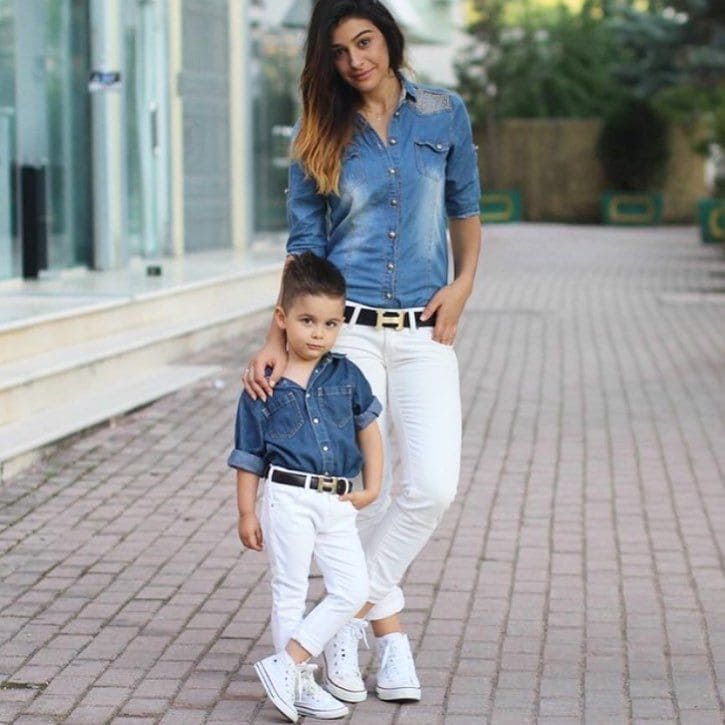 Photo credit: visualhunt.com
Dress up in the same colors, or with mom-son quote t-shirts, or in mom and son matching outfits and get a photoshoot done amidst the greens, historic buildings, highway, or beaches. This will definitely up the style quotient while also giving it a themed look. Sure enough, you can frame up the entire series in a classic, get photo frames online, and put it up on the walls.
You can also choose to make a personalized memorabilia collection consisting of a diary, calendar, fridge magnet, keychain, mug, a coaster, and photobook in India.
The big days
"It was my son's first day at school… he wore his first suit; it was his graduation day… today is his first day at work… time flew, didn't know when my little boy grew up so big that he has found his life partner and is ready to begin a whole new chapter in his life…" These are some of the instances where almost every mom is bound to get a bit emotional. That's only because she has seen him grow from a young infant, into a fine young man.
She realizes that she may have been the only one to understand him while he was braving the challenges that come with growing up. So, these instances are considered as some of the popular mother and son photoshoot ideas. Through the use of a photo collage maker, you can create a fantastic collection of significant moments, allowing you to relive experiences and moments of the bygone days. Not sure how to combine photos? Use our top photo collage ideas.
Celebrations and vacations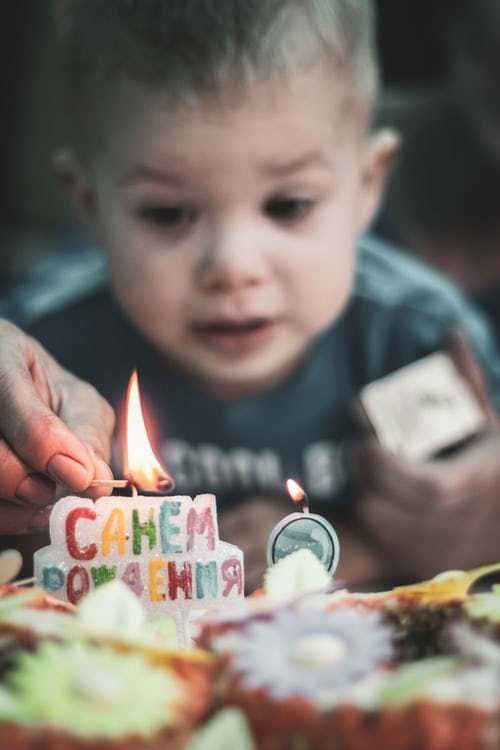 A mother and son birthday photoshoot, a theme party for your son, photoshoots in festivals, get-togethers, picnics, and holidays can give you some truly gorgeous photos. And, why not, when the mom-son duo is perfectly dressed or is having the time of their lives on a holiday?
Having pictures like these can truly inspire some extra warmth while flipping through a photo book and reminiscing about these fun moments. These photographs will be a perfect blend of everything from a formal pose to the most candid; well, what more would you need to look back at years filled with love, care, and joy.
Well, there you have it! Some mom and son photoshoot ideas to celebrate the special bond you share together. But, as a mother or a son yourself, you can come up with your own ideas to add the special touch to make it more personalized. Put your heads together, and make your story your own!
"The crux is, moments are plentiful, but they pass, and that's why we need photos to remember them and relive the joy they brought yet again. Photojaanic makes every mother-son photoshoot fun, comfortable, and truly unforgettable. And it doesn't end there. Photojaanic will also present the several ways you can create a trove of memories right from the time the mother holds her new-born son tenderly in her hands. After all, the special bond that mom and son share is certainly to be cherished, forever and beyond."