Every day there is something new & exciting that your little one discovers or carries out a naughty act. These tiny moments create memories. And it's these moments when captured in-camera, can make heirloom for one's family.
But in reality, we are always busy, occupied in work be it home or career. Many of us might find learning photography or using SLR overwhelming.
Besides this, there are going to be many other reasons to procrastinate, but you need to remember one thing, time doesn't stop.
Our kids are growing up and soon they will be packing their bags for college. So waste no time mom! Start clicking now! Create professional-looking beautiful pictures of your kids at home.
After years of study, practice, and experiments, we have come up with few potential tips for you.
These might sound very simple, but we promise these are effective! And remember, practice, practice & practice is the key!
Catch Them in Action
We want to capture the essence of their childhood, in it's natural and raw form. So next time, avoid asking them to pose or smile. Instead, capture them in action
Involve them in their favorite activity.
Keep the camera ready.
Click their happy faces enjoying messing around!
Imagine how many cool photo collages you can make after all!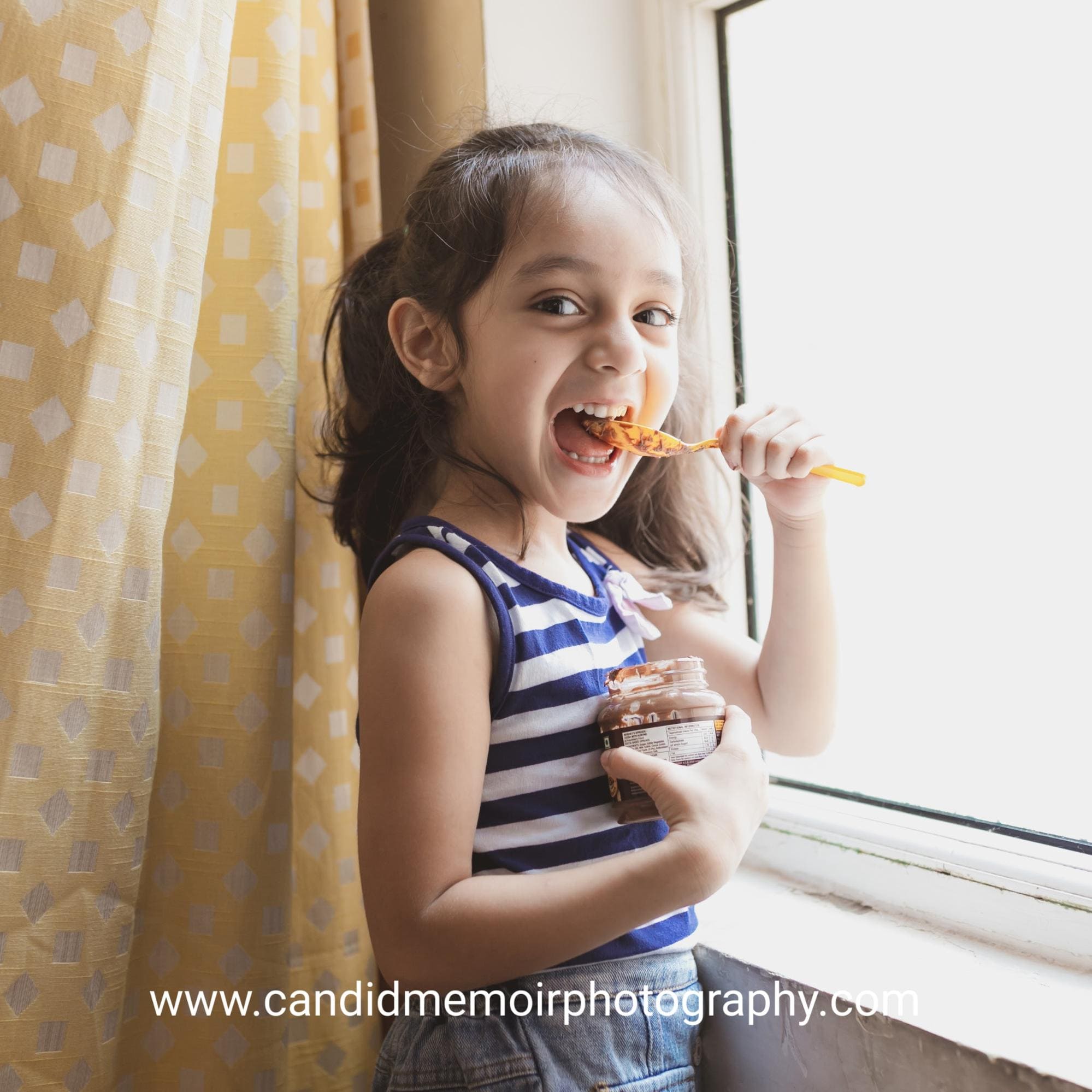 Play with Light
Look around your home, and ask yourself, which room & corner has the maximum sunlight. It can be a big window or a door. If not, you always have outdoors to shoot.
We just need to look at them as our lighting equipment and adjust their exposure accordingly. In this sample picture, Kenisha's face is lit up on one side with a big window.
Next play with light, keeping its direction in mind. The spread of light need not be uniform all the time. It adds a rawness to the picture and depicts it as a moment.
Also, you can read our tips on how to ace low-lighting photography.
Get on Your Knees
Yes, you read it right! Along with some exercise, you end up capturing them very creatively at their eye level. Go ahead, take some pictures while standing and some while kneeling.
You will see a drastic difference in the results. Get under those tables and capture them crawling, playing with mud!
Composition
There is something in photography called "The rule of thirds". We will not go into technicalities but what it means is to place your subject off-center. Leave some blank space on either side and place your kid on the opposite of it.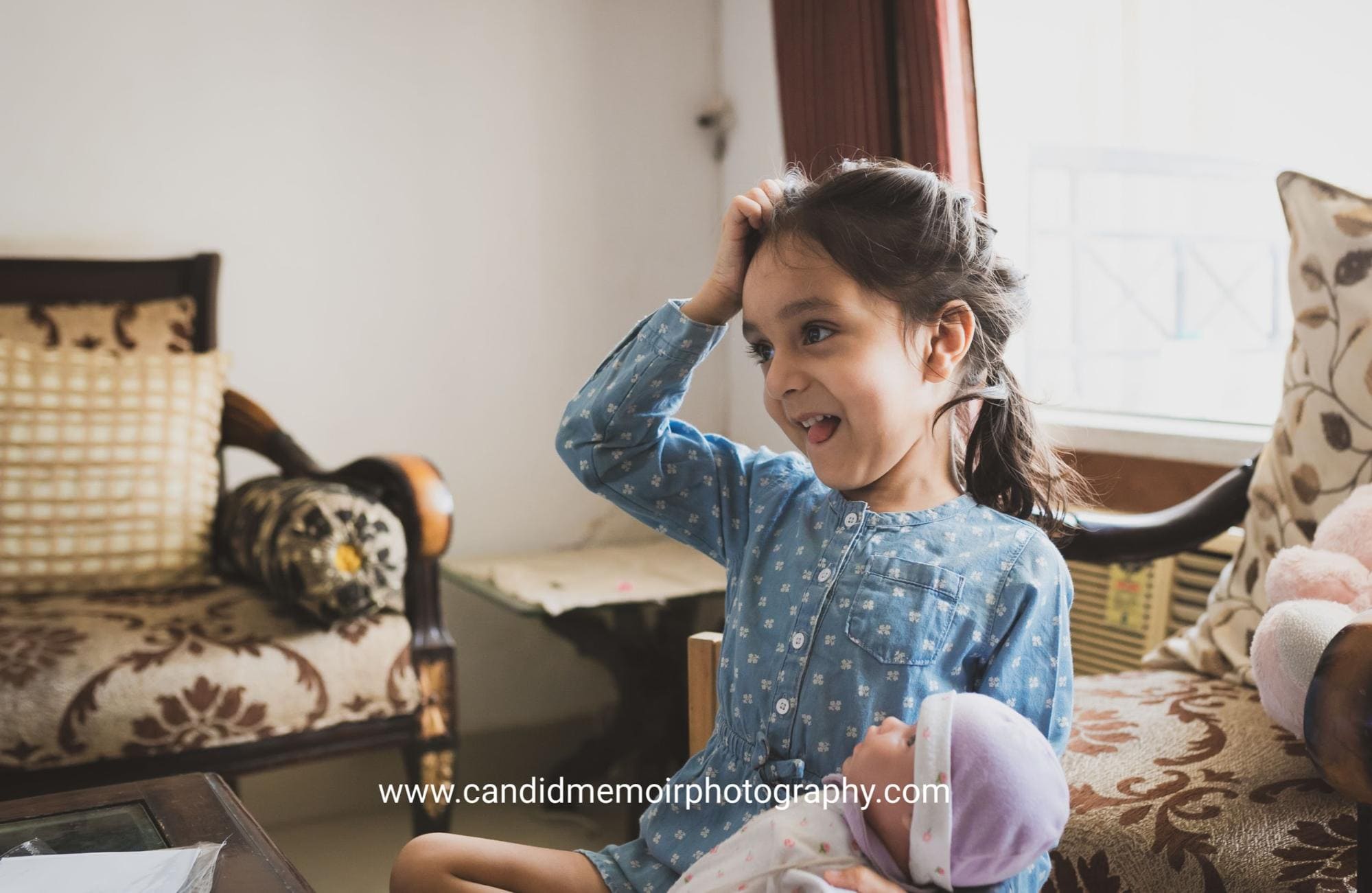 Don't Forget to Save
Being a mom is hectic, tiring and saving your images is the last thing on your mind. But trust us, it takes a few minutes to back them up and you'll never regret it.
Try saving only 5 best images of that month. So Jan-Dec 2021 you should have a beautiful collection of 60 images saved up safely for your kids to look back later. Ultimately, you can go ahead and make a baby album.
Backlit your subject
Try capturing even if the window (light-source) is behind them. The picture might come out a bit dark, it's okay!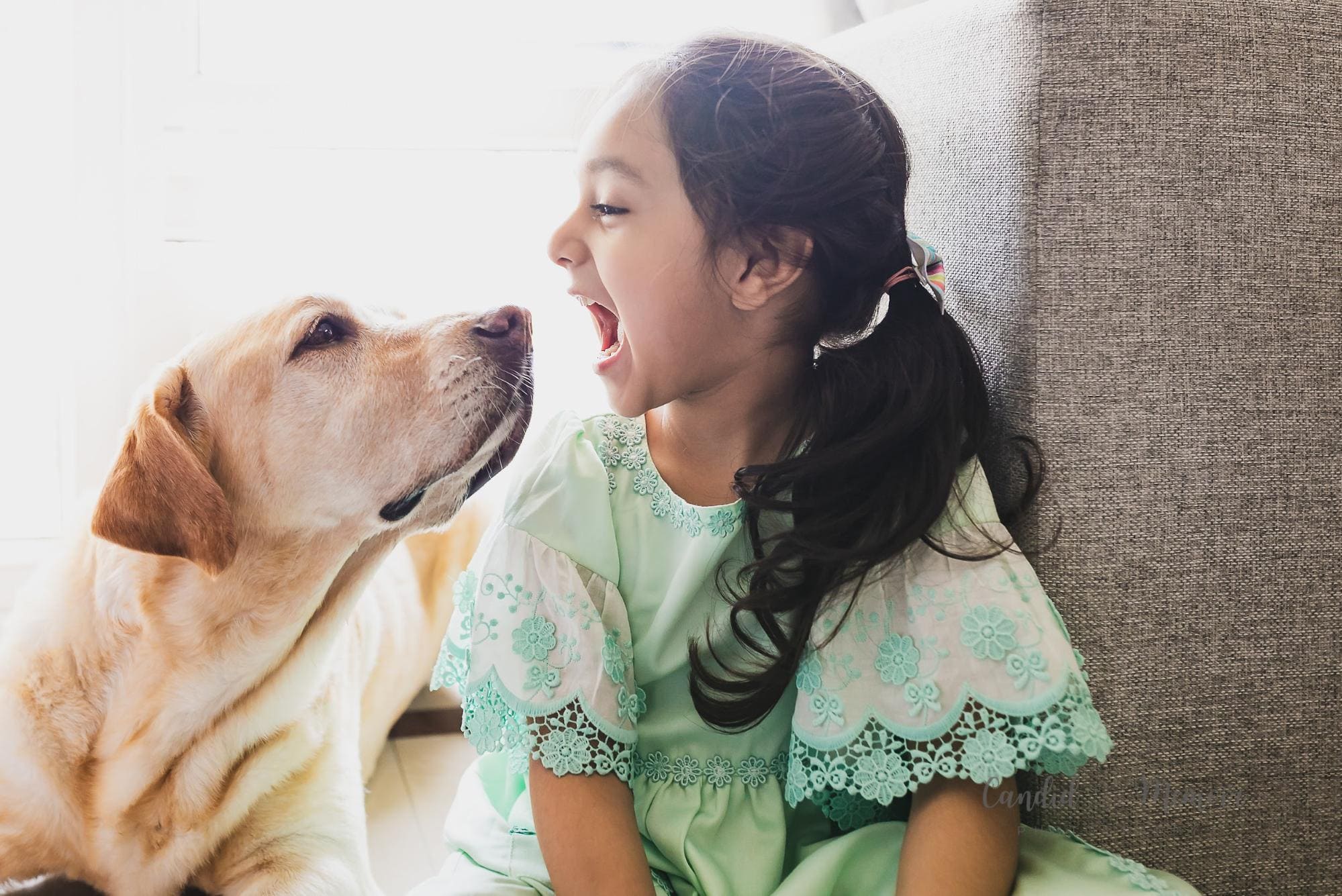 Experiment and see how this technique creates a drama and dimension to the image.
Catch Them Right after the Nap
A well-rested kid is a happy kid! Clicking them right after their nap is indeed the best time. It Doesn't matter even if it's for a few minutes. Capture them fresh!
Although, the crying ones make into the favorite ones at times… Haha!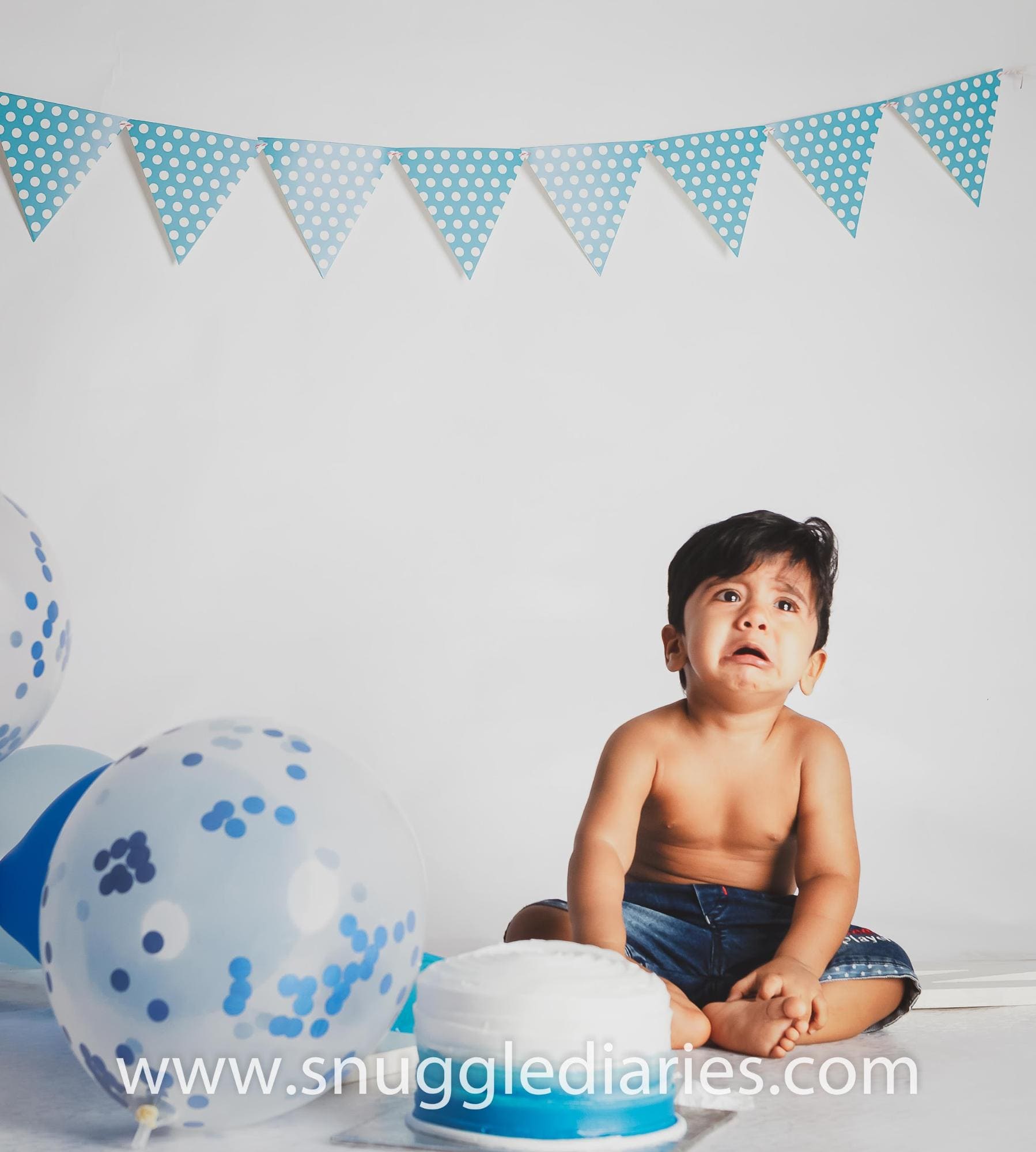 Convert to Black & White
Who doesn't love a Black & White picture! You don't? Umm.. well try it out and you will fall in love with them! When shooting indoors, there are many distractions around the house.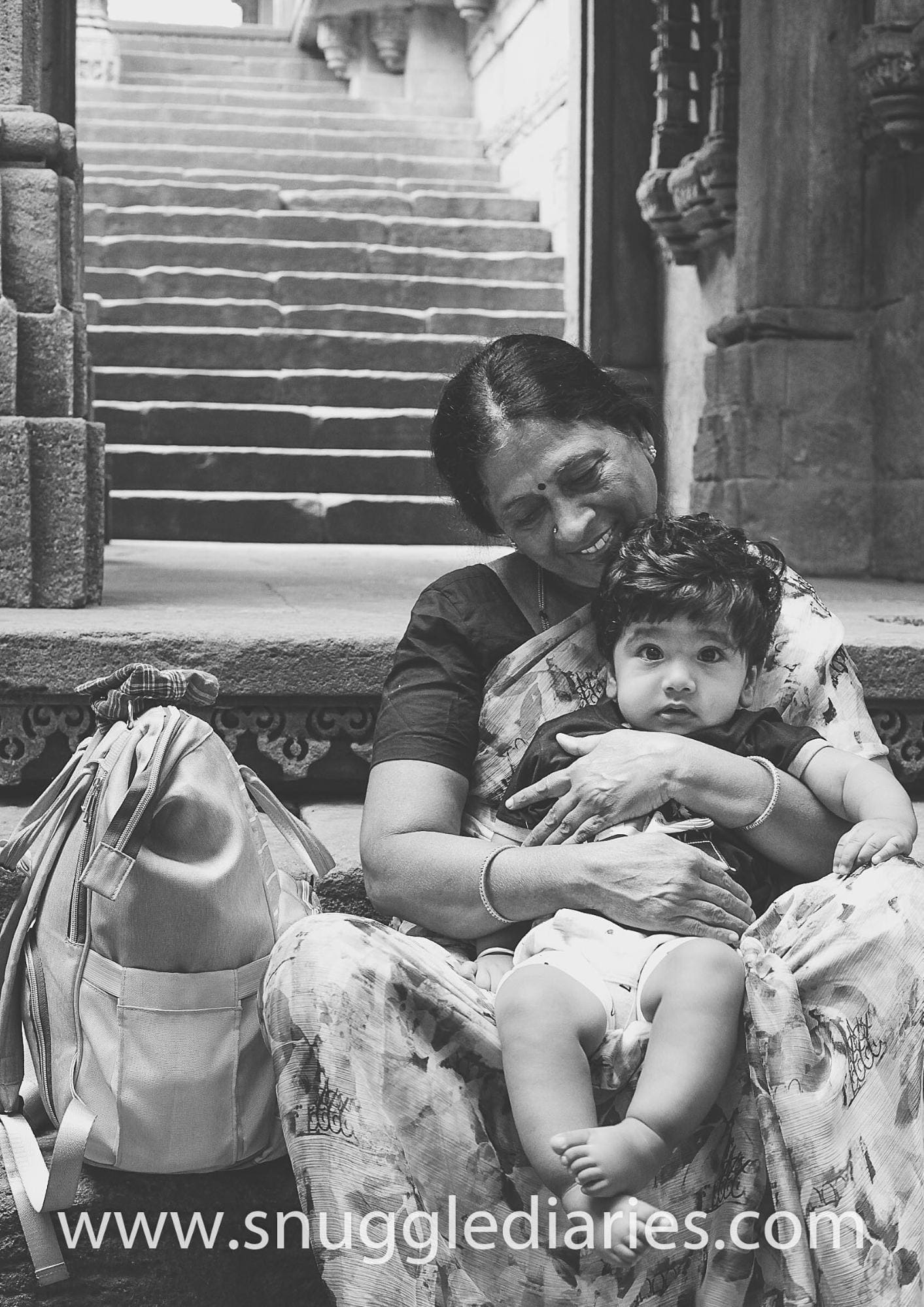 A black & white picture helps in removing all those colored distractions and focus upon pure emotions.
Learn a Bit of Editing
And by editing, we don't mean Instagram filters! We recommend you to download Adobe Lightroom (free mobile version).
This is probably the most effective and easy tool to bring more life and quality to your pictures.
Few easy fixes you can achieve by it :
Increase Exposure
Increase Clarity/Sharpness
Enhanced Colors
Try New Angles
At times, clicking from the top brings a cuteness factor. Try different angles/viewpoints. Go ahead, experiment a few.
Also, you might have to go flat on the ground (No kidding!)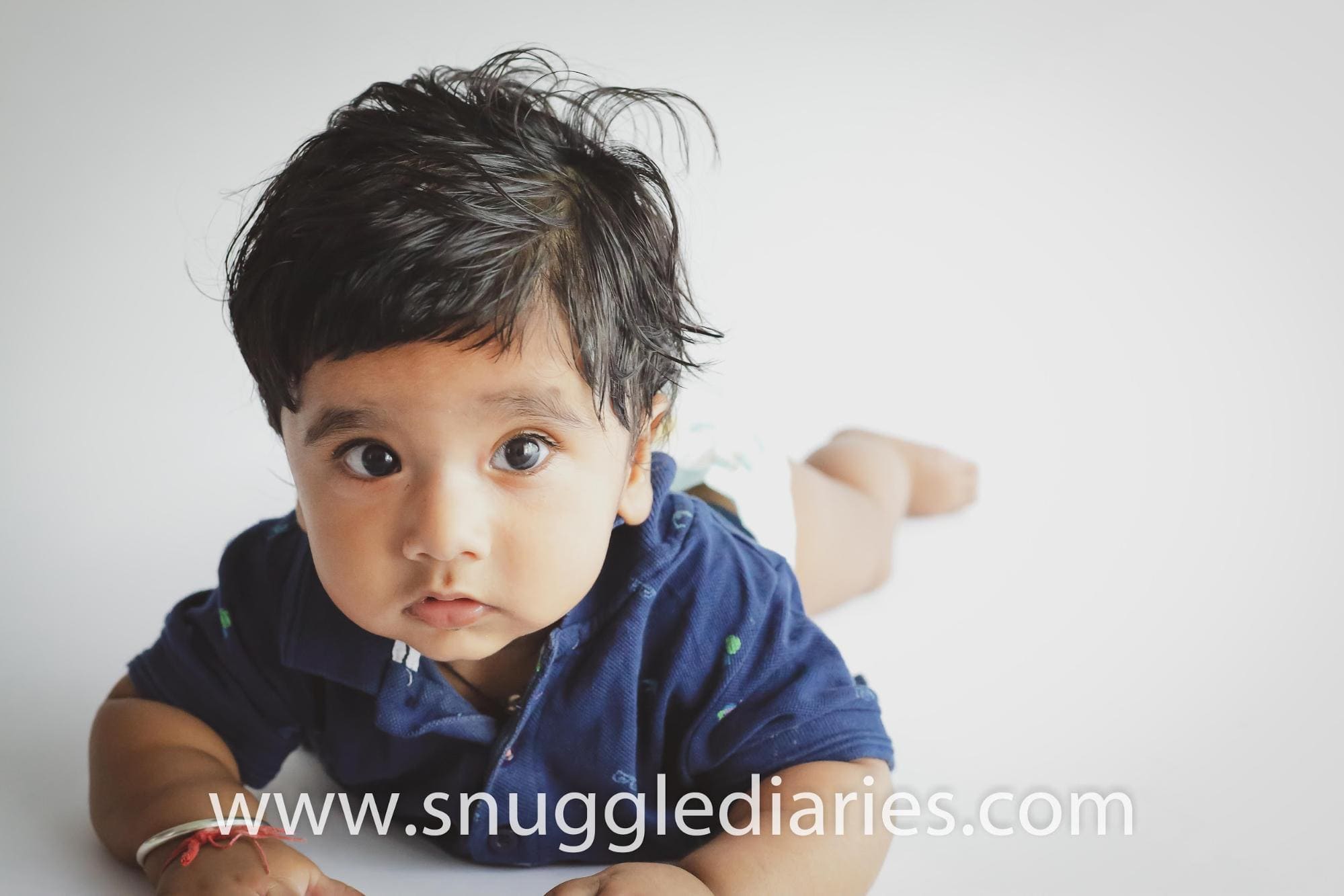 Play with Silhouettes
Silhouettes are beautiful, and you don't have to think of them only as landscape pictures.
Why not capture the dad and baby moment in front of that window to create a beautiful silhouette? At times capturing only their outline brings a beautiful look and feel to your images.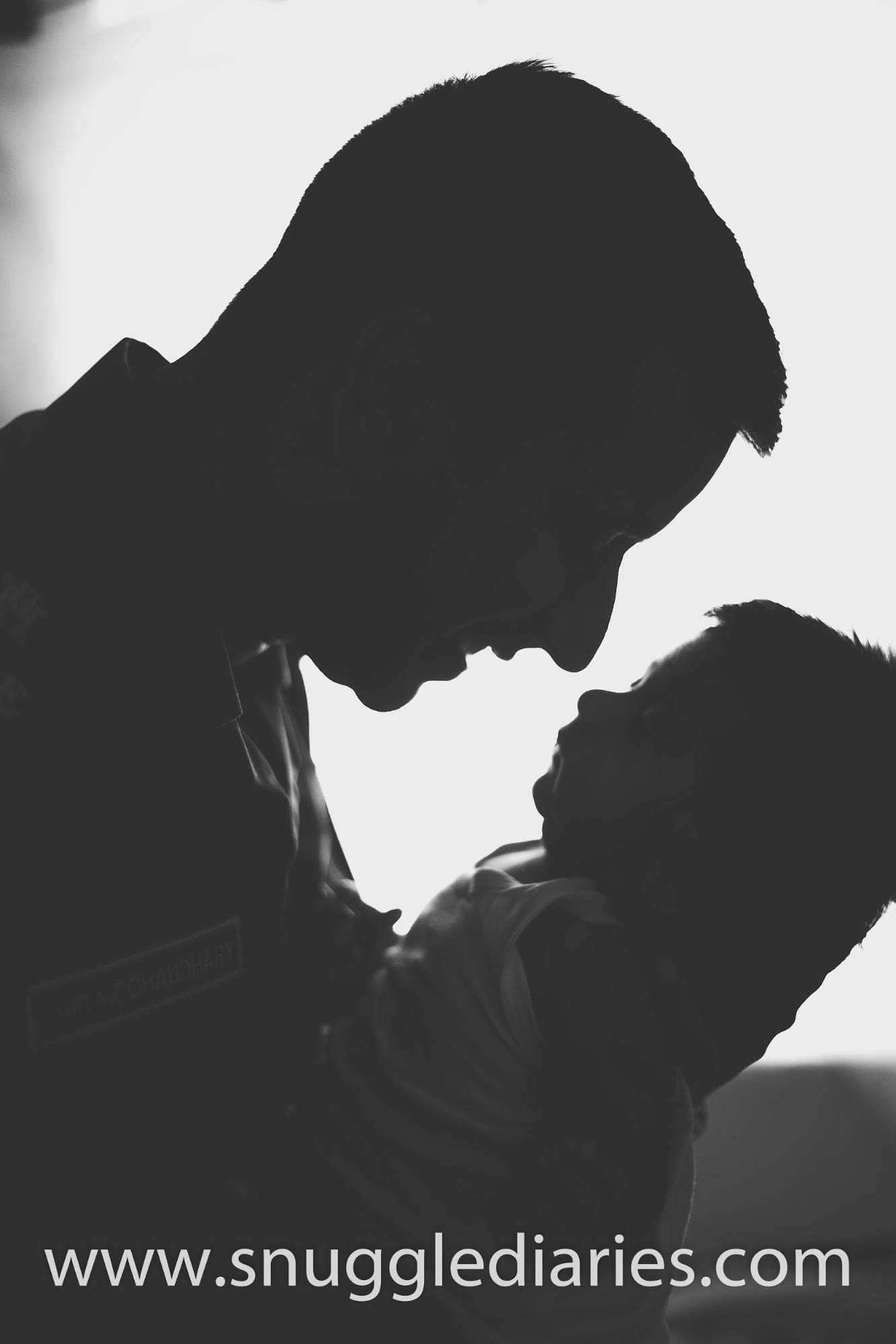 Conclusion
It's not easy to take awesome shots of kids. They get tired fast, they are not involved in the photo shoot, and they only want to have fun. Let them! Don't make them feel like part of some experiment. Use a little imagination to make the process as smooth as possible.
Kriti Agarwal (Candid Memoir Photography)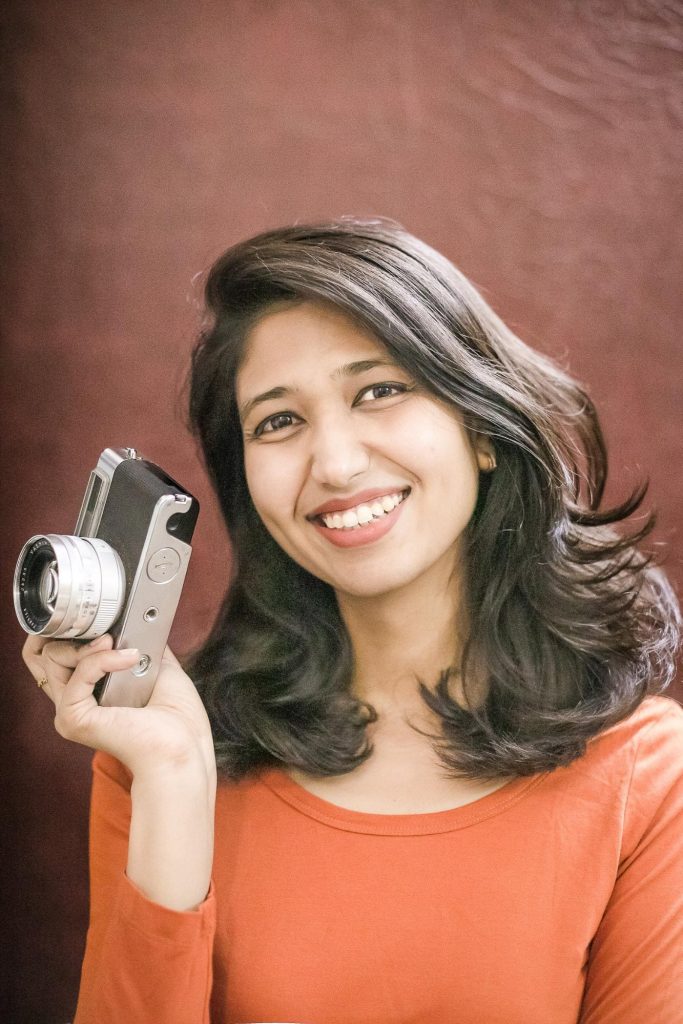 Kriti Agarwal is a Post-Graduate and used to work as a Technical Software Lead in a big corporate firm. After years of working in the white-collar job, she called quits to follow her real passion and build a career on something that she loves doing.
Her journey in this profession started in 2014 but her love for photography goes way back, inspired by her dad! Her galleries are just magical moments, filled with love, laughter, and emotions.
Kriti expertise in both Outdoor and Indoor lifestyle photography. There is always an attempt to show the feel of the moment, capturing souls, and not just a picture.
If you'd like to contact Kriti, here's her Instagram.
Durga Chincholi (Snuggle Diaries)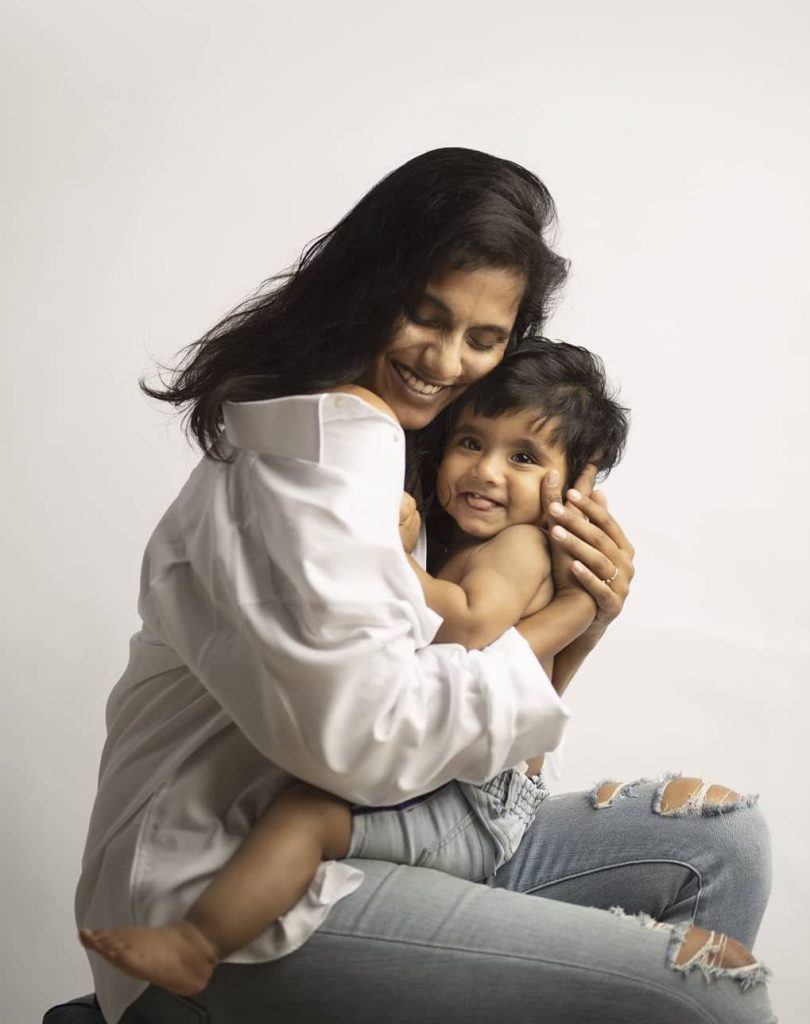 Capt Durga Chincholi ( Retd ) is an Ex-Army Officer turned full-time photographer. Certified in Newborn and Maternity Photography by Varun Patel, Swati Kode, and Aleksey Dovgulya.
She started her business 'Snuggle Diaries' in 2019 with setting up in Secunderabad, Hyderabad, Bangalore, and Jodhpur, specializing in newborn, maternity and kids portraiture.
Being a new mom, she realized how important it was to capture those delicate phases, As they grow up in no time. Simple and minimalist is the style where a kid's emotions are focused on.
If you'd like to contact Druga, here's her Instagram.