If you're into retail therapy, an ardent fan of awesome deals and discounts, or simply on the lookout for some fabulous last-minute gifts at great prices, the annual Photojaanic Black Friday & Cyber Monday sale in India is made just for you!
With amazing Black Friday offers and Cyber Monday deals on the best photo decor products and photo prints, you're in for a treat.
No idea what Black Friday or Cyber Monday is about? Let's get you up to speed with the basics
What is Black Friday?
Black Friday is a shopping event that originated in the USA but is now one of the most-awaited and most-widely celebrated retail events across the globe. Now synonymous with the year's greatest deals, best sale and revenues, extremely satisfied customers, and lots of shopping bags worth of happiness, retailers and customers look forward to this time of the year.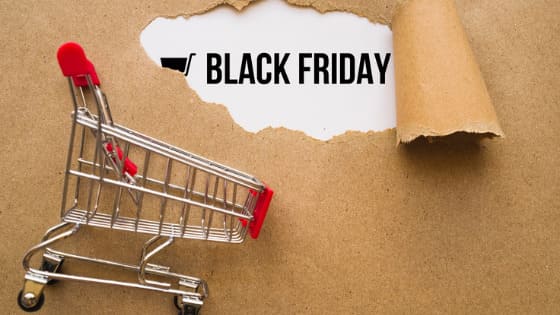 When is Black Friday?
Black Friday falls on the Friday after Thanksgiving – one of the major traditional festivals in the USA which always takes place on the fourth Thursday of November.
While the term 'black' may have a negative connotation in popular culture, Black Friday in contrast is quite a happy event. The 'Black' in its name owes itself to, according to the popular theories, either the headache-inducing chaos that the Black Friday sales created for the police (they are the ones who began referring to it as such) or the fact that black signifies profits (as opposed to the use of red ink) in the traditional book entries.
How Did the Black Friday Deals Begin?
Dating back all the way to the 1960s, 'Black Friday' deals and offers, before it was even known as such, essentially began as a way to attract early holiday-shoppers who were out to prepare for the next big festival – Christmas.
The reason it was timed this way was the fact that a lot of Americans used to end up calling in sick on the day after Thanksgiving, in order to indulge themselves with a long weekend, and they would invariably always end up going on a shopping spree.
The outcome of this love for shopping?
Black Friday became the unofficial (as well as an official holiday, for many) first day of the holidays and, over the years, turned into the grandest shopping festival in the world!
Where is Black Friday Celebrated?
It is estimated that nearly 60% of the world's countries celebrate the Black Friday shopping holiday in some form or the other. From local stores to e-commerce sites offering Black Friday deals and offers, the Black Friday sale is no longer an American event, but a global one.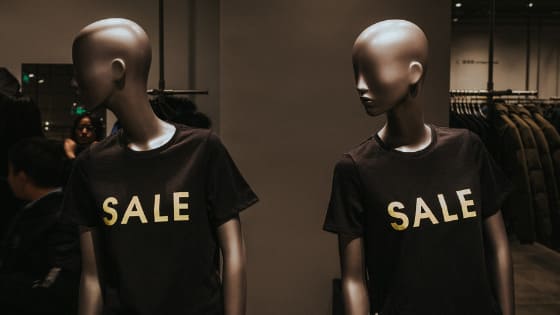 Are Black Friday Sales in India Popular?
If India is known for its love for two things – it would be our love for discounts and festivals. While Black Friday may have begun as an American festival in connection to Thanksgiving (a non-Indian holiday), the Black Friday spirit definitely resonates with our own.
According to Finder last year, the majority of the Indian adults surveyed had planned to shop on Black Friday. While the pandemic may make shopping a difficult experience in person this year, e-commerce is here to the rescue!
There may already be Dussehra and Diwali offers around this time of the year, but just like Indian customers could never shy away from great deals, as Indian retailers, we could never really have too many reasons to partake in the festive cheer by showing our patrons some love with some generous Black Friday deals and offers.
Black Friday vs Cyber Monday: Let's Compare
If you can't tell the difference between the two, don't worry, you're not the first!
The two events are in such close proximity and tend to appear in promotions together to such an extent that the lines tend to get blurred.
What is Cyber Monday?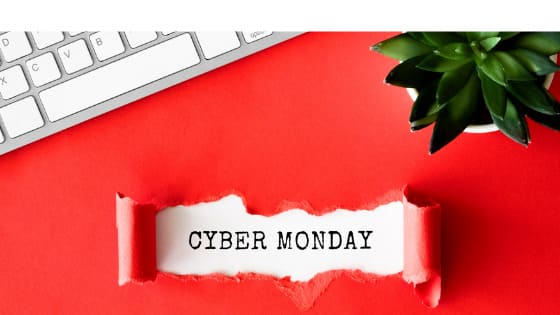 While Black Friday is essentially a way to encourage offline shoppers, Cyber Monday deals, as its name reveals, were created for online shopping enthusiasts.
The Monday after the Black Friday weekend, the Cyber Monday date this year will be the 30th of November.
Cyber Monday, interestingly enough, was a term coined in 2005 by the National Retail Federation (NRF) to denote the trend observed in the spike of sales online on the Monday following the Thanksgiving weekend. What started as a mere observation, quickly turned into a retail event with tons of e-commerce sites offering Cyber Monday sales.
How Long Do Cyber Monday Deals Last?
Cyber Monday was traditionally limited to the Monday after Thanksgiving. Today, Cyber Monday spills over the entire weekend preceding it, and is usually referred to as the Cyber weekend.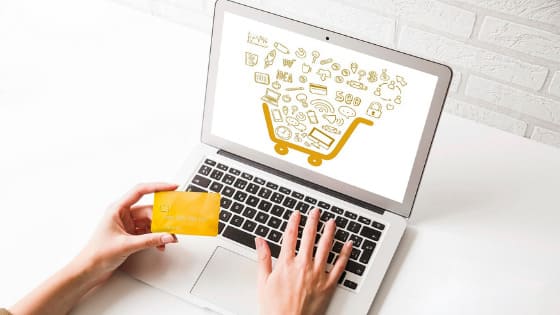 At Photojaanic our annual Black Friday and Cyber Monday sales go on till the 30th of November this year!
What Black Friday/Cyber Monday Deals Do Photojaanic Have?
From wall and home decor to merchandise and photo books, we've got some amazing offers and discounts on some of our best products.
Whether it's for your office desk. a practical yet personalized gift for your super-organized friend, or a custom corporate gift for your hardworking team, calendars can never be outdated!
a. Get Yourself Pretty 50% Off on Our desktop and wall calendars on your 1st Order.
b. Grab Our poster calendars at Literally Half the Price on a Quantity of Two or More!
Love scrapbooking and keeping a photo log of all your favorite memories?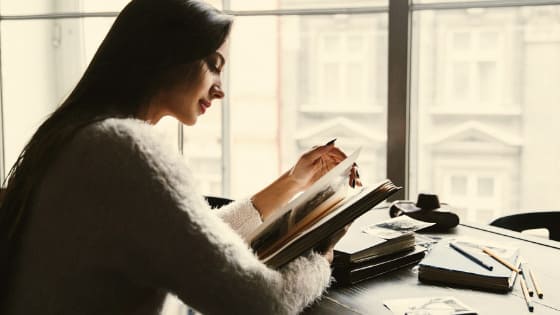 At Photojaanic, you can custom-make photo books to fit your design tastes. All you have to do is select your photos, choose a design template, and create your very own professional-looking customized photo book.
With our app, quickly turning those photos lying around your phone into a beautiful keepsake to flip through is so easy!
What's our Black Friday deal on photo books?
Get a 30% Discount on All Hardcover, Softcover, and Premium Albums
Need tips on making yourself a photo album?
Black Friday Deals on Decor
If you'd love to capitalize on our Black Friday sale, our decor products are a must-have.
Whether it's photo frames, mounted prints, beautiful canvas prints, or quirky wall-hanging posters, the range of products with delicious deals are practically endless.
a. What are our Black Friday and Cyber Monday deals?
b. Make the Most of Our 45% Discount on Our 12×16 Collage Posters!
c. Get Yourself a Wall-Hanging Posters at a Special Price of Just 299 INR.
d. Grab a Set of Two or More Wall Photo Frames at a 30% Discount.
e. Our Mounted Prints, Canvas Prints (Including the Premium Ones!) Come at a Discount of 25% in All Sizes
f. Order Our Table Photo Frames at 30% off.
Grab Gifts at Great Prices
Both quirky and creative, our photo magnets and playing cards are fun gift ideas for your loved ones and can also make for some really cool merchandise for your entire team.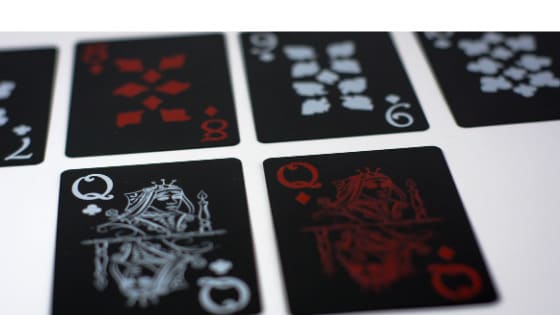 a. Get 2 Magnets at the Price of One!
b. Grab a Set of 2 Playing Cards With a 30% Discount.
Great for DIY wall decor, scrapbooks, and more, these little prints can create the grandest projects! Don't miss out on these fun ideas for scrapbooking, and retro print projects.
What do prints cost during the Black Friday sale?
a. Get a 25% Discount on 80 or More Square Prints
b. Grab 2 Sets of Retro Prints With a 30% Discount
c. Our Photo Strips Can Be Printed at a 35% Discount
d. More Is Less! Get 20% Off on a Quantity of 80 and 30% Off on a Quantity of 240 Prints (4×6, 5×7, 4×4, 2.4×2.4)
e. Buy 5 or More 8×8 and 8×12 Prints and Get 25% Off
Flat 20 % Off on Flat Cards
Put your skills on paper in a fun and creative manner.
Check out these creative ideas for stunning business cards that won't go unnoticed.
Get yourself a 20% off on sets of 8 flat cards!
Snag the Deal of Free Shipping
The coolest bit?
Take advantage of free shipping on all your orders worth 499 INR and more!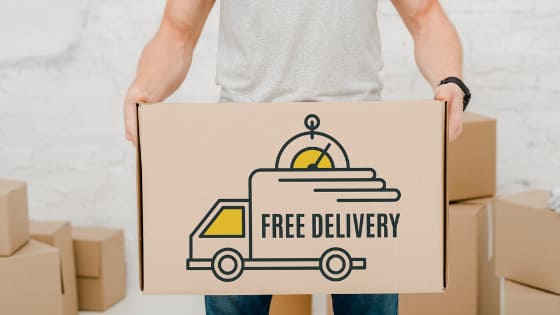 Wrapping It Up
Now that you're all set to make the most of this Black Friday sale in India, get designing, and make the most of our Black Friday and Cyber Monday deals!
Happy shopping!