We all love getting birthday cards, and usually, it's the DIY birthday cards that we'll always remember. These are the best ones to create birthday card with photo so that are much more special than the store-bought cards.
How to make birthday cards?
Do you have friends or family members whose birthdays are coming up soon?
Birthday card ideas for a friend who is close to you?
For them, why not create birthday cards that are truly personal and remarkable? It's simple, quick, and easy, with results that will make them smile and make them feel special with best birthday wishes to remember for life.
DIY Birthday Card Ideas
Before we start, let's have a look at some innovative birthday cards ideas, and designs to help you get started. All of these are customized from the templates available at Photojaanic.
Colorful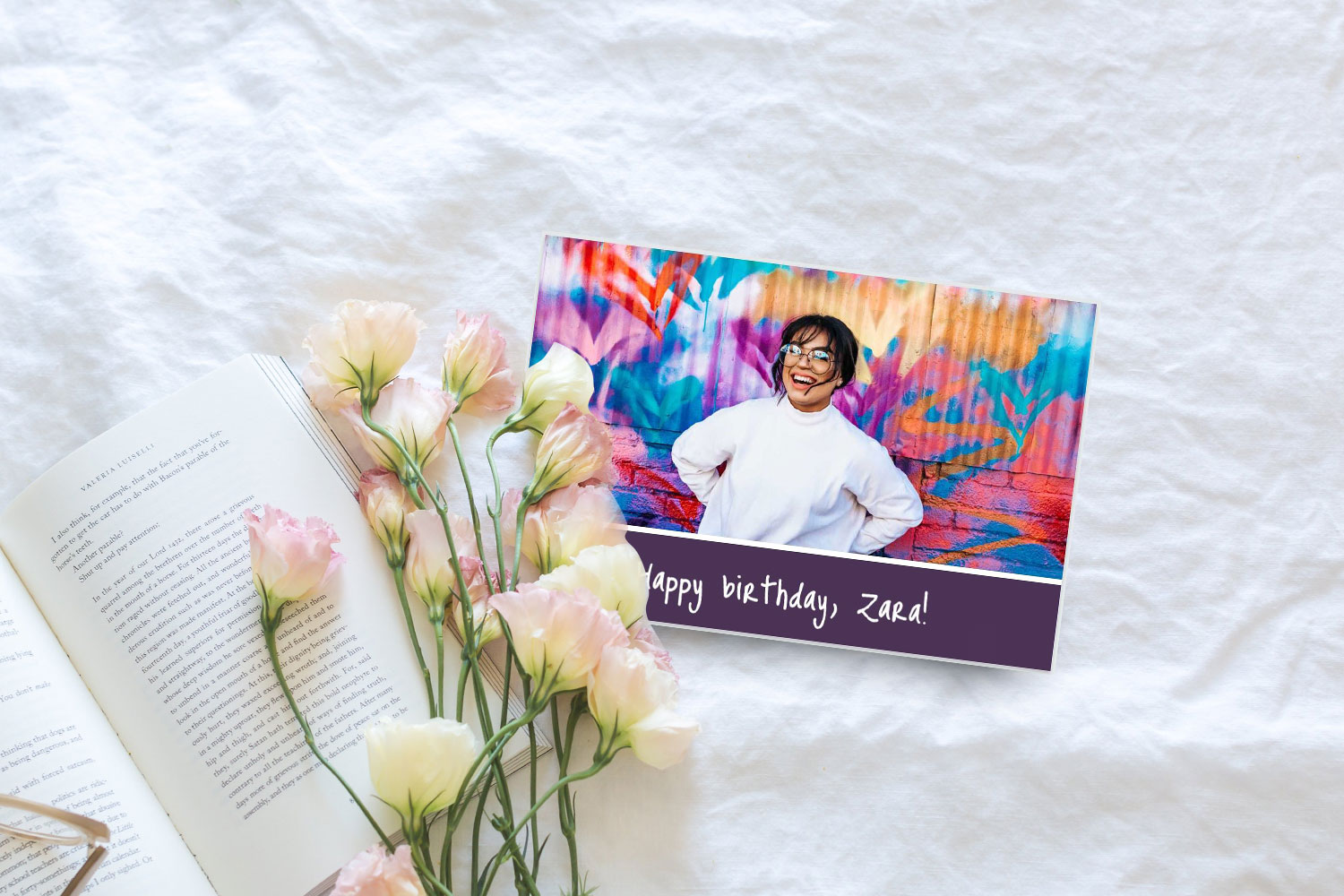 Colors can really transform a simple card into something eye-catching. If you have a color photo of the birthday girl/boy to use as the cover, this is the perfect choice for you. Since the photo is already full of colors, you don't need to add many details to the card.
Photo collage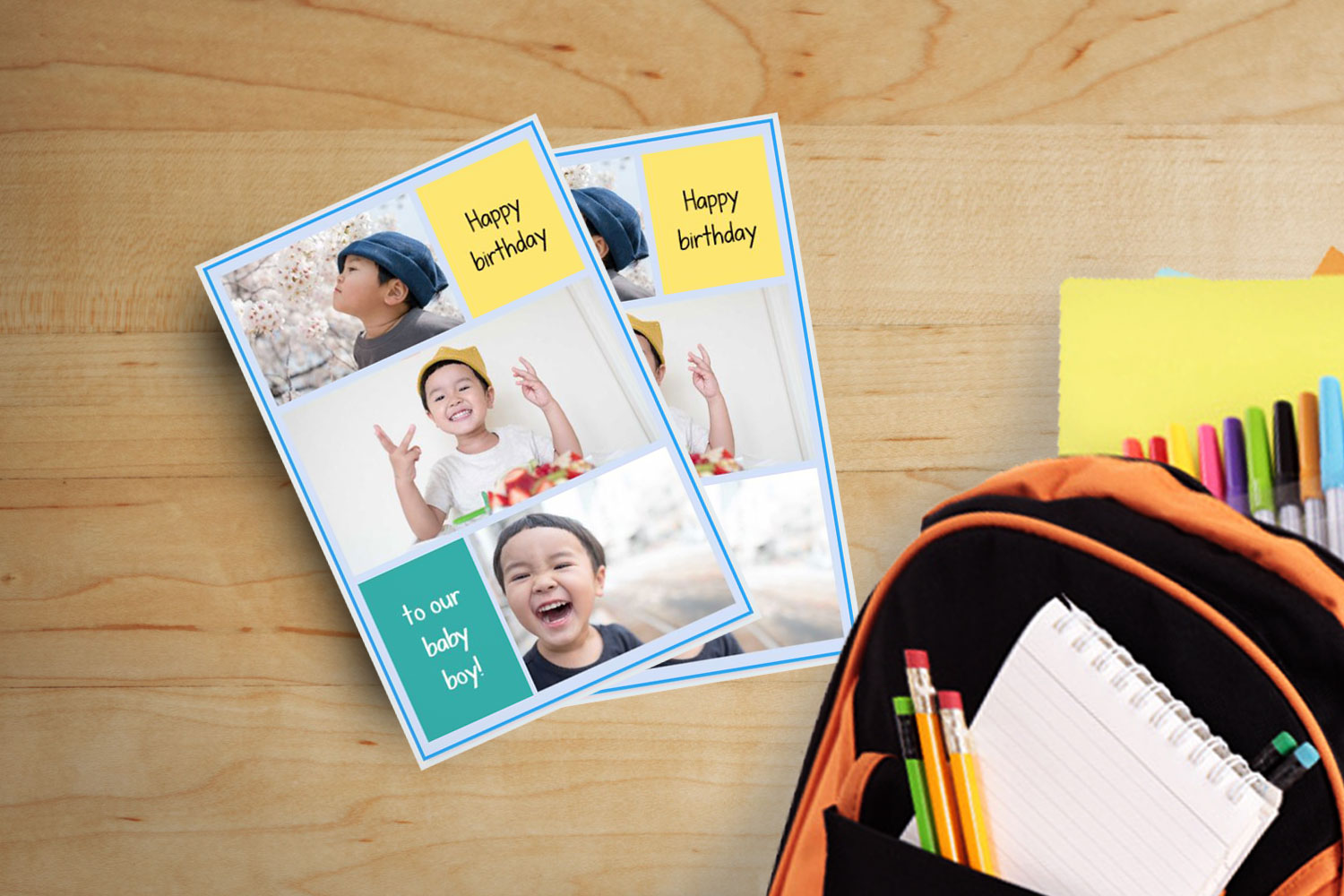 The option for the birthday card ideas on the front cover is not limited to just using 1 photo. You can create a collage with a few photos and messages.
Creating a handmade photo collage ideas will give you an idea of choosing images and grouping them together.
Simple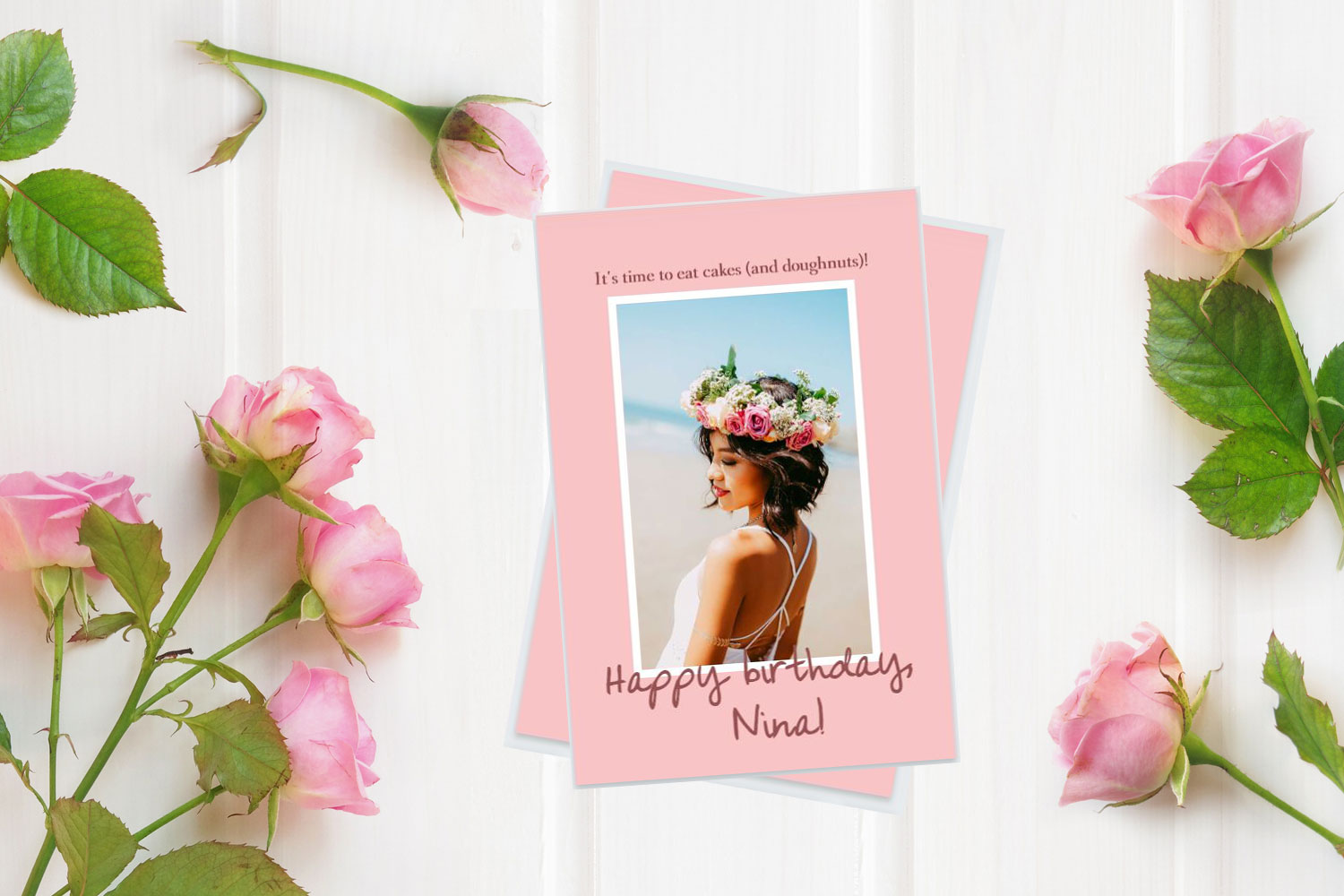 Sometimes, less is more. If you're looking for simple birthday cards designs that are not boring, you can play with their favorite color and a playful photo. Quick and easy, with a satisfying result.
Elegant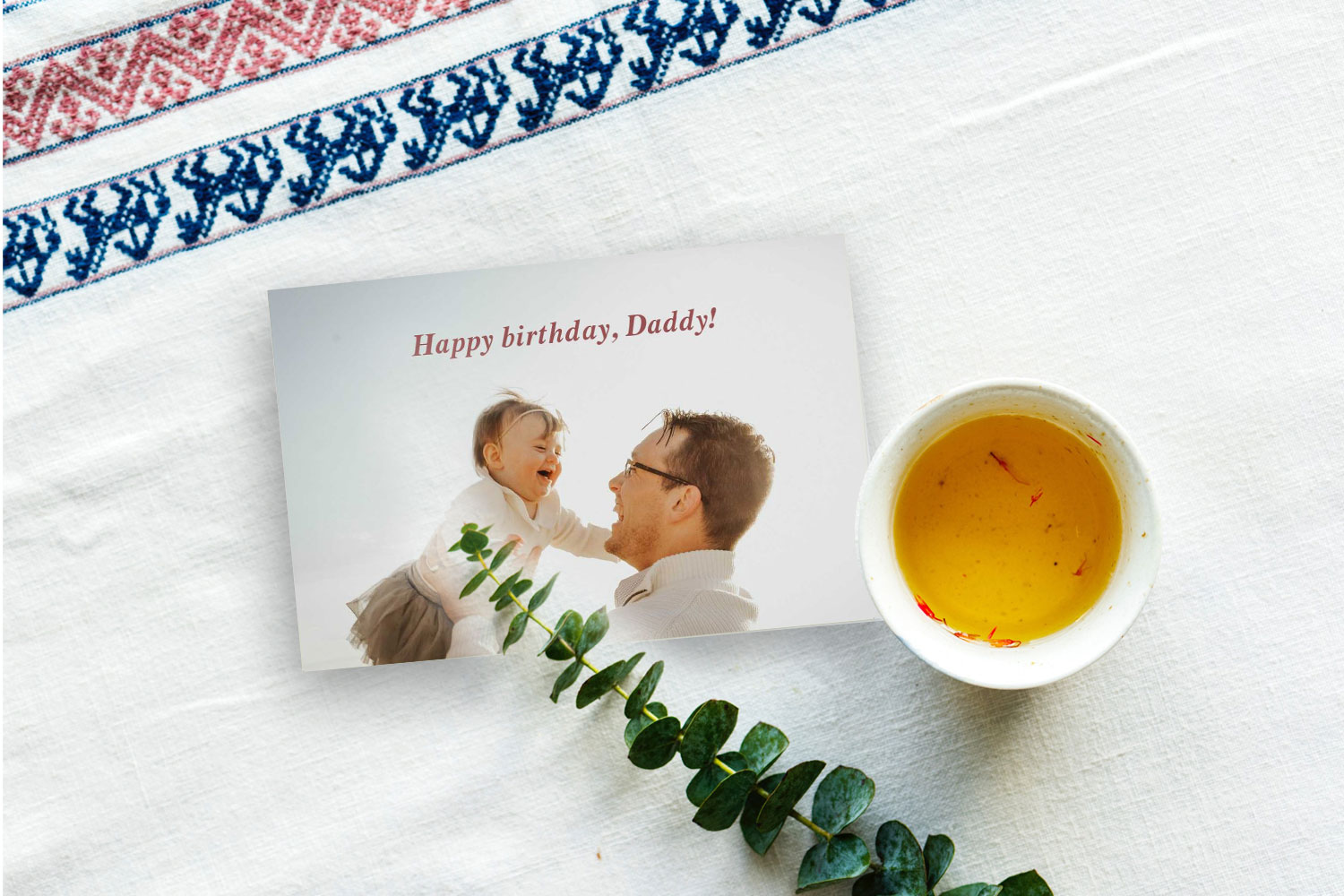 For someone with a minimalist and sophisticated style, this is the card design you're looking for. Clean and elegant, this style is also perfect for someone who loves a timeless style.
Choose a photo with a clean background and use a classic font to create an elegant design.
Rustic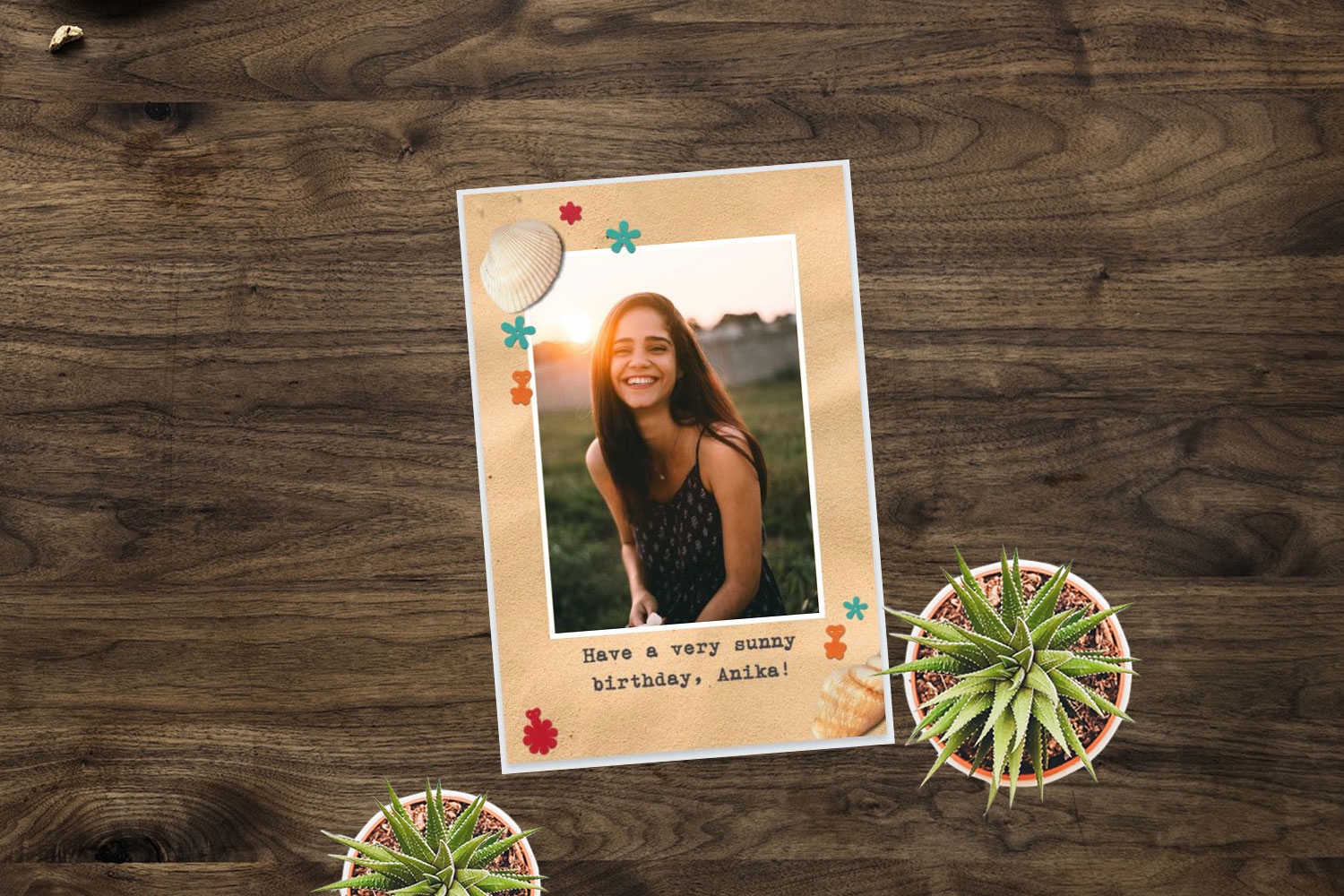 A design with nature-inspired elements is perfect for outdoorsy people. How to make it rustic? The key is using earth colors. You can also use a brown paper or wood texture background, and add nature elements with clipart (we added seashells clipart for this card).
Create a simple birthday decoration ideas which will make the best birthday celebration.
There are a lot more birthday cards designs you can create by tweaking the available templates. Be unique and create something extraordinary! These birthday card ideas will come in handy while making one.
---
How to make a beautiful DIY birthday card with Photojaanic
One of the advantages of making DIY birthday cards is you can really customize it with your creative handmade birthday card ideas. You can put your personal jokes, favorite photos, or something else that's especially shared between you and the recipient.
Creating DIY birthday cards can be complicated and time-consuming, and we want to change that for you. With Photojaanic, you can create birthday cards designs easily. There are many templates available to use, which you can tweak however you like.
Here's the easy step-by-step guide for creating personalized birthday cards in just a few minutes.
1. Choose the template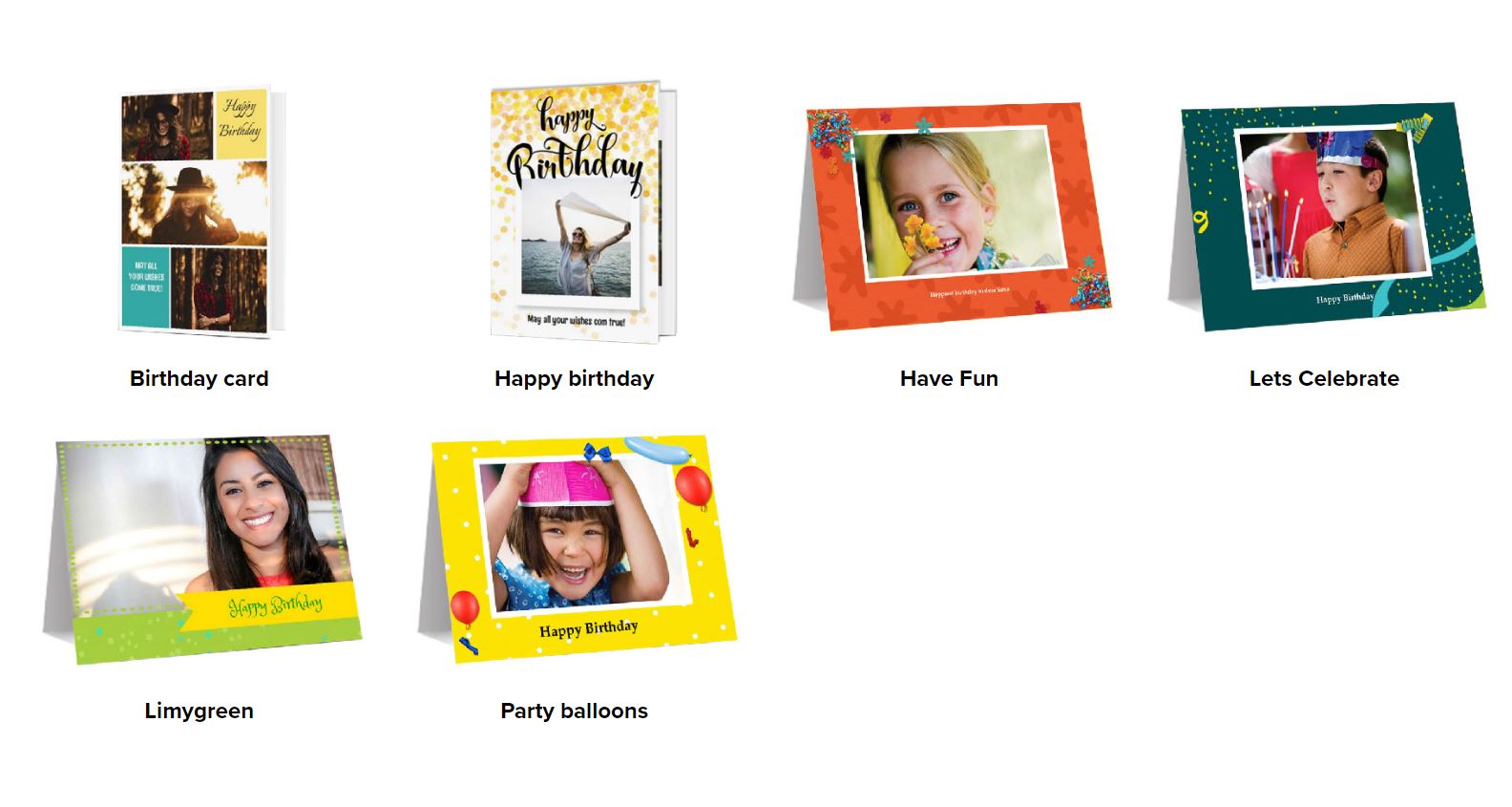 You can select from the list of photo cards by choosing the theme that suits the style you're after. Cheerful, elegant, glamorous, or something else?
Choose the best birthday party themes that can be customized later, so you can change the background and font, or add a filter, clipart, etc.
In this step, you can choose the size and format of the card (portrait or landscape).
2. Upload the photo(s)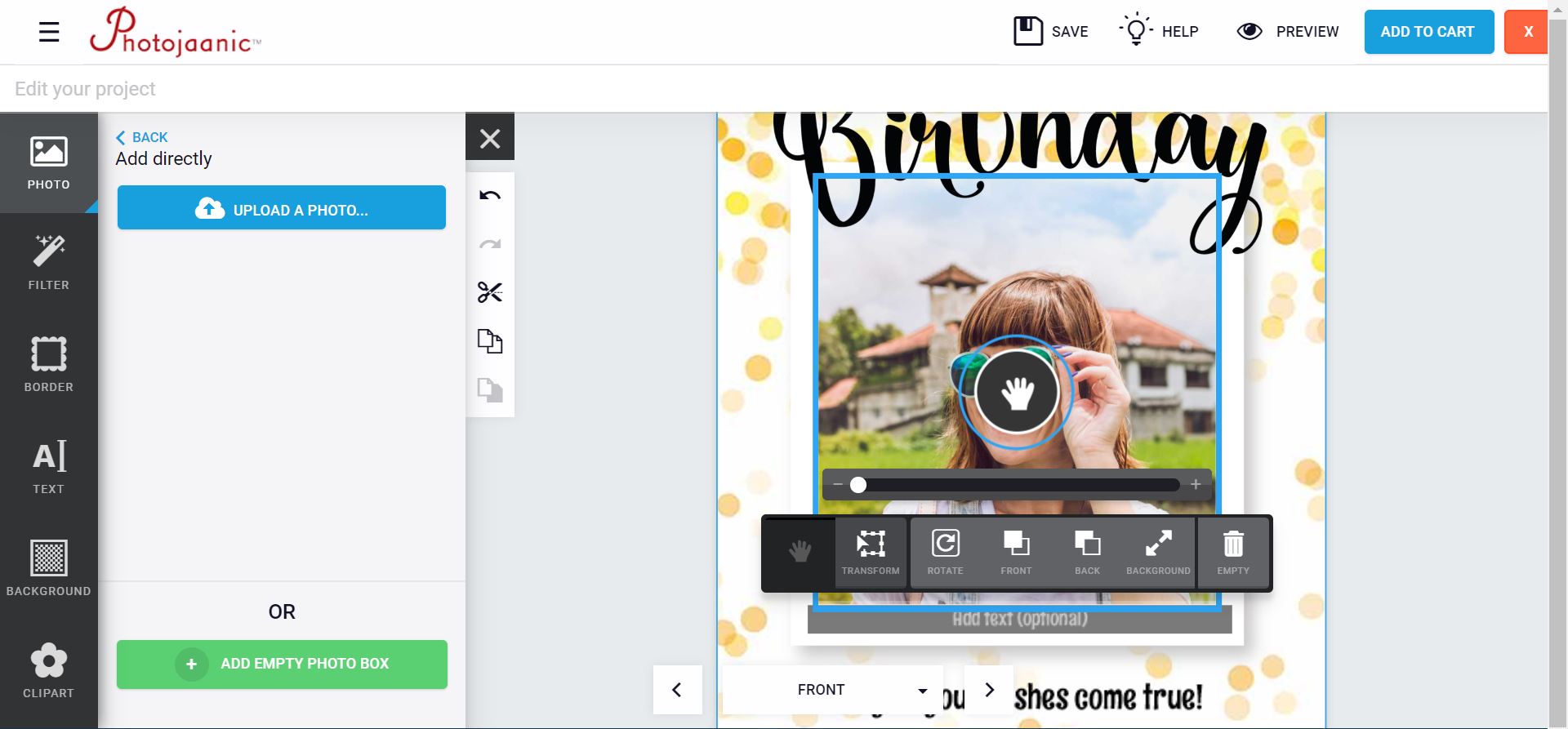 Choose and upload the photos for the front cover and the inside of the card to make your best birthday cards photos.
3. Write your message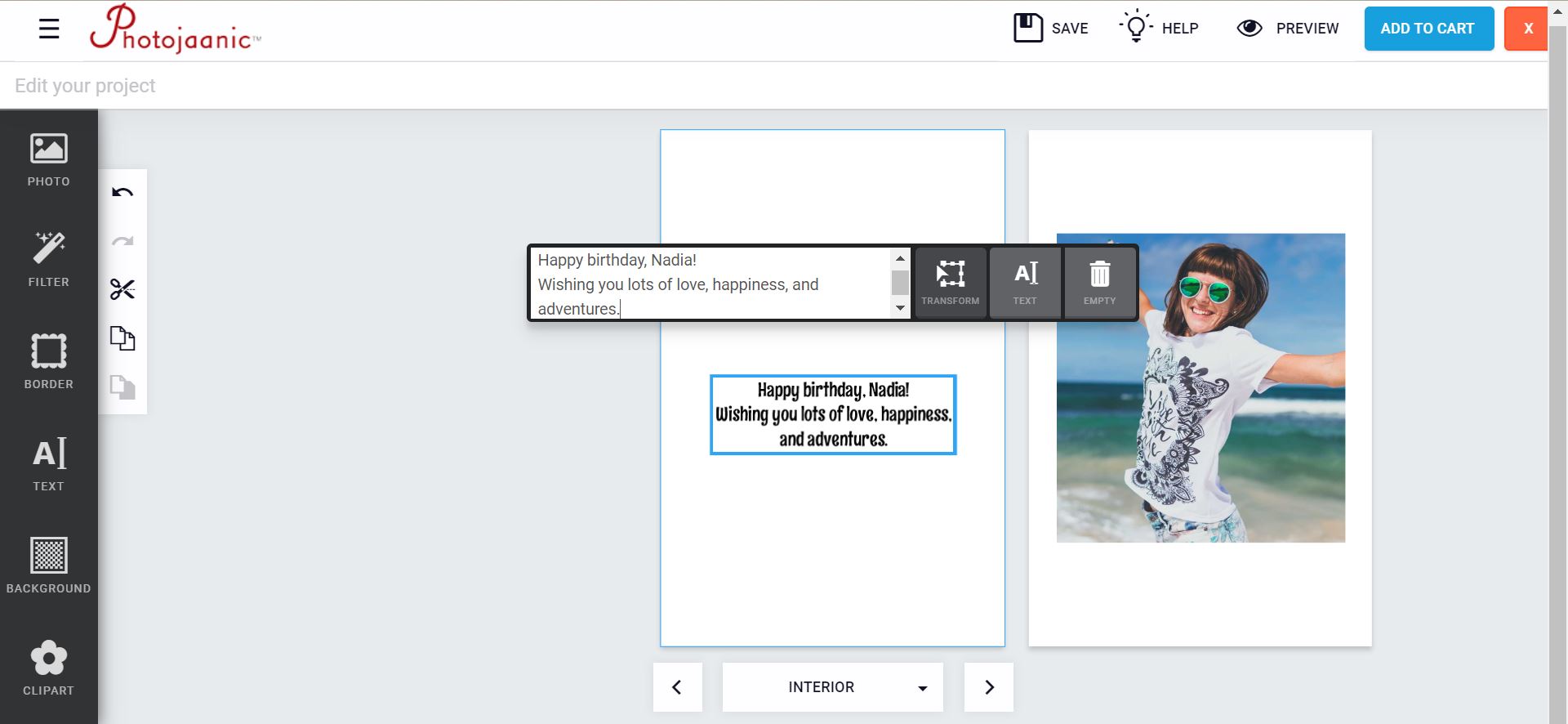 The front cover of the card has a default greeting that you can use, but feel free to change it to make it even more personal!
Inside the card, you can write your own birthday wishes, quotes, or even a funny limerick if the birthday boy/girl loves a bit of a laugh.
You can check these birthday wish ideas if you don't know what to write.
Tip: Want to showcase more photos? Create an innovative birthday album maker online and customize it the way you want.
4. Customize it
Now, this is the fun part! Be as creative as you can, and play with the background, font, and other features to create a one-in-a-million birthday card for your loved one.
And that's it!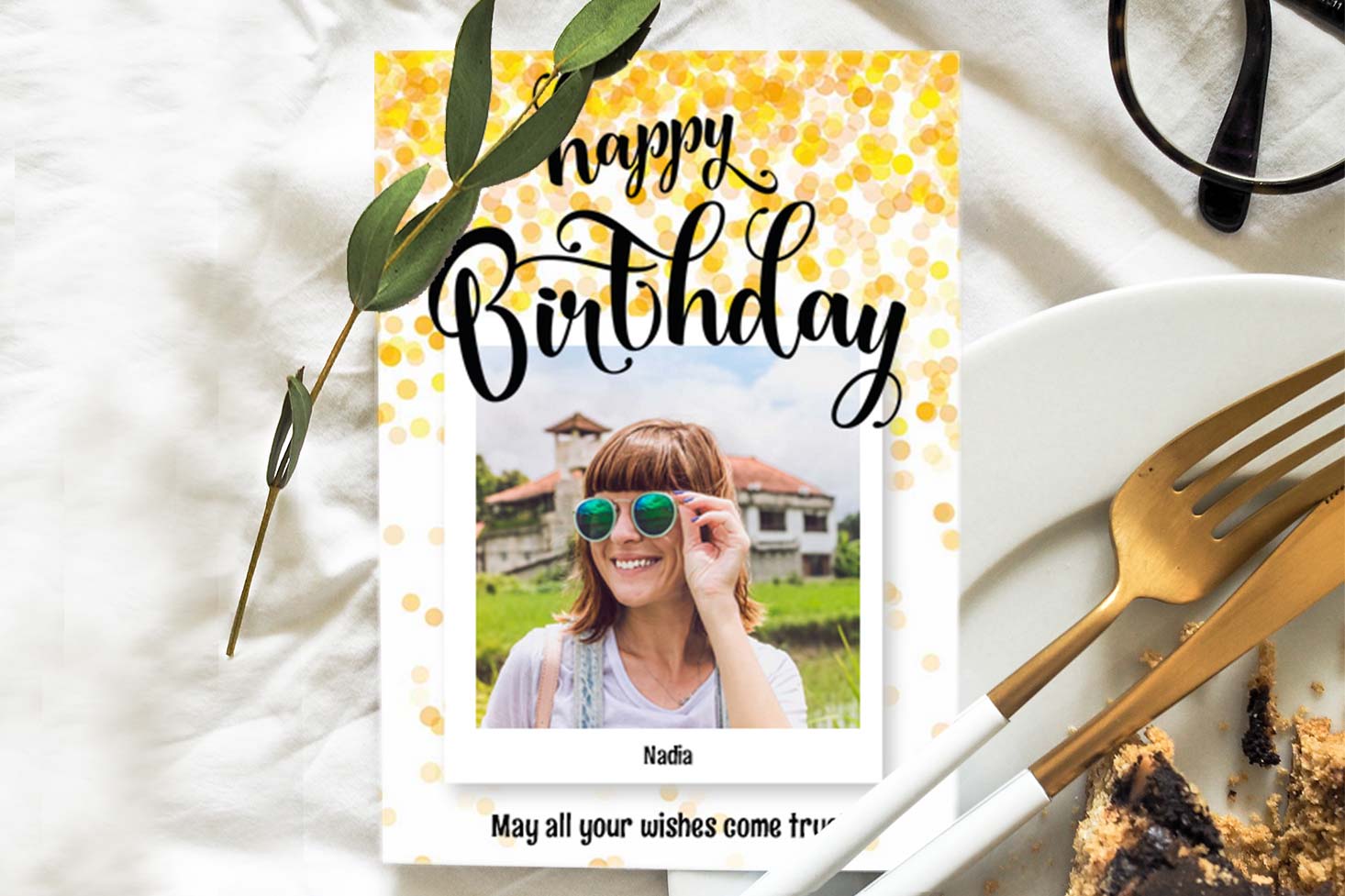 ---
 A few tips to create birthday card with photo
Make a card that they will like – you can choose their favorite photo, use their favorite color, or create a design that suits their style.
Share something personal between the two of you – an inside joke, a quote, or remembrance of funny statements made by him or her.
A birthday card with photo – this is the best where photos of you both will make a lasting impression.
Images of handmade birthday cards- Collect the best images and DIY for creating the best handmade cards.
Make your very own DIY birthday card ideas and share your ideas which are created from Photojaanic.