It's the most wonderful time of the year!
But with that, the panic slowly starts to set in; what to get your loved ones for this Christmas?
DIY Christmas Gift Ideas
We firmly believe that personalised Christmas gifts are the best presents, as they show how much you care. Contrary to popular opinion, personalised gifts don't have to be complicated and time-consuming. These gifts can be fun and easy to make, and the results will be something special and valuable your loved ones will treasure forever.
To help you gear up for Christmas, we've compiled a list of simple personalised Christmas gift ideas for friends, all of which can be personalised to suit their tastes and style.
Photobook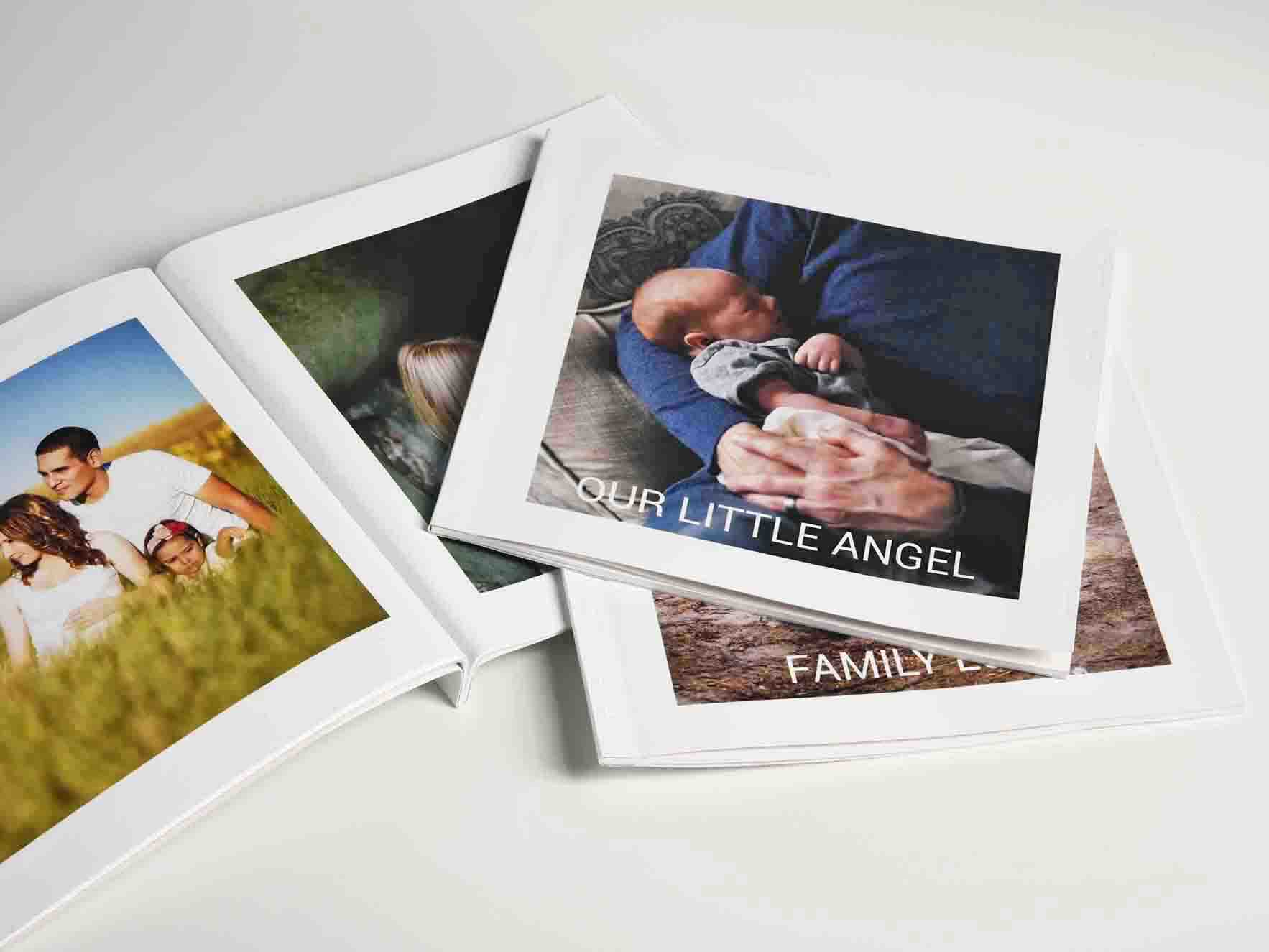 Photo books are one of the best DIY custom Christmas gift ideas for her (girlfriend, wife, mother, or any woman that is close to you). Many people have too many photos saved on their digital devices, but nothing beyond that.
Well, this time, how about you surprise them by collecting the photos you know they like the most, and making them into a beautiful photo book? A photo book is such a thoughtful gift that will let the recipient know you care about them, as you take the time to collect their memories and present them to them.
Take photos from everyday life, or special occasions such as holidays or important events, and watch their reaction as they unwrap the gift and look through the pages.
Tip: if you don't know which photos to choose, take a look at these themed photo album ideas (including photo albums for travel, wedding, special occasions, and daily life!).
This gift is perfect for: Mothers, spouses/partners, siblings, close friends. You can also consider buying or doing yourself a scrapbook.
Canvas Print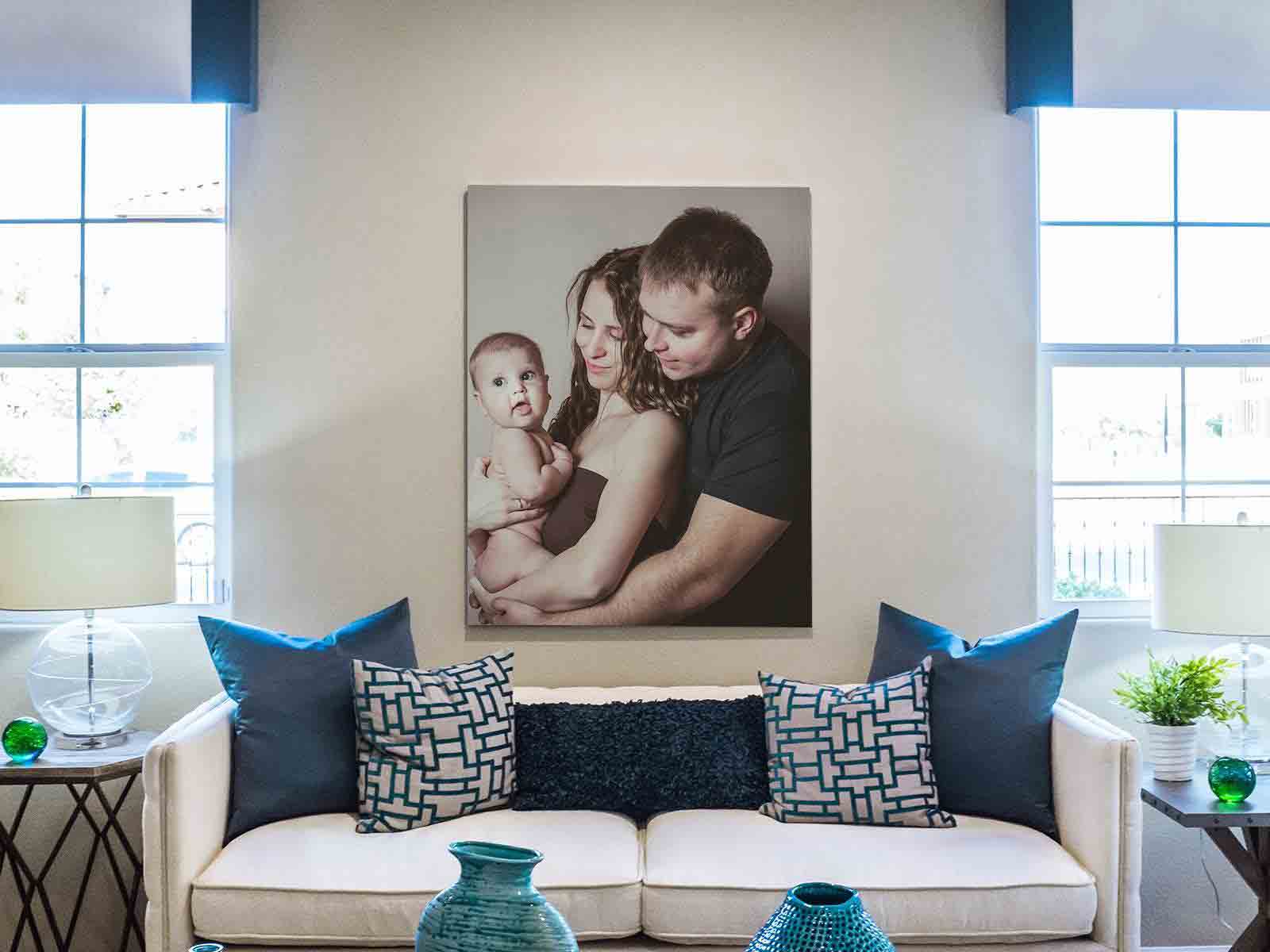 Ah, canvas prints. It's a go-to gift that is beautiful as much as it is versatile, and it makes for a beautiful wall art gift. The great thing about a canvas print is, you can give it to pretty much anyone, and it would still be a well-loved Christmas photo gift as long as you know what to put on it. Here are some ideas on what to put on the canvas print, depending on who you want to give it to:
For a family member: Family portrait, a shot of family candid moments;
For a shutterbug: One of the best photos they've clicked;
For a traveler: Their favourite travel shot;
For an artist: Their artwork;
For a poet: Their favourite quotes or lyrics.
If you're looking for an alternative, other wall art such as mounted prints or collage posters would also be great Christmas photo gift ideas.
This gift is perfect for avid interior fans, artists, shutterbugs, travelers, parents.
Photo Calendar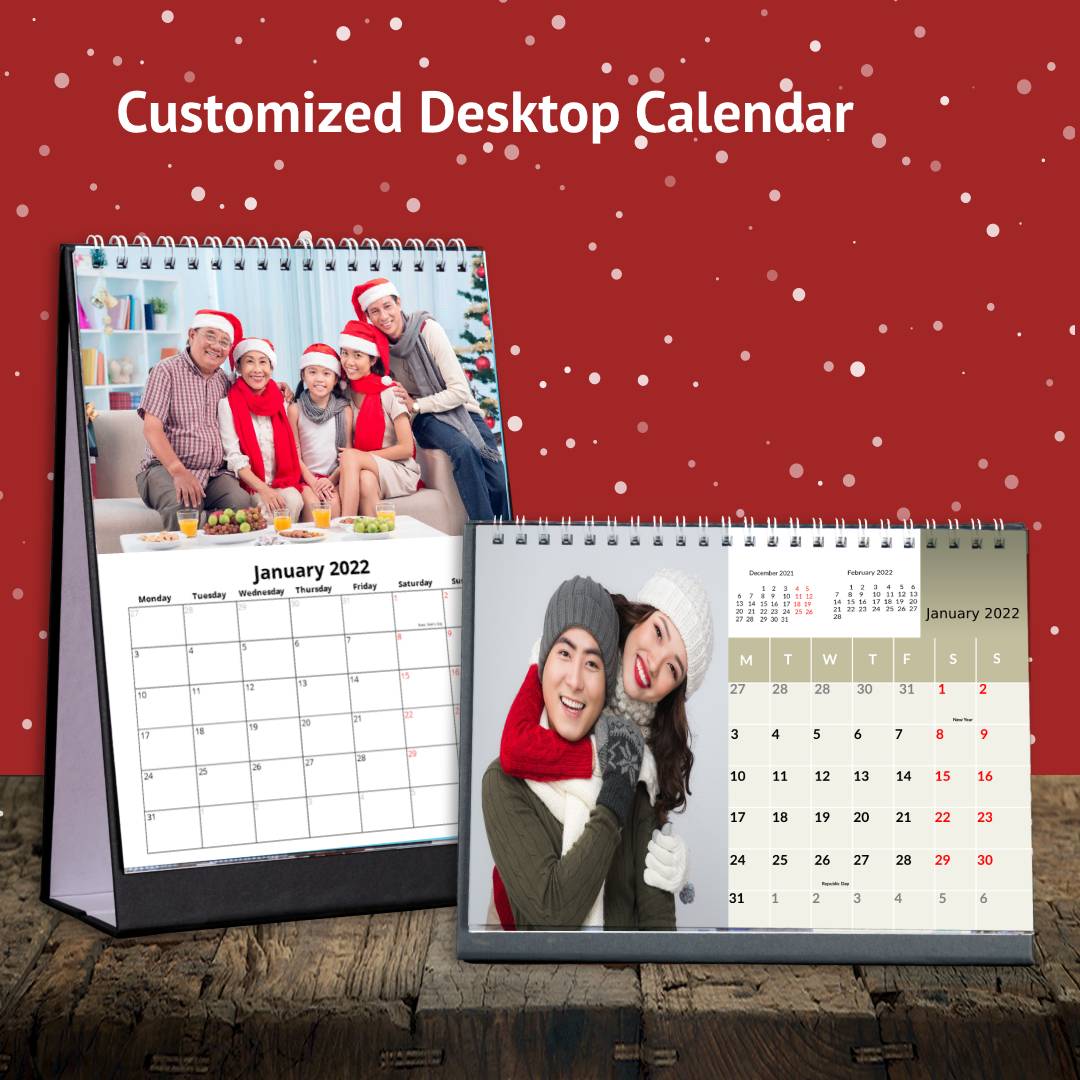 With the year coming to a close, now is the perfect time for calendar gifts. While a generic calendar might seem too impersonal and ordinary, a calendar full of milestones and important moments is nothing like that.
With a personalised calendar, not only do you get to choose the photos that you know will bring smiles to the recipient, it also allows you to note down any upcoming celebrations in the year.
Reminders of birthdays, anniversaries and other occasions will surely be useful and much appreciated.
This gift is perfect for Close friends and family.
Personalized Mug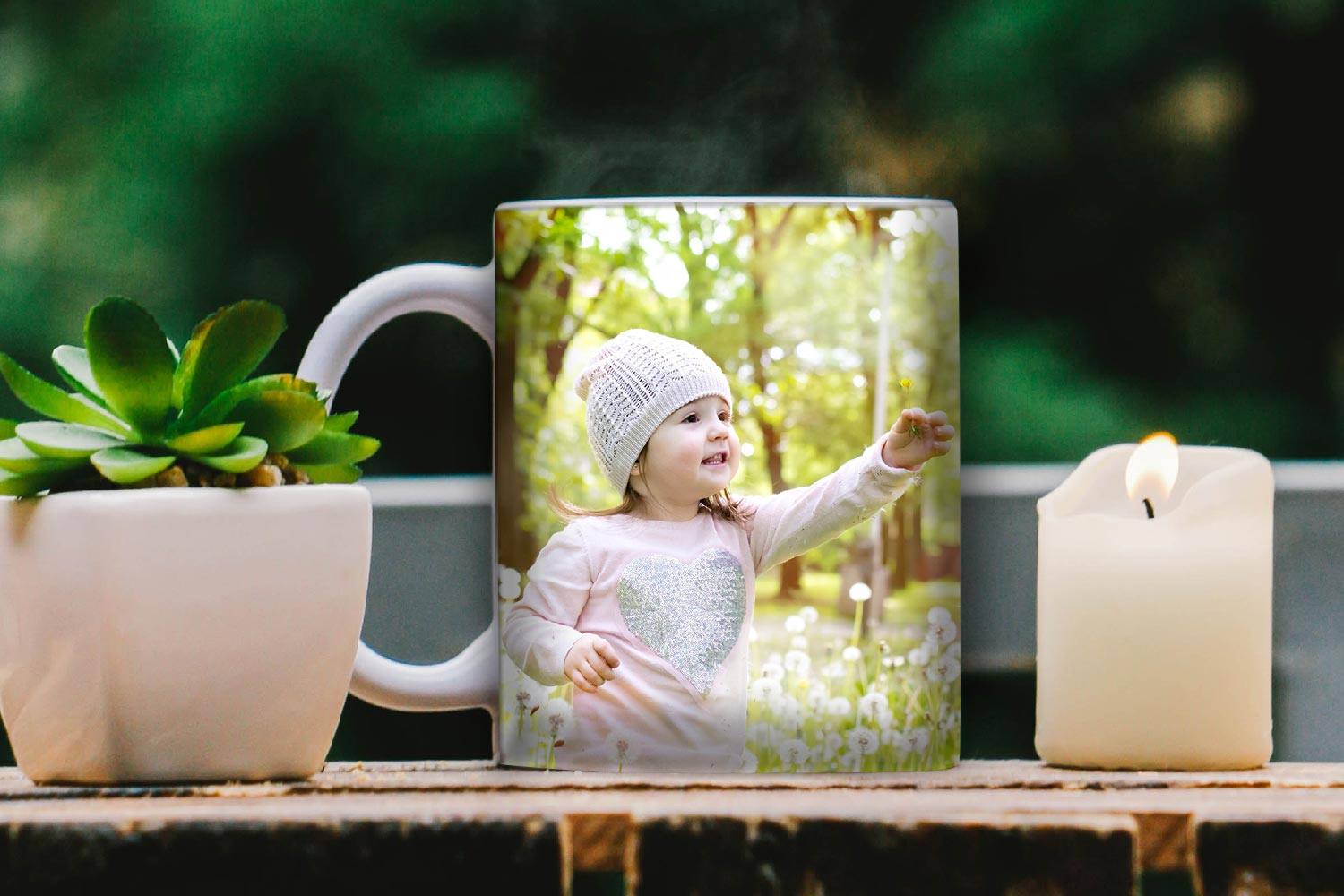 This is a very simple personalised Christmas gift that can be transformed into something unique and meaningful. You can personalise the mug with their favorite quotes, photos, or even your creations like illustrations and designs.
If you're helping your kids to gift their grandparents, you can use their drawing or art to put onto the mug. Pair the mug with a pack of their favorite coffee/tea, and this would be the perfect combo to start their day with.
P.S. You can also make a couple of mugs! This is also one of the best Christmas photo gift ideas for him and her that can be cute.
This gift is perfect for Coffee/tea drinkers.
Playing Cards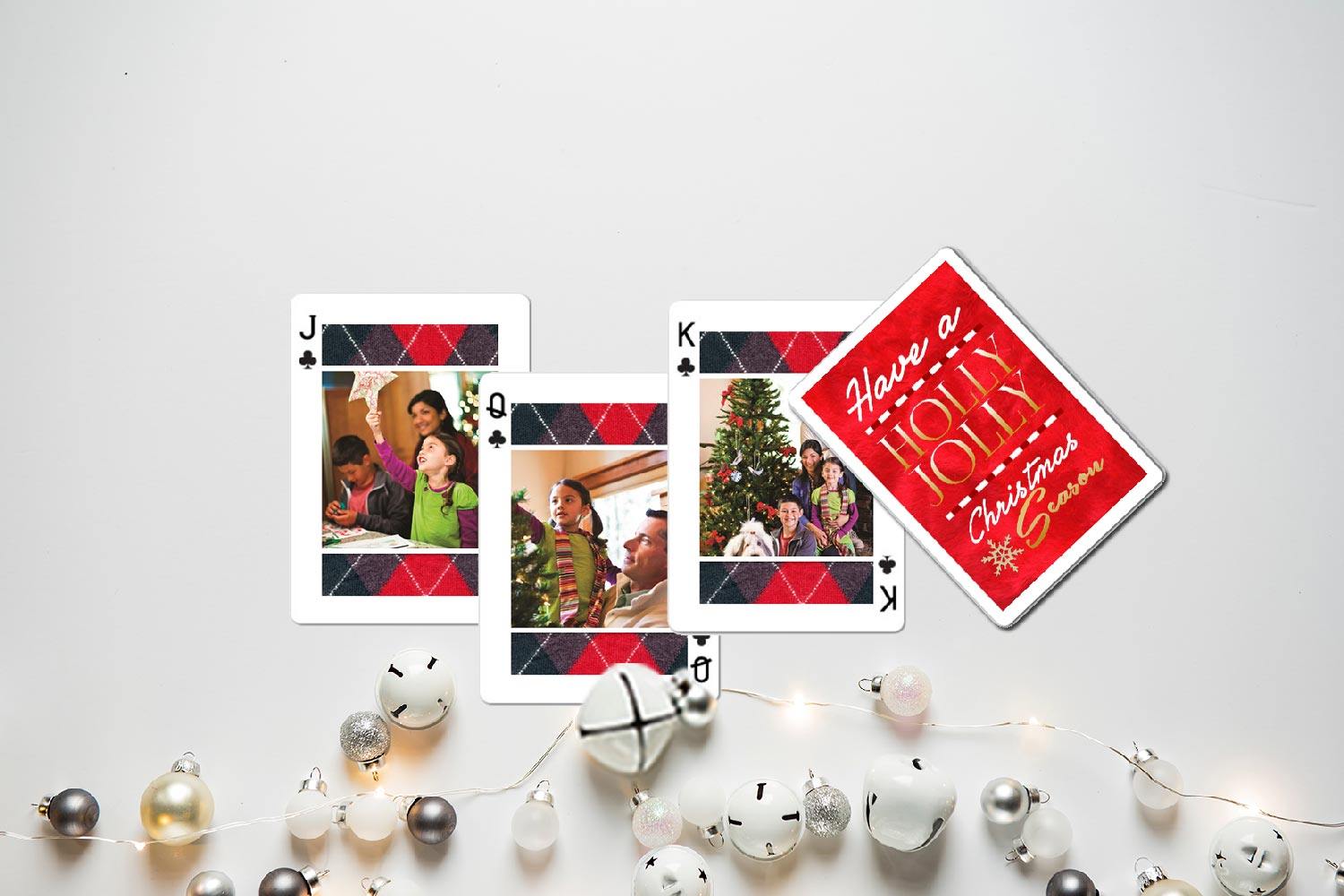 There's no better gift than spending time together with your family and loved ones, and for some downtime, how about a deck of cards as a gift?
It would be something that the whole family can enjoy together while enjoying the holidays. As you can personalise them, the card games with the family would be much more fun as they get to see their faces replacing Jacks, Queens, and Kings.
This gift is perfect for stocking fillers for close friends and family.
Christmas Cards
Last but not least, Christmas cards! No Christmas gift would be complete without a Christmas card to write your message on. Create Christmas cards with your photos to make them unique. Personalised Christmas cards and gifts together would make a lasting impression on the recipients.
---
Choose the Best Christmas Gifts
We hope these personalised Christmas gift ideas can help you pick the best gifts for your friends and family! Let us know which one is your favorite in the comments below!
Now that you have got some inspiration about what to get your loved one for Christmas, you may be curious to find out what makes for the perfect gift for other special occasions? Read our blog with 17 unique gift ideas to get you in the spirit of gift giving.