The holiday season is upon us and we could not be more excited!
As the festive season is all about spending time with family and making memories, this is the best time for everyone to have their photography game on point. Whether you decide to take a DSLR or click photos with your smartphone, it is always a good thing to know exactly what kind of photos you would want to take of your family.
We have created this guide to help you take the perfect photos for the holiday and create some lasting memories for your festive month. Read our best family portrait tips for your next session!
The essential family photo shoot tips
Plan ahead
It's always good to plan ahead, especially when you've got kids involved. The first thing to plan is, of course, the timing. Avoid having photo sessions at nap time. Choose the time when they're still fresh, and preferably after mealtime (a safe option, not only for kids but also for adults!). Keep the session short to avoid boredom, or if you have a large group, prioritize kid's shots first.
When it comes to the location, you can't always choose where the family gathering takes place. In this case, your best bet is to scout good spots in that location (think of well-lit spots, uncluttered background, and preferably a wide space). At the same time, make sure you lay out the different kinds of photos that you want to take, from candid to posed shots.
Lighting matters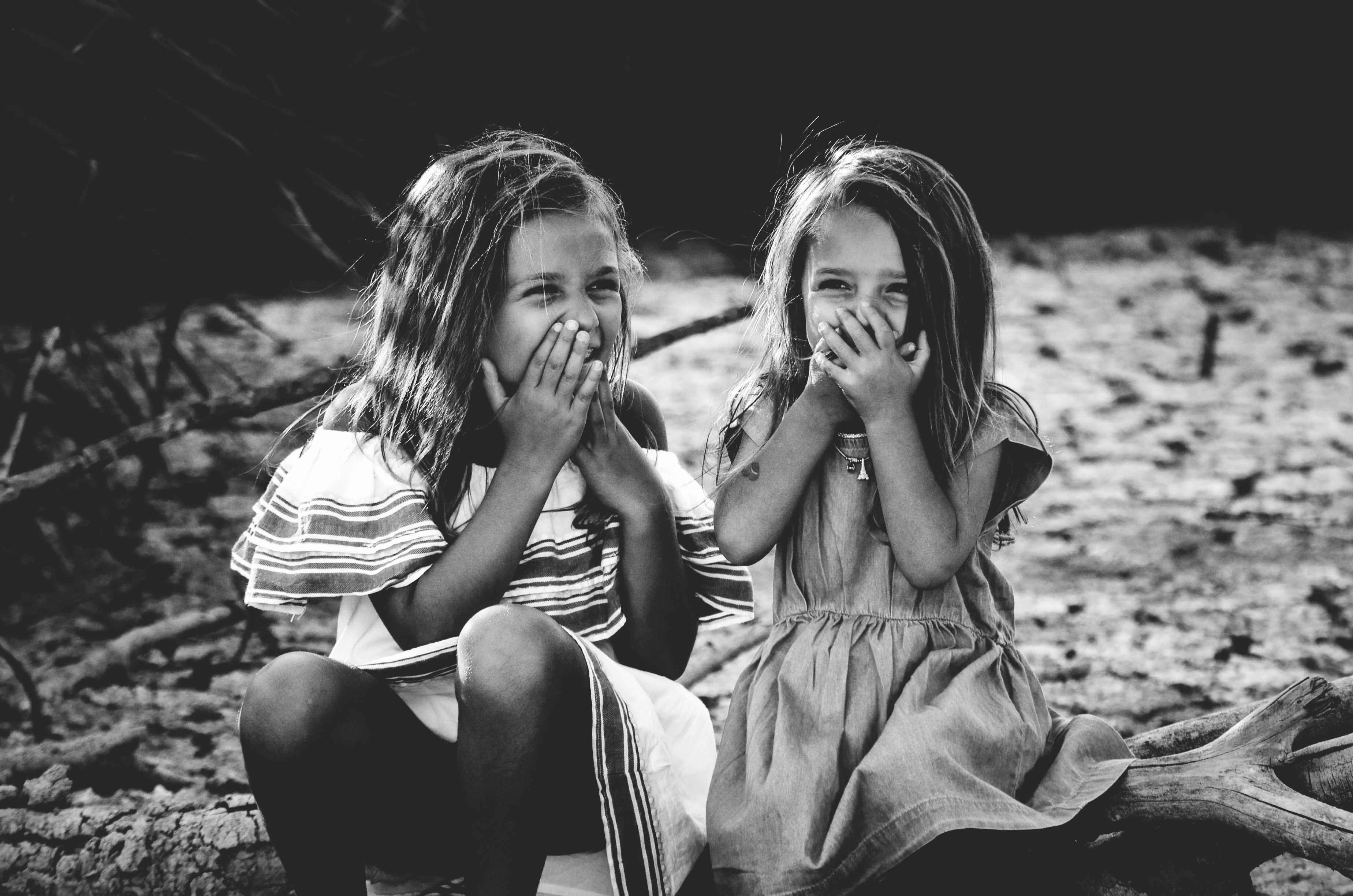 Shooting indoors
Well, these are tricky; but with soft lighting, low exposure, and a whole lot of timing, you can actually try and score some amazing shots inside of families. Always try natural lighting seeping through windows and cracks here and there, and use a calm, pastel background to help bring the focus to the subjects.
You can check these indoor lighting tips for reference.
Shooting outdoors
Daytime photoshoots make for excellent, natural lighting to flow through and give your family a glow of sunlight. Pick a sunny time, when the light is low, with less exposure to the expressions on the faces of the subjects. Get them to huddle together for a photo and let natural light work its magic.
Read: The Natural Light Photography Guide for Beginners
Watch your shutter speed
Blurry images can be a huge blow, but it's avoidable as long as you know the trick.
At the minimum, your shutter speed should always be double your focal length. For example, a 70-200 f/2.8 lens is ideal for a family portrait, as it allows you to pull in a small piece of the background and get clean, non-distracting shots. When you shoot at 200mm, keep your shutter at around 400 (minimum), just to be safe.
Play with the festive lights
A Christmas tree and fairy lights in the background make for beautiful photos of your family. A few years down the line, these photos will show or remind you how beautiful that memory was. So, do not hesitate to be a little bold when experimenting with some beautiful festive hues.
Make it a fun experience
This goes without saying. It doesn't matter whether you have the most hi-tech gadgets with you or a simple smartphone, the secret of good family photos is smiles and laughter. Thus, it's important to know how to make a family photo shoot a fun and interesting experience. Tune-up the personality, crack some jokes, and browse the internet on how to handle babies, screaming toddlers, skulking teenagers, and of course, glares from aunts who wonder why you did not notice them posing for a photo. All this effort will be worth it when you see the results.
---
Capturing heartfelt candid shots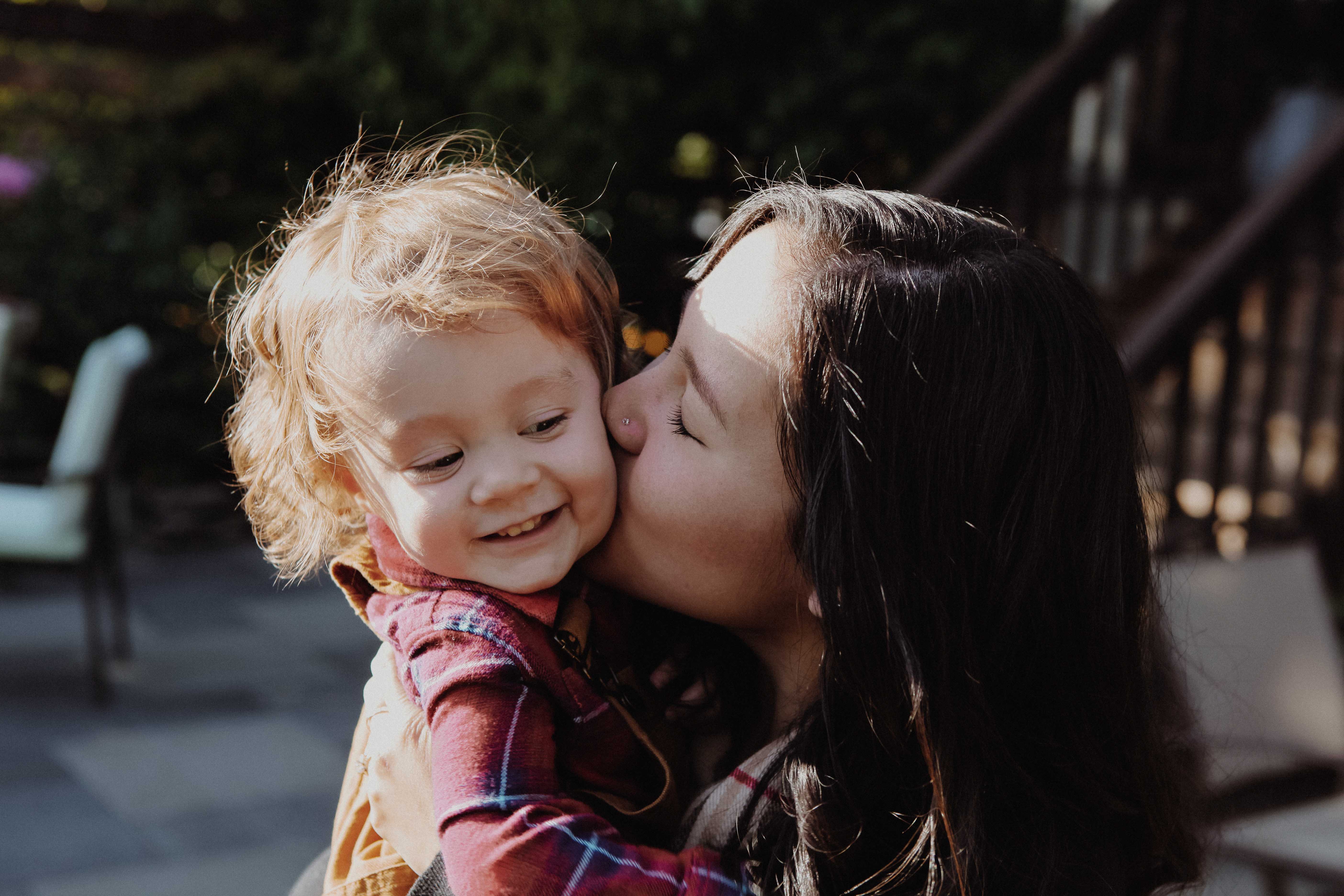 Candid shots are often overlooked or underestimated, but it's just as important as the portrait-style images. It's only with candid shots you can show real moments, genuine expressions, and sincere interactions. It's not always the easiest, and you might have to act like paparazzi, but it should be manageable with these family photoshoot tips.
Gear up for candid
Ideally, a long lens would be best for candid as the family wouldn't know there's a camera focusing on them, so they'd be able to act naturally. If a long lens is not possible, then you can use a zoom to switch between wide-angle shots with backdrop and split-second emotive close-ups. Dial-in a wide aperture of f/5.6 or less to really focus on the facial expressions and little details.
Create the moment for candid shots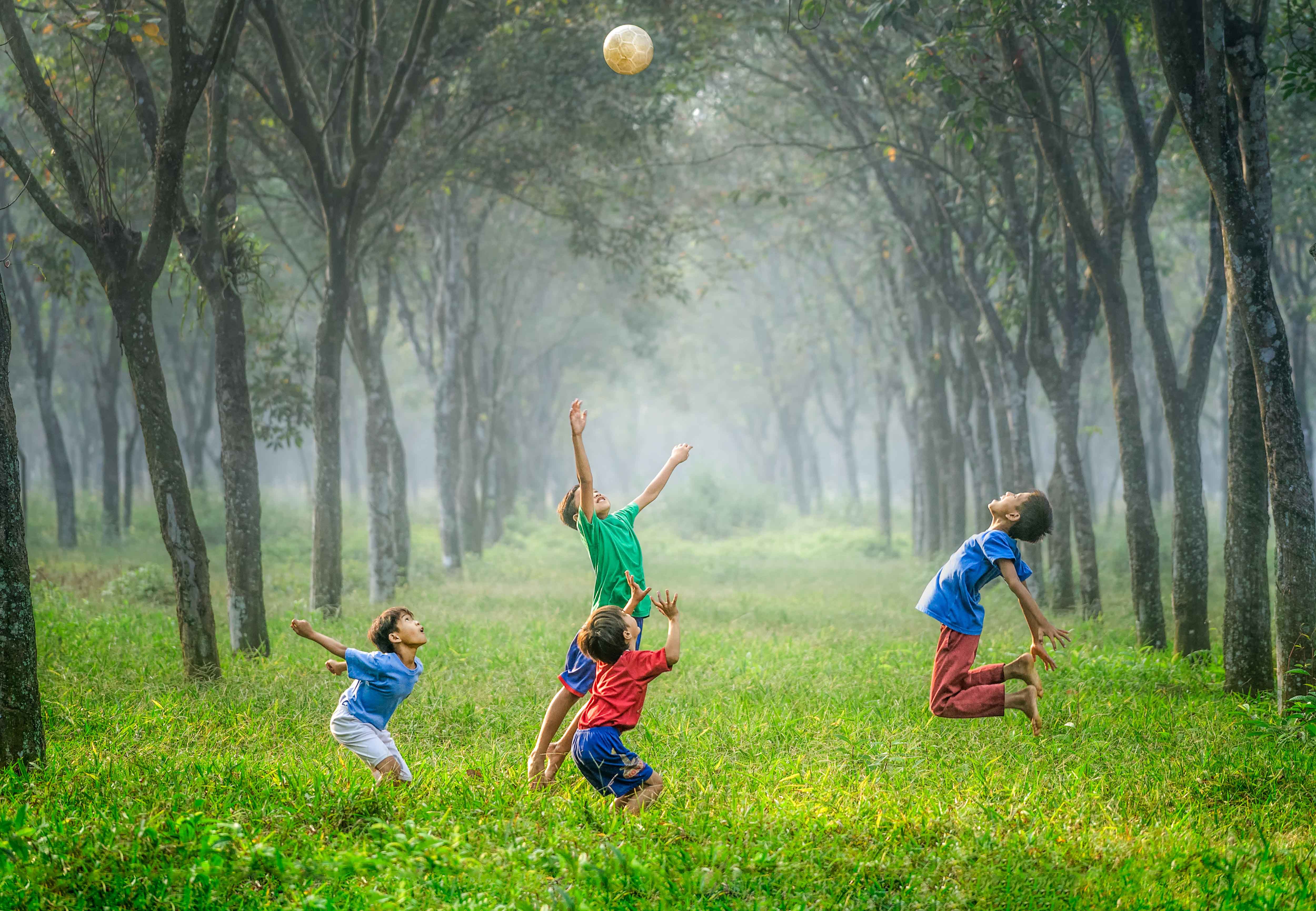 The beauty of candid shots is that they capture genuine emotions, so let your family interact with each other and be ready to spring into action when the moment comes. If you need more excitement in the photos, create the moment. For example, with children, direct them to play in an area that is well-lit and watch them as they have fun with their toys. With the adults, crack some jokes and step back to capture the laughter and smiles.
---
DSLR family photo shoot tips for taking candid shots
Use continuous autofocus setting
Instead of locking the focus, this setting will continue to autofocus whenever it detects motion. When you attempt to get candid shots, this little hack could save you from taking blurry, unusable photos.
Shoot on aperture or shutter speed priority mode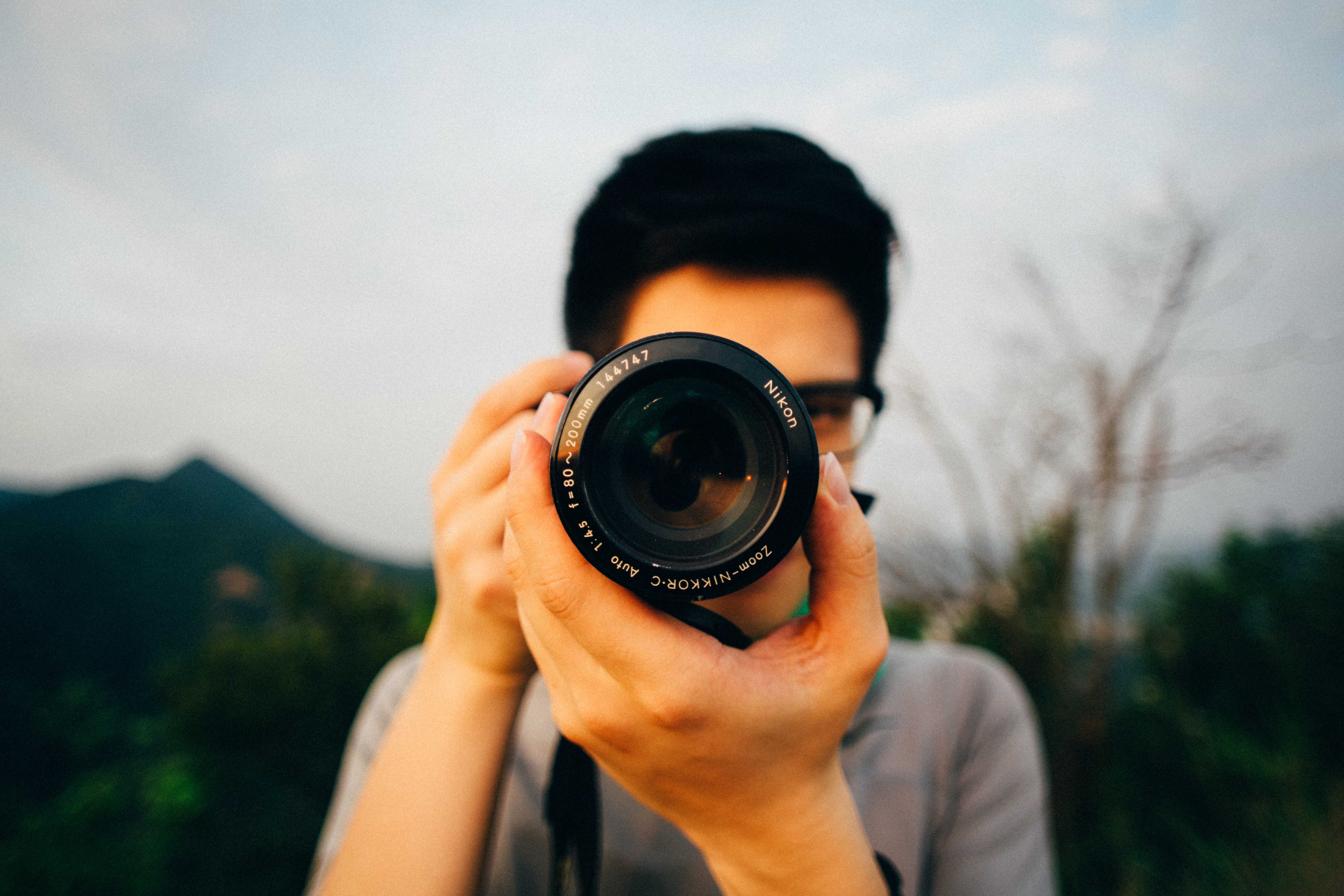 When taking candid photos, you're required to think and move fast. By using either aperture or shutter speed priority mode, you eliminate one element that you have to adjust, which will allow you to react faster in capturing fleeting moments.
Use aperture priority in a low light situation, and shutter speed priority when you one to freeze a movement.
Set your camera on burst mode
With shooting candid, it's always gonna be hit-and-miss. You won't always press the shutter button at the perfect moment, sometimes the precious candid moment happens just a split second after you hit the button. To anticipate this, set your camera on burst mode and keep your finger on the shutter button for longer than you need to. You never know when the moment will come.
---
The secrets of successful family portraits and group photos
Candid photos make for some amazing memories. However, if you are able to get the entire family to pose for photos (whether it is in a studio, at the dinner table, or out on the lawn) then go for it! Staging photos is not a bad idea. It's an easy way to make sure you don't miss anyone, and also, it's a better option when you have a limited time frame to work in.
But let's face it, taking photos of a big group can be tricky. Here's what you can do to ease the process.
Look for wide open spaces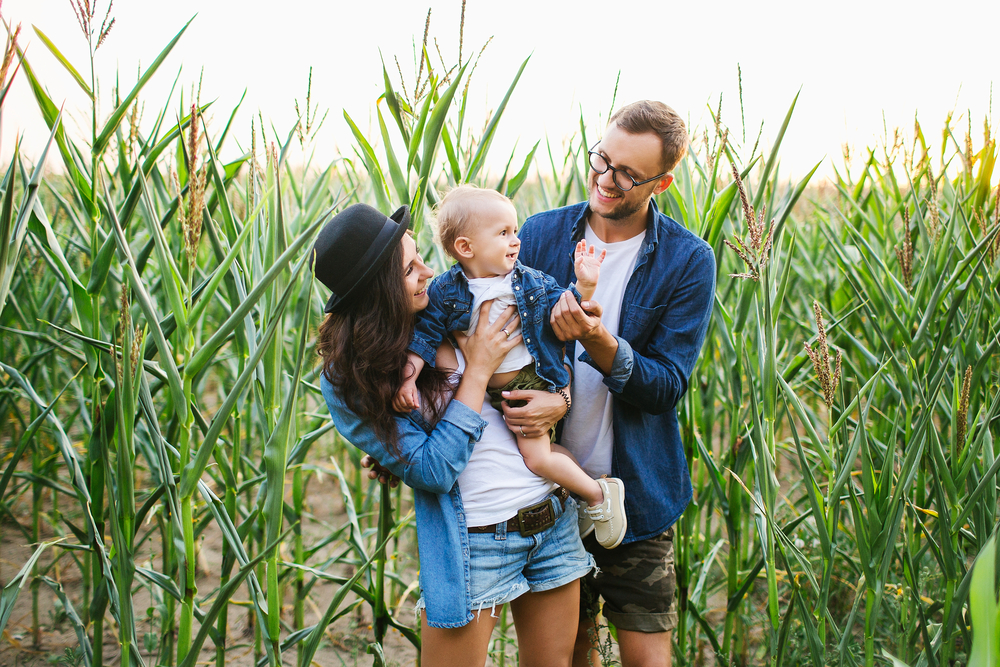 Families come in big groups, and during the holidays, these groups are endless! There are way too many cousins, relatives, and toddlers running around all over the place. So what do you need? Simple. Lots of space. When you get the family in one frame on a sprawling lawn with lots of sunlight, it makes for a beautiful series of photos.
Look out for wide open spaces, lots of lights, and clean, uncluttered backgrounds. It can also help if you take zoom-out shots of families, a drone captures for huge events like weddings and alike. Capture your small moments and create a baby record book, which will create long lasting memories.
Use the proper gear
If you are a DSLR user and a traditional photographer at best, then a wide angle lens is great for framing the entire family when you decide to take a photoshoot. For a phone camera, it is best to capture photos that do not have to be clicked from too far away. Use your phone to click as many studio-style family photos for better clarity.
Let everyone know in advance
Informing your family that you will be doing a photoshoot of them for a particular occasion or holiday can really help make the job easier for you. This sounds like a trivial matter, but if you have had the privilege to be the designated family photographer, then you will know the familiar sound of scampering feet as you try getting in a beautiful candid shot of a mom or aunt who was not ready for the photo. Ask them to come in the Sunday best, in their favorite jumpsuit, in their most colorful hats, and warn them you will be hot on their tail, clicking away. They will be a happier lot to click if told in advance.
Click lots of group photos!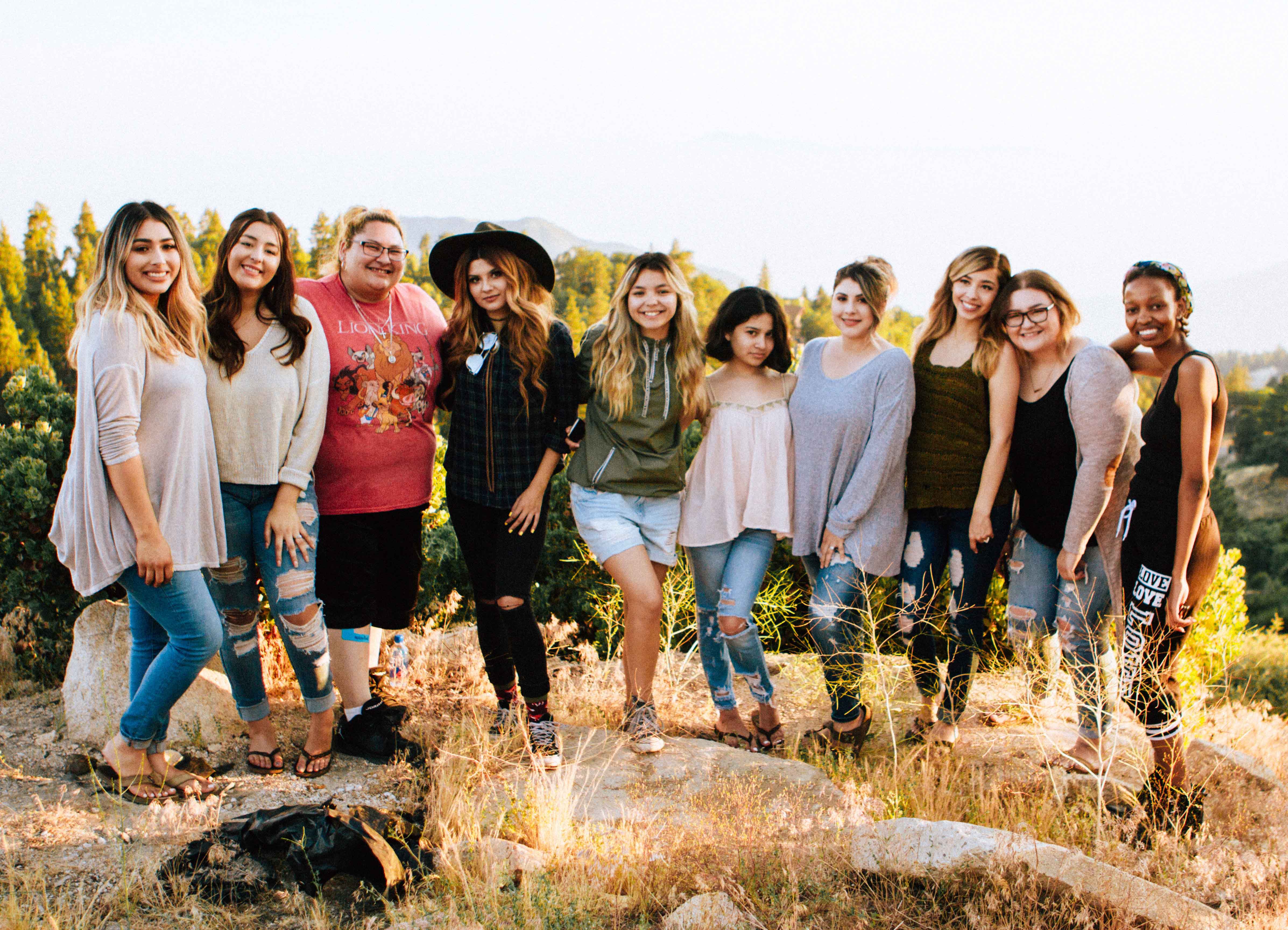 Leave no man behind. Family photos are all about getting every brother and sister, dad and cousin in one frame. You are the photographer, and if you're working with a phone camera, don't worry about it. That is why you have Panorama. Make sure you sneak into crowded rooms and shout for the groups to come together for a click.
Read: Creative Family Photo Ideas: Locations, Poses, and Props
---
DSLR family portrait tips for taking group shots
Photographing a big group is hard. It takes time to get them into position and pose, and someone is bound to move at the wrong time. While it certainly takes time and a lot of patience, there are a few tips that can make group photo sessions a lot easier for you.
Use a tripod when possible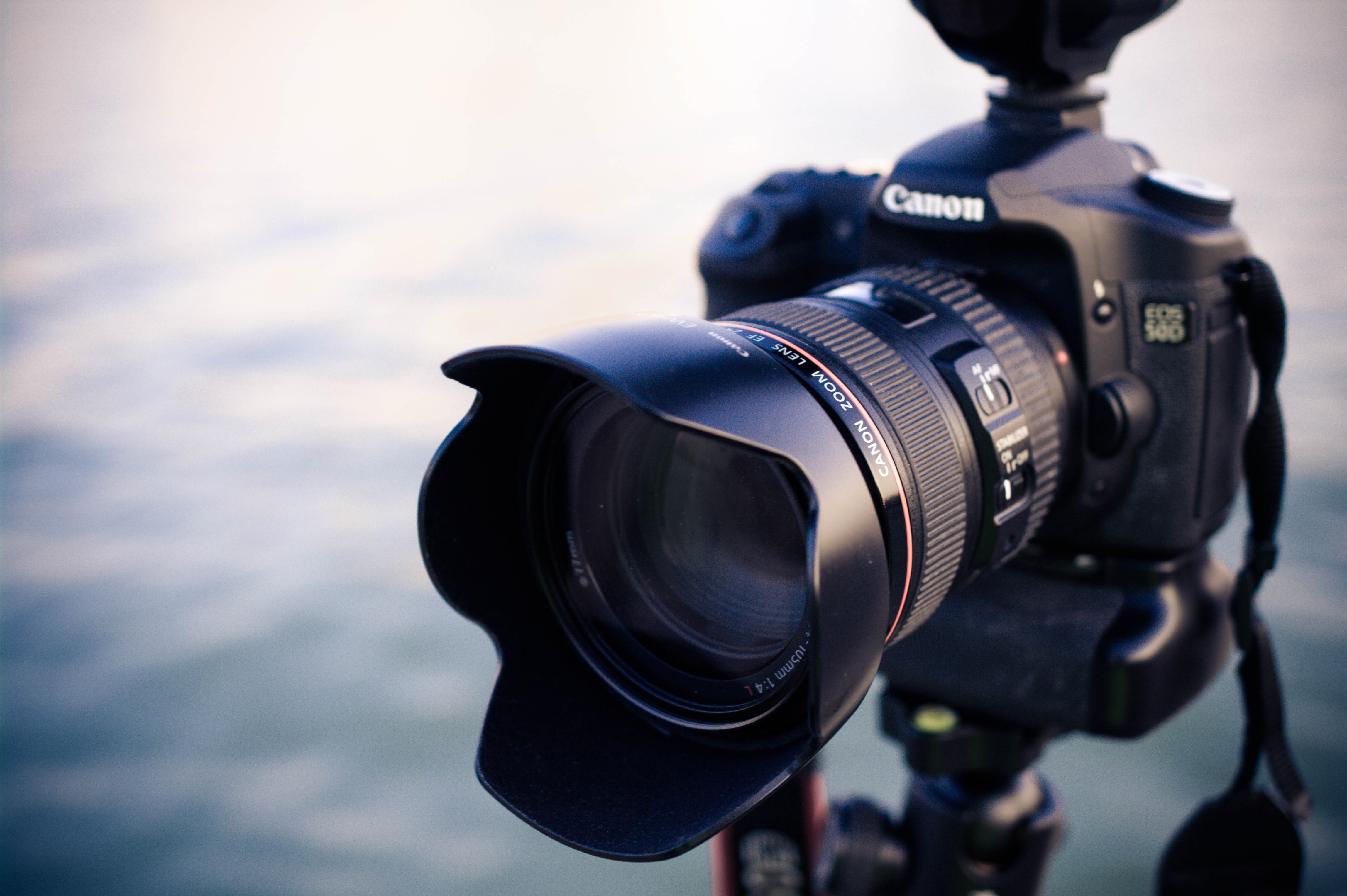 Simply put, a tripod will give your aching arms some respite, and it also shows the family you mean business. A tripod forces you to slow down, so you can check your settings, review the composition, and exposure to make sure you've got everything right. Your tripod also helps give your eyes a chance to look away from the camera so you can actually make eye contact with your subjects. The family will feel more comfortable looking at you, rather than staring straight into your lens.
Shoot in manual mode
As the designated photographer, you have control of all the elements when you're setting up your camera, and choosing the time of day and the location carefully. Once you've set up, the exposure won't need changing. But if you put it in aperture or shutter priority mode, depending on the metering mode selected, the camera could choose a slightly different exposure for each frame as the focus changes.
Inconsistent exposures create more work in post-processing. It also can cause a slight color shift, increase noise (if underexposed), and other undesirable things. To keep your exposures consistent throughout the whole shoot, use manual mode on your camera.
Lock the focus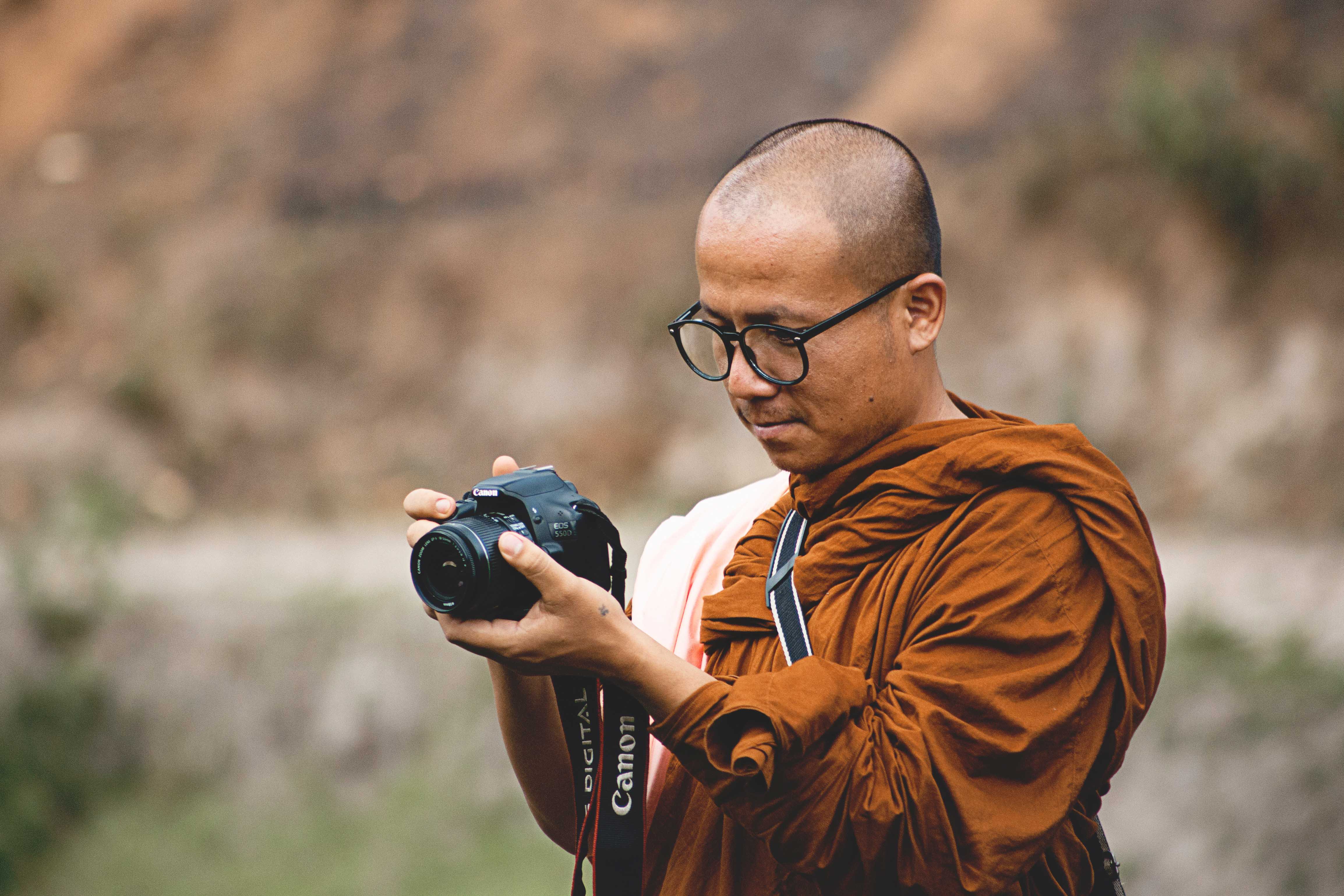 You can lock the focus by using either the focus lock, back button focus, or manual focus. With any of these options, the focus won't change from shot to shot. If you use the shutter button to focus and someone moves a little bit so that the focus dot hits the background, you got a bad and blurred photo. Watch out for the focus on your photo, and preferably keep it on a tripod, so that it does not auto shift.
Pick the right aperture
If your subjects are on the same focal plane (lining up in a single line), shoot at f/2.8 to get them all in focus and with a nice background. For big groups, bump your aperture up a full stop to f/4.0 (if that makes you uncomfortable, you can always go for f/5.6). If there are too many rows, go to at least f/5.6 and maybe even f/8.0.
A lens sharpest aperture isn't actually its highest number (like f/22). For most lenses, it's around f/8 – f/11, so if you're worried about getting your family all in focus, something in that range will definitely get you the picture you want.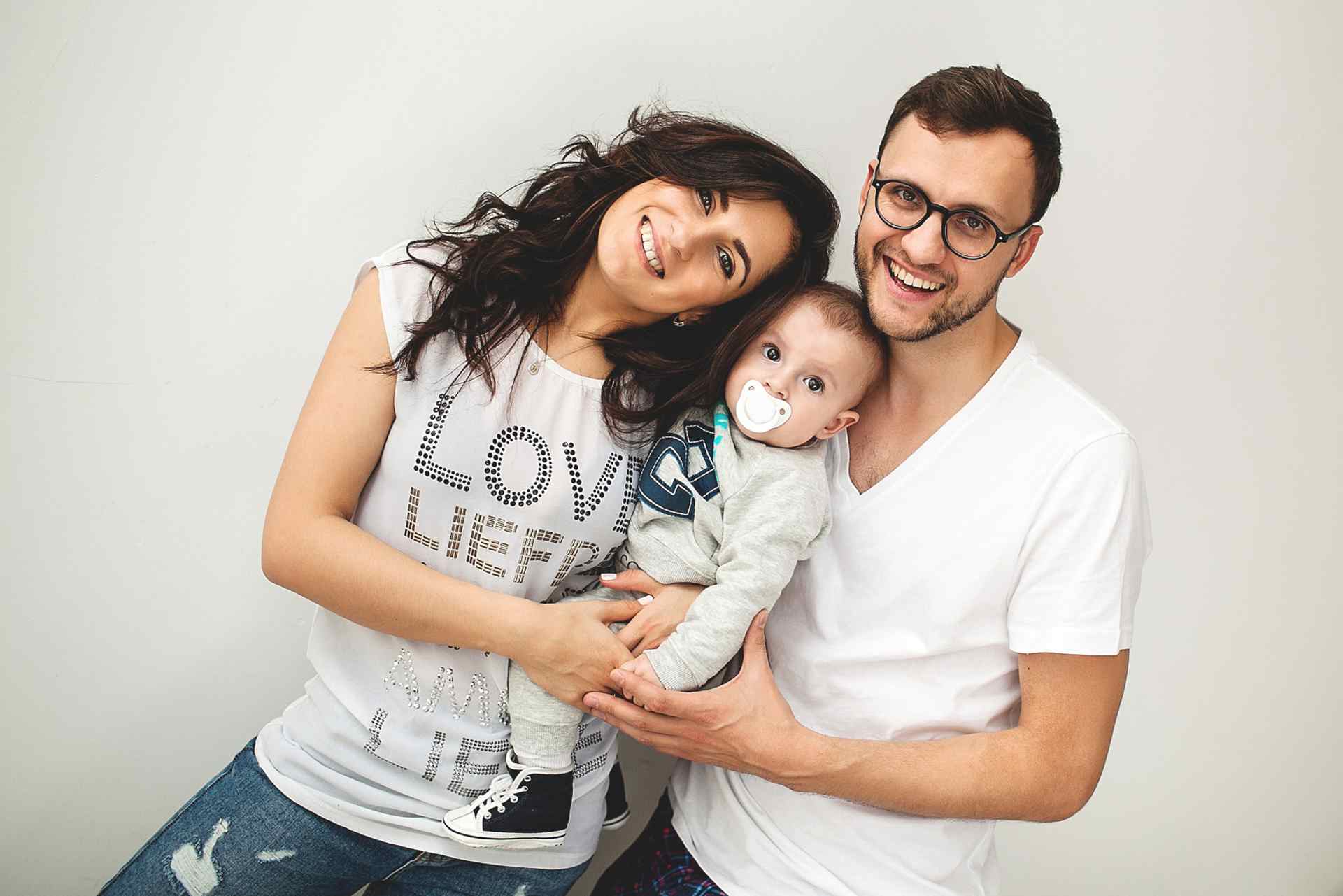 ---
Once the photos have been edited and are ready to be shared, don't let them stay on your digital device. Create a beautiful family photo book, or print your photos online to send to your relatives. Beautiful moments need to be shared, not buried.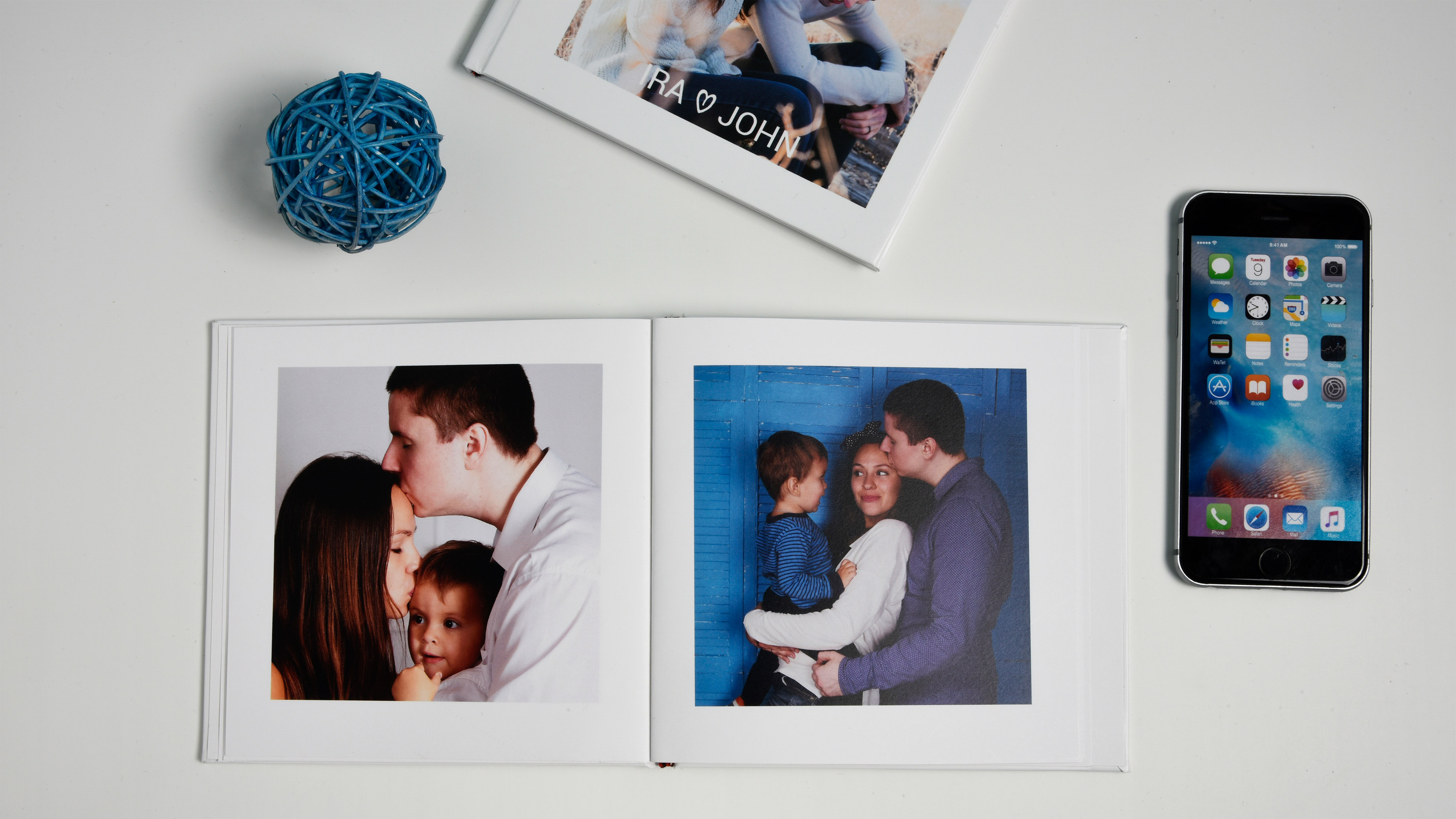 Do you have any other tips to capture beautiful family photos? Share in the comments below!