Photography is the art of capturing the right moments and depicting emotions. A good photographer is the one who has the knack for creating strong images that tell an impactful story. So, if you have a blend of artistic and technical skills, then photography is your career.
A quick development of the media and fashion industry gave way for photography as one of the best career options in India. There are various photography courses one can undertake and have a lucrative career.
If you want to learn photography and thinking about which course to join, then do not worry. We are here to help. Here the best courses and schools of photography in India you can choose from.
Choose a Creative Career with Photography Courses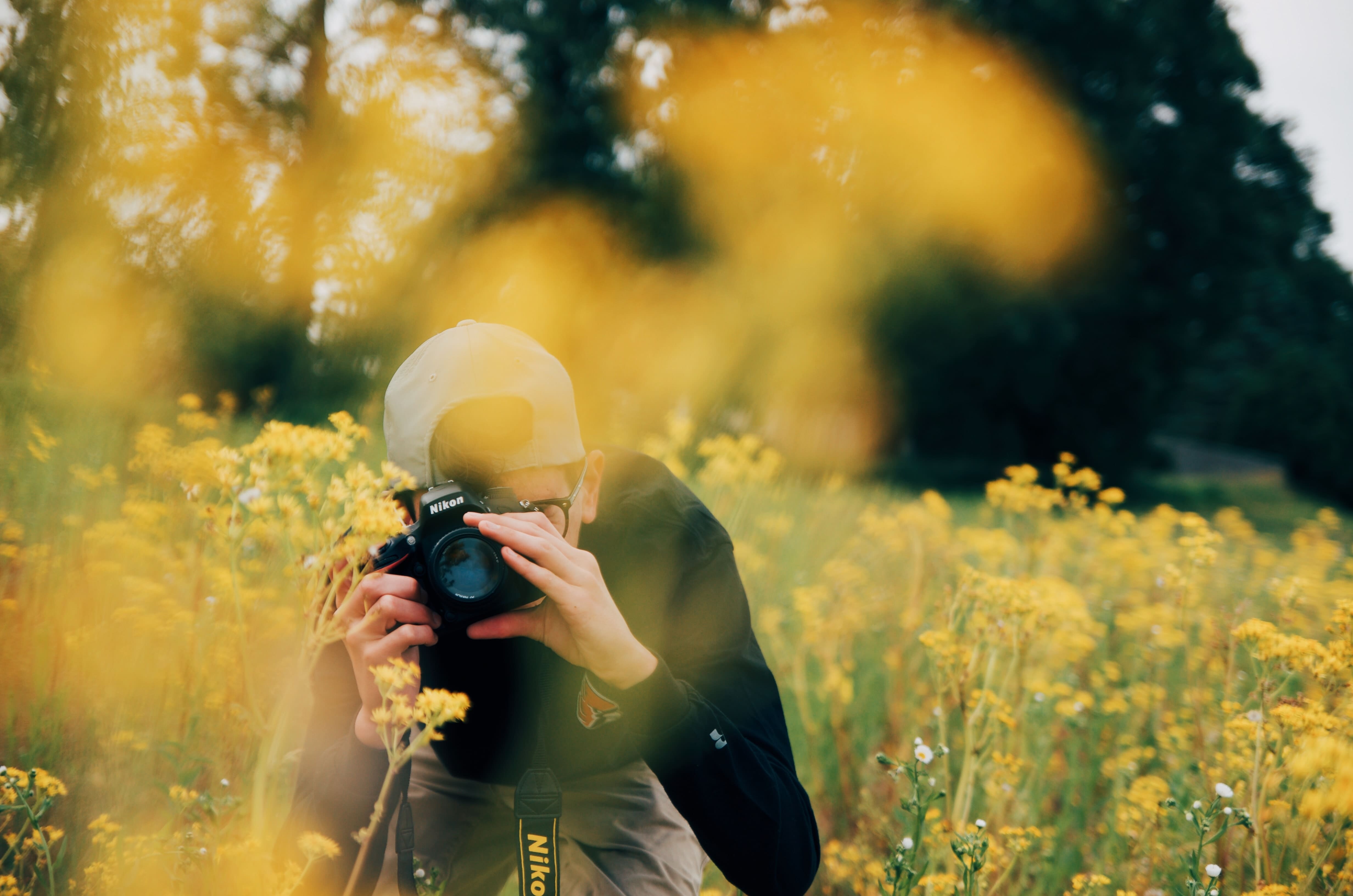 There are many photography courses offered by schools and colleges in India. Here are some of them.
Courses are available in the form of:
Foundation Course/Diploma;
Basic Course;
Advanced Course;
Wildlife Photography;
Fashion Photography;
Wedding Photography;
Commercial Photography;
Product Photography;
Summer School;
Workshops;
Undergraduate Degree;
Post-graduation Degree.
Best Schools for Photography Courses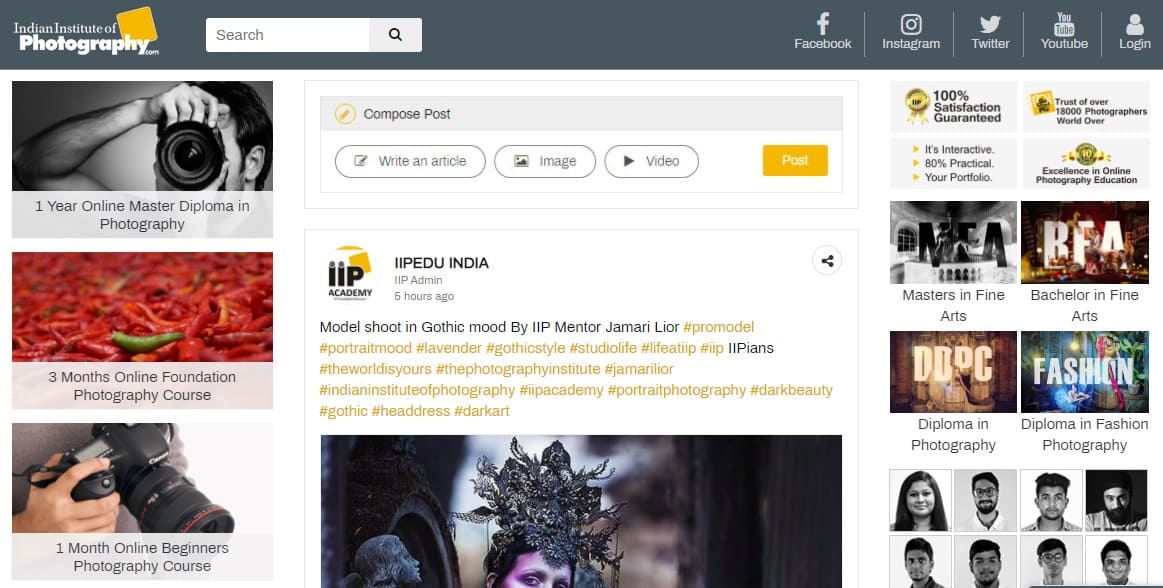 Established in 1983, the National Institute of Photography offers diploma and certificate level courses. Students can enroll in advance by paying an enrolment fee.
The National Institute of Photography also offers foundation training for different genres of photography. This includes bird, wildlife, macro, nature, sports photography, and many others. Theory and practical classes are available allowing the candidate to get in-depth knowledge.
Eligibility: Must have a passing score in high school
Fee structure: INR 90,000 for the entire course.
Photography courses offered:
Workshop on fashion lightings;
Foundation course;
Basic course;
Diploma in fashion photography;
Diploma in event photography;
Digital photo editing techniques;
Advance course in photography;
Crash Course in Photography;
Art of Cinematic;
Videography.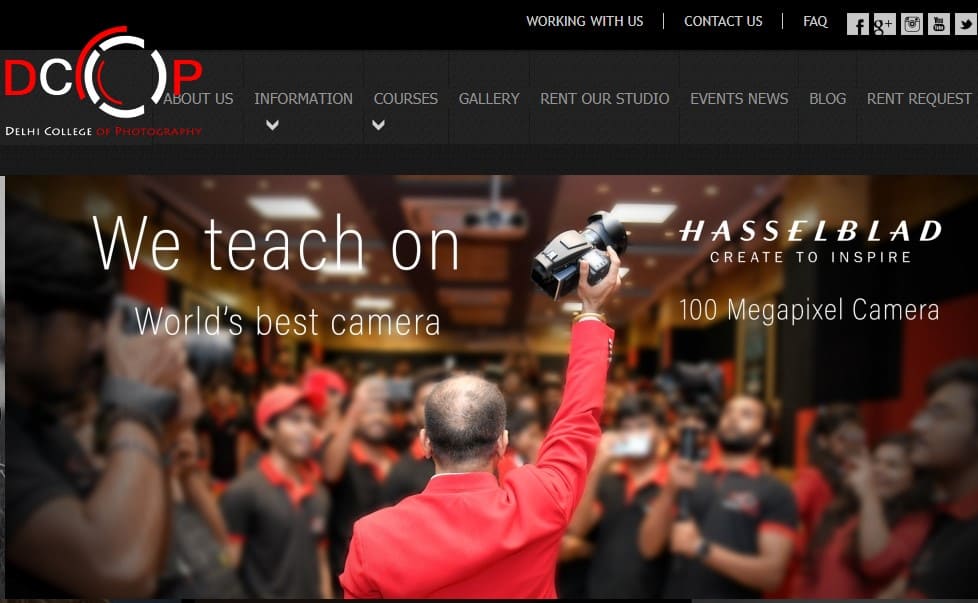 Located in the North Campus of Delhi University is Delhi College of Photography. It offers foundation photography courses in Delhi that allow candidates to learn essential skills. Currently, the college offers 14+ photography courses in 2 streams with one specialization.
Fee structure: The course fees vary between INR 15000 to INR 50,000 per term depending on the choice of course. Apply now!
Photography courses offered:
Foundation course in wildlife photography;
An introductory course in wedding photography;
Advanced course in fashion photography.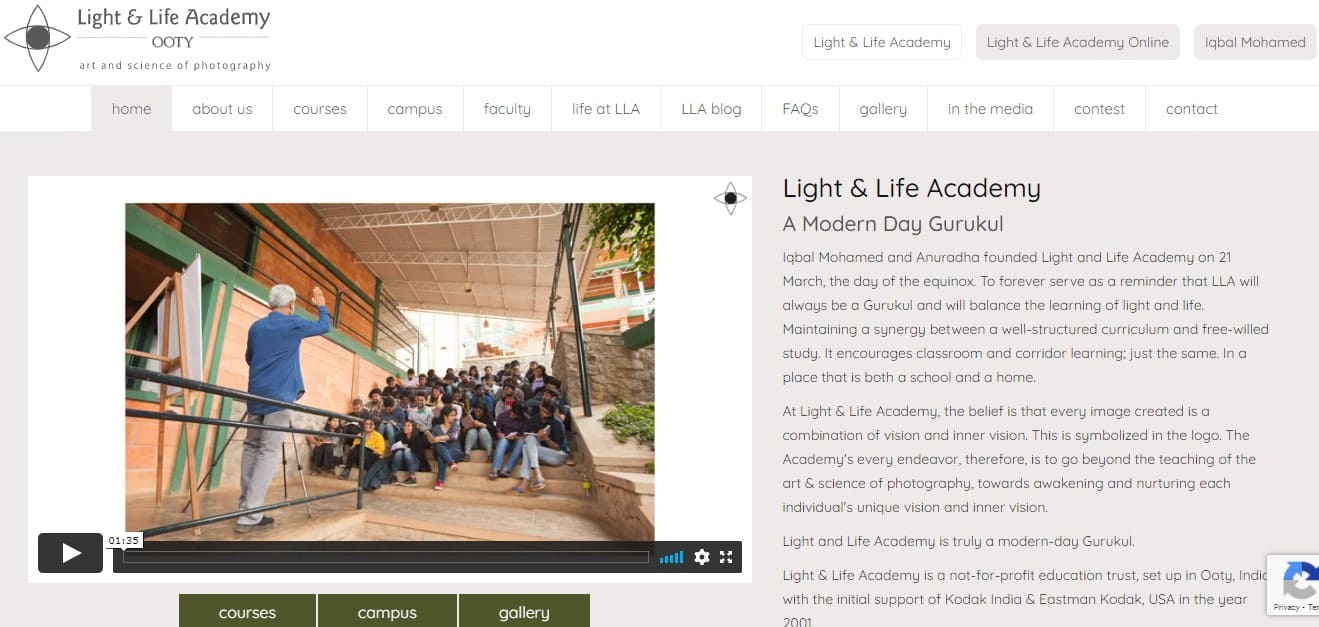 Light and Life Academy was established in 2001 by photographer Iqbal Mohammad. This school has an excellent student to teacher ratio offering great live interactions. Light and Life Academy is one of the best photography institutes' in India. They emphasize youth's visions turning into reality by offering professional photography courses.
Eligibility: A candidate must have at least 15 years of formal education.
Exception – 12 years are also taken into consideration for the students. The age of the candidate should be at least 20 years or above.
Fee structure: The fee is divided into three parts. The first is around INR 4,10,000, the second part is INR1,90,000, and the third varies between INR 25,000 to INR 45000.
Photography courses offered:
PG Diploma in professional photography;
Diploma in Travel and Nature photography;
Customs designed courses for photography.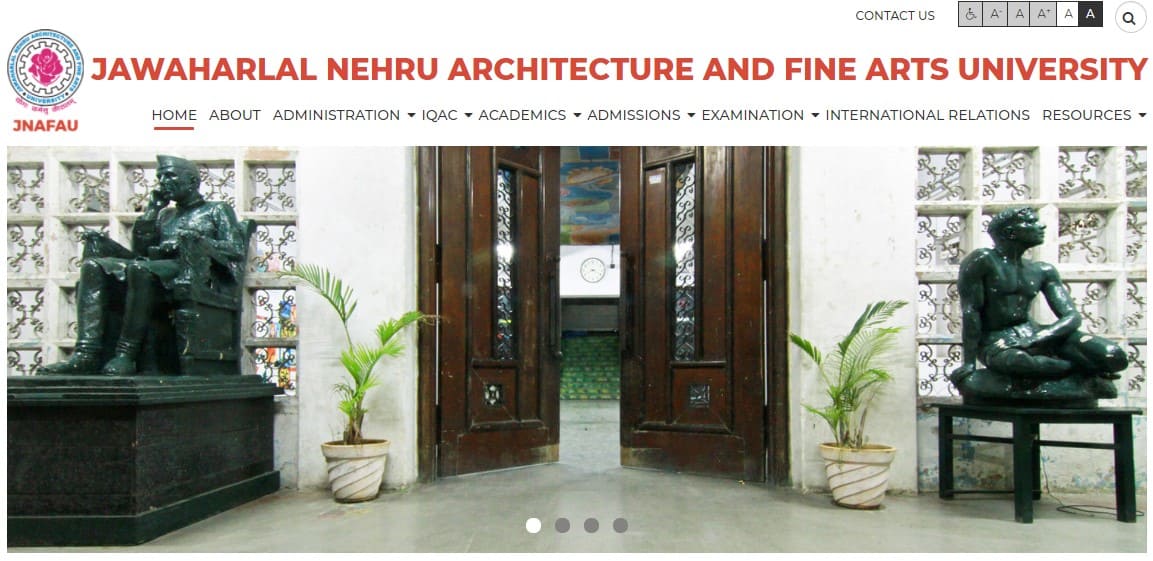 Established in 1940, Jawaharlal Nehru Architecture and Fine Arts University holds an independent status as the college of fine arts. In 1972, Jawaharlal Nehru Technological University was set up and the college merged with it.
They offer applied art courses, painting, sculpture, animation courses, and photography courses.
Aspirants willing to secure their seat in this school need to appear in the entrance exam.
Eligibility: Must have a 10+2 or equal level of education.
Fee structure: INR 10,000 per annum.
Photography courses offered:
BFA photography;
MFA photography;
MFA photography (PTPG);
Bridge course for photography.
This university is one of the oldest in India as it was established in 1918 by Osman Ali Khan. It offers admission to students in fine arts after passing the 12th grade. The courses offered include UG Programs with 158 combinations, PG courses, PG Diplomas, and Research Programs at MPhil and Ph.D. levels.
The photography course is for three years. The degree received upon graduating is BFA Photography.
Eligibility: The candidate should be a 12th-grade pass and appear in the entrance exam.
Fee structure: INR 10,000 per annum
Photography courses offered:
UG courses for photography;
PG courses for photography.
Established in 1981 Sir JJ Institute of Applied Arts is affiliated to All India Council for Technical Education (AICTE). The institute offers a Bachelor of Fine Arts (BFA) program which is a 4 years course. In the first year, students learn the fundamentals of Applied Arts.
The specialization programs start from the second year onwards. These include illustration, photography, computer graphics, exhibition design, and stagecraft. In the third year, students can select one elective course with Communication Design.
Eligibility: The candidate should have a good percentage in the higher secondary examination.
Fee structure: for a diploma in photography, it will cost around INR 15,000.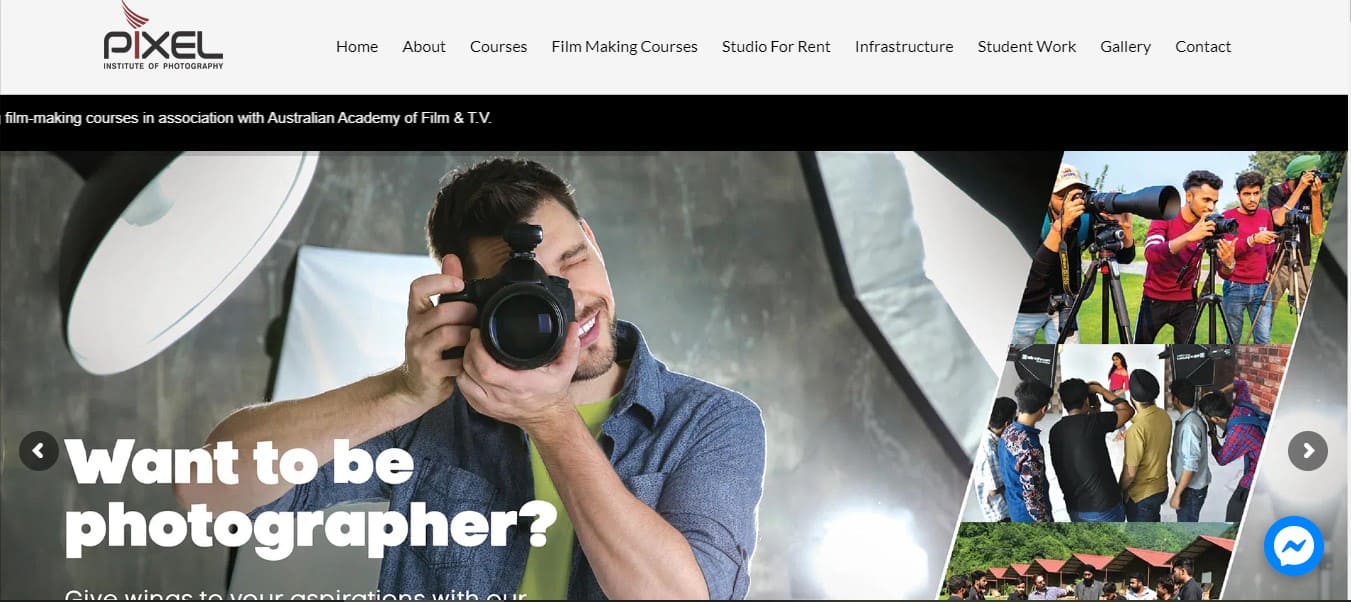 Located in Delhi and founded by MR. Suresh Agarwal in 2016, the institute provides the best learning atmosphere. The institute has to-notch photographers, experienced faculty, and photography enthusiasts. Pixel Institute of Photography offers courses in the landscape, sports, macro, and wildlife photography.
Eligibility- A passing percentage in high school and need to appear in the entrance exam.
Fee structure: For an average course, INR 5000 to 5 Lacs.
Photography courses offered:
Foundation photography certificate courses;
Diploma in Advanced photography courses;
One-year photography courses (professional);
Film making courses;
Photojournalism.
Make your career as a photographer with Pixel. Apply Now!
These are a few of the best schools for photography in India you can apply to and grow more into photography courses.
Skills Required to Become a Photographer
To become a good photographer, you need more than the scores you have earned in your school. You need to have creative and technical knowledge. Also, you need to keep yourself updated with the latest technology. For this, you need to do specialization from the best photography institutes in India.
Here are some of the key skills required:
Visual Skills,
Creativity Skills;
Artistic bend of mind;
Independent;
Originality;
Passion for learning.
Candidates who have passed the 12-grade are eligible to apply in the topmost institutes of photography in India.
Tip: Order personalized photo products and buy in bulk to get huge discounts with fast delivery to your doorstep.
Career Opportunities in Photography
Wildlife Photographer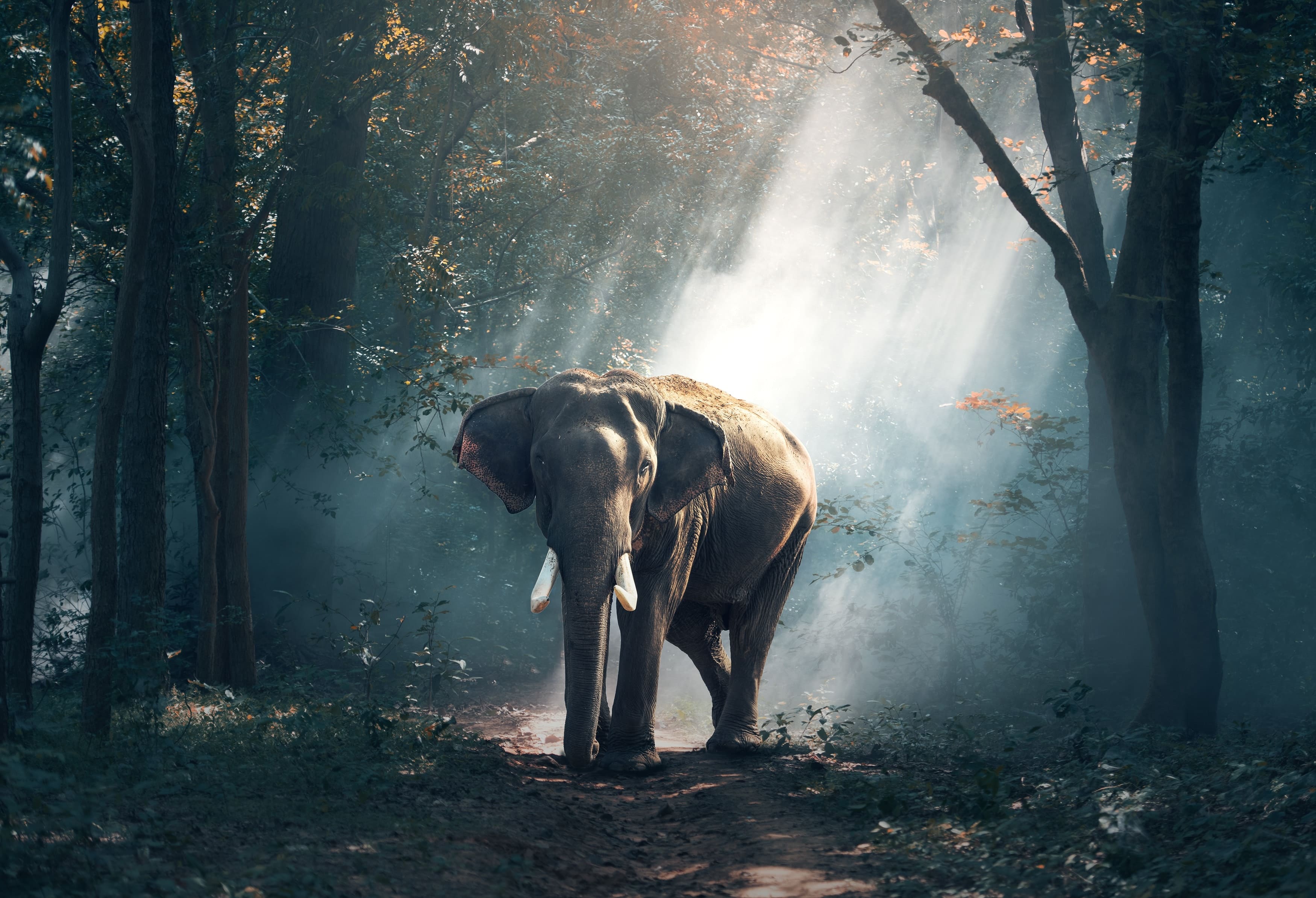 Capturing wildlife is a tough job as it tests the patience of the photographer. But, there are courses for those who love to portray the beauty of wildlife in their covers.
Freelance Photographer
Among photographers, freelancing is one of the popular career choices. Once you get the right skills and knowledge, you can start your business. A freelance photographer works with designers, models, and creative houses.
Commercial Photographer
Commercial photographers capture images used for advertisements, books, catalogs, and wide media. They take pictures of various subjects such as models, landscapes, buildings, and merchandise.
Fashion Photographer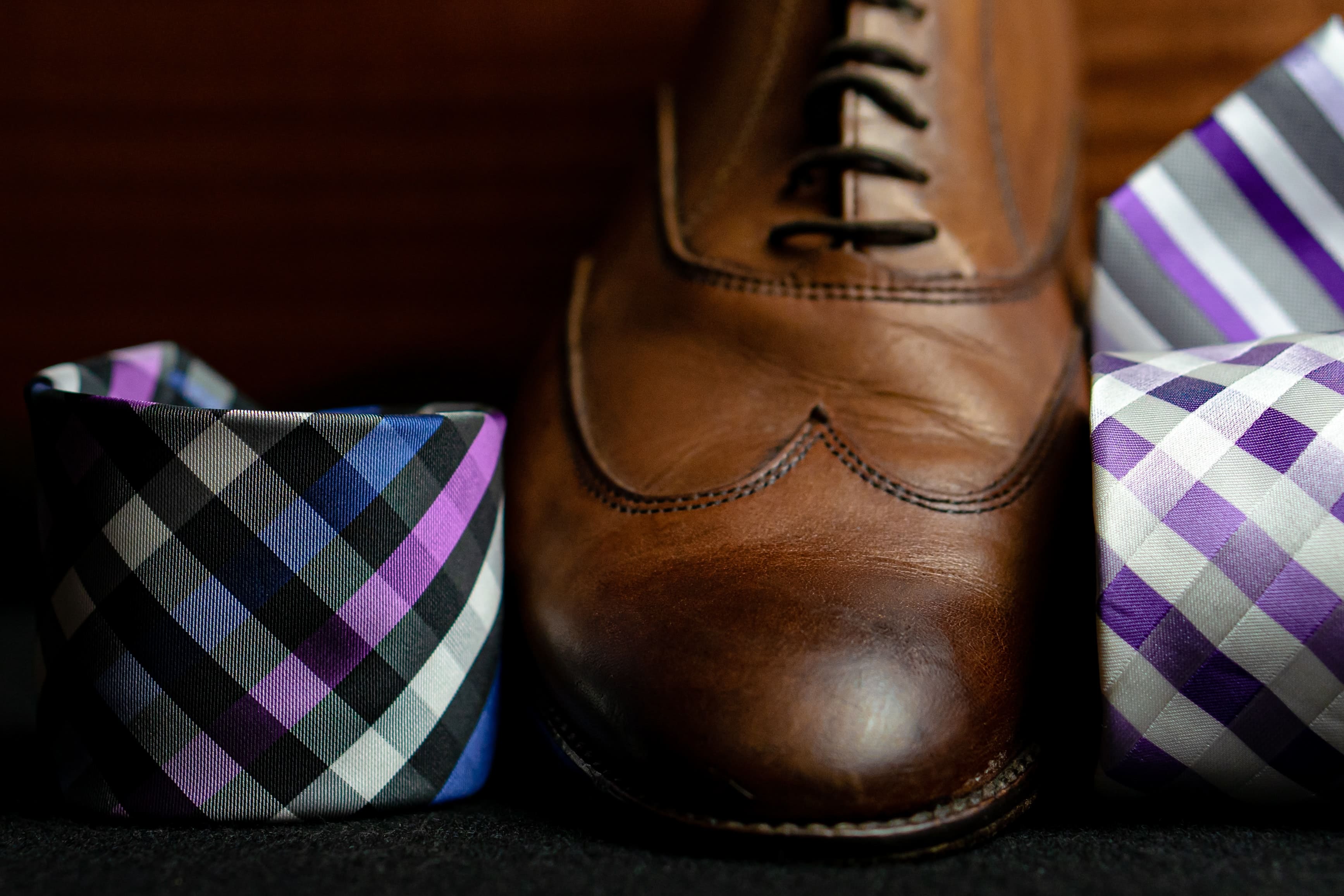 Fashion photography is all about glamour and glitz. A fashion photographer is responsible for how clothing is presented in magazines, catalogs, and advertising campaigns. One needs technical skills as well as knowledge to get the perfect angles for pictures.
Wedding Photographer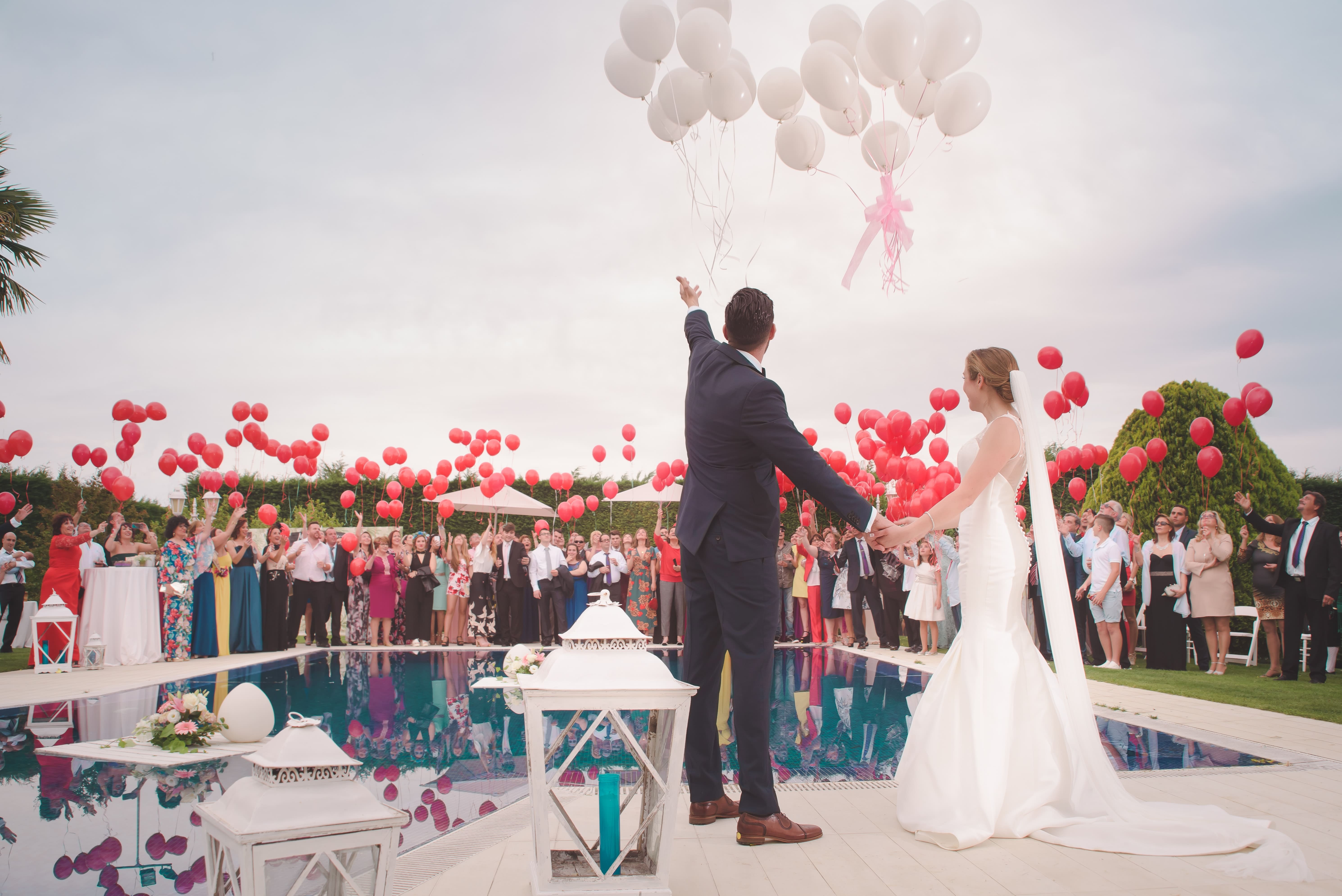 A wedding photographer takes photographs of individuals or small groups at weddings. They need to have the skills to capture the candid moments preserved for a lifetime.
Tip: You can create the best-personalized wedding albums here.
Forensic Photographer
Forensic photographer helps the forensic team is investigating the cases by clicking photographs. The photographer should have knowledge about different angles to capture the crime scenes.
Tip: To understand deeper, check out the pro photography tips.
Major Photography Recruiters in India
Portrait Photography (In studios)
Real estate websites
Product photography for stores
Individual Parties (Wedding or Event Photography)
Clothing Companies (Both online shopping and typical stores)
Print media like newspapers, magazines, etc.
Government sectors (Inclusive of the defined sector)
Industrial Companies
Movies/Media
Advertising companies
Scope of Photography in India
The photography sector is currently booming and has seen an increase in its growth rate from 15% to 20%. The Younger generation feels excited about photography courses in India. If you have originality and know the creative aspects, then a photography career is for you.
Grab the best deals for photographers to grow your photography level higher.
Conclusion
Capturing emotions in your photographs have its level of satisfaction. Also converting your hobby into your profession is a great idea. Pursuing a photography course, one gains a creative, degree in photography and technical skills. You can also make some good money as a photographer. Choose any of the above-mentioned courses and schools to learn photography.
FAQs:
Q1: What are the different types of photography courses available in India?
Ans: There are various photography courses available in India. These include Certificate courses, Diploma courses, Undergraduate degree courses, and Post-graduation degree courses. Within these courses one can choose, fashion, event, wedding, commercial, and wildlife photography.
Q2: What are the best colleges for photography in India?
Ans: There are many colleges for photography courses in India. The best colleges are Osmania University, Delhi College of Photography, Light, and Life Academy, and Sir JJ Institute of Applied Arts.
Q3: Types of popular photography genre in India?
Ans: There are several types of photography genres. The popular ones include wildlife, landscape, aerial, fashion, wedding, macro, and portrait photography.